A client your agency really, really wants to work with finally agreed to meet with you after months of back-and-forth emails.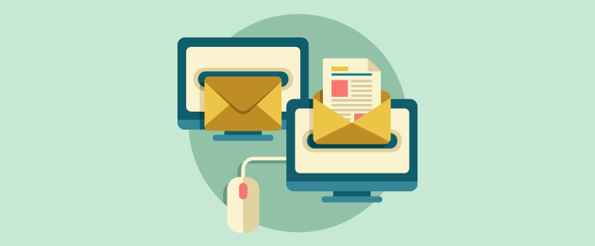 And the meeting went well: The prospective client seemed impressed with your category expertise, smiled more than was necessary, and was interested in your processes and people.
You didn't make it all about your agency with a deck and a presentation, and you didn't even push the client to ask for a proposal. However, you really want to move this relationship along and keep the momentum of the first meeting going; you send a thank you letter to the potential client, requesting another meeting.
Following Up After the First Meeting With a Prospective Client
New business is a process that takes time, but that doesn't mean you need to just sit back and wait for the client to reach out in another six months or a year.
Sending a follow-up email to the prospective client that recaps the conversation and provides more information on the subjects discussed is a great way to continue to build trust without being annoying.
But you need something better than a "just following up …" email, which doesn't inspire confidence or provide any value to your prospective client. The client is already drowning in email, so the messaging and purpose of your follow-up email needs to be relevant, useful, and written to garner a response -- this last part is key to keeping the relationship moving forward.
Sample Follow Up Email
To help you get started developing your own follow-up emails, here's a template to customize for each client meeting. Be sure to keep things informal and educational. This is still about furthering the relationship, not about getting a signed contract.
Thanks for meeting today
Hi [Prospect],
It was great meeting you and your team today. We really enjoyed learning more about [prospect's company], your current marketing efforts, and your goals for this year. We've worked with quite a few companies that have struggled with [specific challenge], so I know how difficult it can be.
We've actually written about a previous client who was working to overcome [specific challenge] before, and I thought I would pass along that piece. It may be helpful to see how another company in [industry/category] solved the issue.
I also thought I would recap a few important points from our meeting today and the next steps. Let me know if anything needs further clarification or if I missed the mark on any of these statements.
You discussed ...
You pointed out ...
We discussed ...
We decided we would have a follow-up lunch [or call if location is an issue] in mid-May. Here are a few dates and times that work for me:
May X at noon
May X at 12:30
May X at noon
Also, you mentioned that you recently presented at a conference on [topic]. Would you mind passing along a link to the SlideShare or recording of that talk? I'd love to share it with my team.
Best,
The goal of this business meeting follow up letter is to showcase your listening skills, ability to communicate, and understanding of the client's specific needs. It should also help arrange another business meeting where you can have another conversation, ask more questions, and continue to build trust and authority with the prospective client.