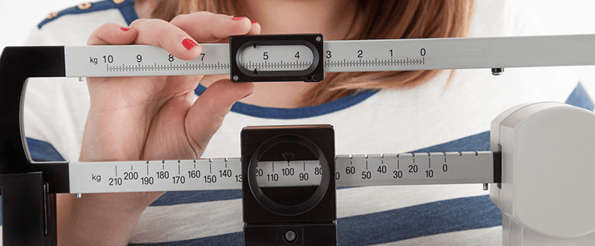 It's an easy mistake to make. You want to land a coveted client account, but the client's budget doesn't match up with your typical retainer plans. You go ahead and discount your services -- you know this business will lead to more business so it will all be worth it in the end.
Fast-forward three years later: The client is still paying the same discounted price. What's worse is that your agency never made an effort to grow the retainer. The client was happy. Why go messing with something that works?
Growing the size of your client accounts is the most effective way to grow your agency's revenue and the stability of your firm. But too often, we focus on the allure of new business, rather than seeing what we could do to drive success in our existing business.
Creating a plan and processes for growing your existing accounts and attracting higher quality clients should be a priority. Here are a few ideas to help you get started:
5 Tips for Increasing the Size of Client Retainers
1) Differentiate your agency.
Only experts and brands seen as delivering something of high value can demand premium prices, so this is one of the best ways you can increase the initial cost of your services and retainers.
Most agencies provide the same services, making you one of many in a "sea of sameness." Why would a client choose you over another firm? This is a tough question for many clients to answer.
First, you need to develop a differentiation strategy. Will you specialize in an industry, marketing to a specific audience, or being the best at a specific suite of services? Or could you find distinction in writing a book, publishing research reports on a topic, or speaking at events?
Discover what will attract clients to your firm, and you'll be in a much better position to demand higher prices.
2) Understand the psychology behind pricing strategies.
To grow the size of your client accounts, you may need to study up on pricing strategies. How people perceive your company's value is as important as what price you set your services at.
If you have retainer options, this is especially important. How you name the options, present them to clients, and the number of plans you present all influences a client's decision.
PR 20/20 publishes its pricing plans on its website. It has four options: Starter, Basic, Pro, and Enterprise. It highlights the plan that fits most clients, and it goes into detail for each plan explaining which types of businesses with what types of needs best fit each package.
Grasshopper, a virtual phone system provider, showcases an alternative way to present different packages. You could follow its approach by aligning your pricing with the client's growth goals or how quickly they want to achieve them -- high growth, moderate growth, fast, faster, etc.
In addition, if a client is unhappy with the level of growth they are seeing -- meaning they want more results faster -- you can easily point them to a more aggressive retainer package.
3) Have a list of add-ons and a plan for upselling.
You should have a list of services and add-ons that are of value to clients but don't belong as part of your typical retainer package. These are services and projects you can add to the monthly cost of your client contracts as the client becomes more advanced in his marketing outreach efforts. These could also be used to drive more results for a particularly important campaign.
This could include things such as:
Sales email templates
Sales presentations and overview sheets
Competitor comparison matrices
CRM reporting and analysis
Case study content and videos
Advanced marketing add-ons and technology integrations, such as:
Call tracking
Predictive lead scoring
Retargeting campaigns
Ecommerce integration and management
Paid advertising campaigns and management
Mobile customer acquisition advertising campaigns
Surveys and customer feedback campaigns
Translation of content for global marketing promotion
Website chat service integration
4) Be strategic, not tactical.
Too often, agencies rely on trying to upsell clients on a tactic: we could handle your social media marketing, we could build you a new website, we provide content creation services, etc.
Stop talking about tactics. To grow the size of your client accounts, approach them with ideas for improving sales, increasing retention, creating a better customer experience, increasing conversions, etc. Speak to them in business terms.
Even if they don't buy into the first few suggestions, show them that you are thinking not about what other services you can tack onto their monthly contract but how you can help them grow their overall business in the next quarter or year.
5) Have a process for growing accounts.
One way to actively grow your retainers is to have an internal process for conducting an annual client review to see what opportunities for growth exist. Your account managers are responsible for the organic growth of the client's business with the agency, and they should not only be making sure the client is happy but also paying attention to how profitable the client is for the agency.
On an annual basis, the account manager for the client should review the wins and failures of the relationship during the past year. They should also consider the needs of the client: Is the client working with other agencies? Do they manage an in-house marketing team? Are they outsourcing more or less than the previous year? What activities are they increasing their investment in? Which are declining? What services do they wish your agency had?
Create a checklist that every account manager should review with their manager on an annual basis to ensure that you are not missing out on opportunities to upsell and gain more of the client's business.