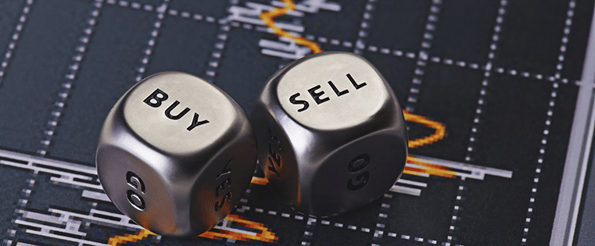 Many agencies are the product of one person's passion.
Their hard work and vision is what takes the agency from being run out of the confines of a garage to a humming office full of talented people. It's that dedication that oftentimes determines whether the agency becomes a success or a short-lived adventure where the founder learned a "few lessons" the hard way.
At a certain point though, founders and CEOs begin looking toward the future: How do you take an agency from passion project to an attractive acquisition target? What's your exit plan look like? And what type of company would be interested in your firm?
"In the most successful companies we see, the owners run their business -- no matter how large or small -- like a public company," said Philip Palazzo, the founder and president of investment banking firm PALAZZO.
Founded in 2009, PALAZZO led the acquisition of La Comunidad by Sapient, McKinney by Cheil Worldwide, Swift by WPP's Possible, Formula by Havas, among many others. It provides M&A advisory and capital raising services to marketing services, media, and technology companies, in addition to consulting firms on issues such as exit planning, executive compensation, and positioning.
Previously, Palazzo served as the president of Ammirati Puris Lintas, where he worked for 20 years during which time the firm was sold to Interpublic.
The problem he sees is that for many founders, their company is their single largest asset. Yet, they often don't have long-term strategy that outlines their exit plan and what they need to do to achieve this. It's a small group of agencies that actually go through a third-party sale, and it's a smaller group that does so without purposefully working to achieve this.
In addition, most founders and CEOs believe that there is only one type of buyer and one type of exit plan, when in fact, there is a diverse group of companies looking to expand their services and find new sources of talent through acquisition of services firms.
Who Is Buying Agencies?
It's a different marketplace than it was 10 years ago, Palazzo said, but this has created new opportunities for agency owners who are looking to sell.
1) Emerging Networks
The types of buyers who are looking to the advertising industry is expanding.
"There are a number emerging networks that are newly formed and are looking to build scale, create visibility for themselves, and build an integrated offering, and advertising is an important component of part of that," said Palazzo.
One example of this can be seen in the recently formed Sandbox, which was the merger of four independent agencies: GA Communication Group, Underline Communication, One Advertising, and McCormick Company. The union of these shops resulted in a 350-person agency with seven locations in the U.S. and Canada.
Joe Kuchta, a principal of Sandbox and the former CEO of GA Communication Group, told MediaPost: "We bought into the concept of joining forces rather than being bought out."
There has also been growing influence from a number of smaller holding companies, such as Project WorldWide and the Engine Group.
Another example of new types of buyers includes publishing companies. Palazzo's firm was the financial adviser for Time, Inc.'s acquisition of experiential marketing firm inVNT in July 2015. And just recently, the publisher announced that it would buy Viant Technology, the parent company of several marketing, media, and ad tech companies, including MySpace. Another example comes from Meredith Corporation, the publisher behind Better Homes & Gardens and Family Circle, which bought native advertising firm Selectable Media in January 2015.
2) Consulting Firms
According to Advertising Age's 2015 Report, of the five largest digital agency networks, only one is owned by what you would call a "conventional" agency. IBM Interactive Experience, Deloitte Digital, Accenture Interactive, and Epsilon (owned by Alliance Data Systems) make up four of the top five digital networks.
And in the first five weeks of 2016, IBM announced that it would acquire three more agencies. In November, Palazzo led the sale of NorthPoint Digital to EY (Ernst & Young).
Management consulting firms are creating a more competitive landscape for agencies to compete for clients -- and talent.
3) Agency Holding Companies
The large agency networks, such as Publicis, Omnicon, Interpublic, and Dentsu are buying. But their purchasing patterns have changed. It's less about buying to create scale.
While WPP was the most prolific acquirer in 2015 in the marketing and media industry with 40 deals, many of its purchases were in the ad tech market: It bought Medialets and The Exchange Lab to boost its real-time media abilities, and its largest acquisition of Essence Digital, the digital AOR of Google, was purchased with the goal of improving its programmatic capabilities.
"It's really a function of the fact that they have fully developed ad agency networks that go back many, many decades, so most of their interest from an M&A standpoint is outside of pure advertising," said Palazzo.
There aren't that many large digital agencies that are still independent, so holding companies are looking to specialist agencies to expand their capabilities in emerging channels and markets. For example: WPP's Grey announced that had acquired two mobile app specialist companies in February. And in late 2015, BBDO acquired Wednesday Agency Group, which has a strong presence in the fashion and luxury industries.
What Buyers Look for in an Ad Agency
According to the Wall Street Journal, the demand from buyers who want to grow and add through acquisition is strong: "There were 1,105 deals in marketing technology, mobile, digital media, advertising, data and analytics and related sectors last year, a 7.5% increase from the prior year."
In addition, the seller side's interest is strong: More than 50% of marketing, media, and tech executives said they were interested in selling their company in the next year.
If you're in that group, here's what buyers are looking for in an agency:
1) Strong Digital Capabilities
Buyers are looking to add capabilities in emerging technology to stay ahead of -- or even to catch up with -- what clients want and are interested in.
"My strong counsel to any agency head today would be to have highly developed digital, social, and mobile skills," Palazzo said. "If you're unable to execute and implement successfully throughout these channels, you're not competitive in the current market, and it's hard to imagine a third party having interest without those developed services and capabilities within the company."
2) Strong & Stable Businesses
"All buyers want to buy strong businesses, meaning that they're not looking to buy distressed or troubled companies that they have to turn around," said Palazzo.
Buyers want to sustainable growth and strong profit margins. They pay a premium for these types of agencies.
Agency leaders need to closely watch their key financial metrics, including the firm's EBIT margin, revenue growth, and client concentration. And for those that rely on project-based work, these agencies need to be able to show the strength of their project management and processes in maintaining consistency of output and adequate margins.
"I tell agency owners with no hesitation that a good CFO will provide an annual benefit that's anywhere from two to three times the annual cost," Palazzo said. "A CFO's ability to assist with client negotiating, pricing, controlling costs, and just making good, fundamental decisions in a creative organization is a great investment for every agency."
3) Strong Creative & Client Service
Palazzo describes it as a three-legged stool: Agencies need to have excellent creative, a track record of high-level client service, and strong business practices. Without one of the other, the agency is at risk.
"It would be very hard to sell a very strong creative agency that wasn't a strong business," he said. "It's conversely very difficult to sell a financially driven agency that lacked in creativity and client service. Agencies need a complete offering to be attractive in the marketplace."
4) A Committed Leadership Team
Buyers are not attracted to firms where the leadership team wants to "get out" as quickly as possible, which would cause a disruption for clients and the staff -- the value proposition of an agency.
"Buyers stay clear of any transaction where they get the sense that the transaction is about creating an exit for the owner," Palazzo said. "They have no interest in funding exits for owners of agencies."
They want to see that the owner/CEO and other key members of the leadership team are committed to seeing the agency through the acquisition and to profitability on the other side of the deal. In addition, they need evidence of a strong talent bench of next generation leaders who are ready to take over the agency when it is time for the leaders to exit. It's about more than one individual and his or her business.
5) A Stellar Reputation
Being a highly visible agency because of your firm's creative reputation, expertise, and marketing is what will initially pique the interest of buyers, he said. Buyers are looking for firms that have the attention of the industry and a plan for successfully attracting new clients.
"The really good shops have more client inbound activity than outbound," said Palazzo.
Building a Sale-Worthy Business
Considering a sale of your agency might seem like an unnecessary concern at this point in your evolution. You're more concerned with clients and attracting talent and all the other things that pop up on a daily basis. However, building a strong business that would attract buyers -- either in the next year or in 20 years -- should be a high priority.
The best agencies are more than a group of creators and technologists and marketers brought together by one person's passion. The best agencies are built on a strong business foundation, which gives them the freedom to create great work for their clients.