Many people believe that marketing and advertising has changed so much that looking toward the past is futile. Innovation, new technology and tools, and disrupting ideas are the focus of both headlines and boardroom conversations.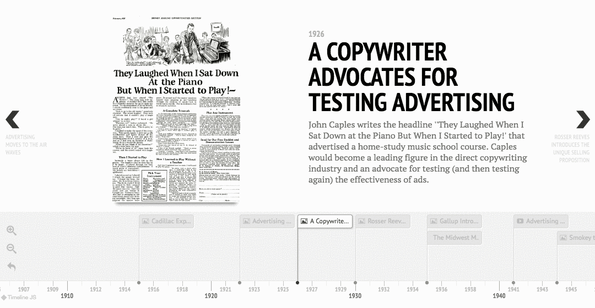 What can we even learn from history that would be relevant for today?
First of all, that much of what makes a brand successful today is the same as it was 10, 50, and 100 years ago. And the challenges agencies help their clients overcome are nothing novel.
By understanding the past, we can more clearly understand what's been done, what's really "new," and the models we can emulate for future success. We can also better understand why certain business practices exist, which provides context when making changes and improvements.
It's worth looking back to understand our current situation and how we can build a better industry for the future. That's why we've created a timeline that details the most memorable moments in the history of advertising and agencies. Click here to get a glimpse at the past.