People don't read.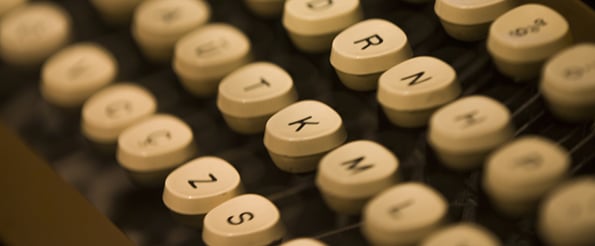 A person's attention span is now below that of a goldfish.
We skim. We communicate in tweets. We want short, easily consumed content.
And this might be true in some cases.
It's not for people who want to buy.
People who are interested in your product or brand want to know more. Brevity is not a treasured tool of the salesperson, so it shouldn't play such a prominent role in modern advertising approaches.
Victor Schwab, author of How to Write a Good Advertisement, wrote:
The longer your copy can hold people, the more of them you will sell; and the more interesting your copy is, the longer you will hold them. If you can keep your reader interested, you'll have a better chance of propelling him to action. If you cannot do that, then too small an amount of copy won't push him far enough along that road anyway.
Even online, long copy driven ads have proven their effectiveness. Groove's founder Alex Turnball grew conversions by 100% when he tested a long-form landing page, and CrazyEgg saw conversion rates improve by 30% when it tested a long copy landing page.
Best Copywriting Ads That Prove Effectiveness of Long-Form Advertising
With long copy, a brand can increase trust, break down the viewer's objections, and provide her with a better understanding of the product or solution. It gives your brand a chance to tell a more complete story, and in the process, more thoroughly convince the person that your brand is the best brand.
The main objective is to maximize the impact of every word and phrase. People do not read bad copy, irrelevant copy, and plain boring copy, but they are willing to read long ads with a lot of text if it is engrossing.
Check out the below examples of long copy advertisments to become a more prolific copywriter:
Cadillac
Cadillac still receives requests for copies of this ad, which was published in 1915 in The Saturday Evening Post.
It begins:
In every field of human endeavor, he that is first must perpetually live in the white light of publicity.

Whether the leadership be vested in a man or in a manufactured product, emulation and envy are ever at work.

In art, in literature, in music, in industry, the reward and the punishment are always the same.

The reward is widespread recognition; the punishment, fierce denial and detraction.

When a man's work becomes a standard for the whole world, it also becomes a target for the shafts of the envious few.

If his work be merely mediocre, he will be left severely along -- if he achieve a masterpiece, it will set a million tongues a-wagging.

Jealousy does not protrude its forked tongue at the artist who produces a commonplace painting.
Erwin, Wasey & Company
This ad was written as a promotional piece for the agency. It begins:
It is after hours and most of the people have gone home.

There is a chess game in the office of the production manager and a light still burns in the cashier's cage.

From the outer room comes the untutored click of a typewriter -- an office boy is taking the Y. M. C. A. course in advertising.

Across the areaway a man bends over his desk, writing. A green visor shades his eyes. From his twenty-eighth story window as he glances up from time to time he can look down on the jewelry of lights.

It is after hours, but he works on.

He will whip his copy into finished form before he leaves. One of the layout men has put his drawing board aside and is going out to the elevators. Under his arm he carries a tissue pad. A new idea is stirring in his mind. It will be roughed out in pencil before morning comes.

Six months from now you will feel it tugging at your purse strings.
Duracell
This ad from Grey won the Gold Lion in the Press Lion category at the 2014 Cannes Lions International Festival of Creativity.
Albany Life
The ad's imagery makes the text that much more powerful.
Cadbury Wispa
Cadbury evokes nostalgia to reconnect its product with its original consumers. The ads starts with:
Ads looked like this. You had big hair. Phillip Schofield had brown hair. Your mum wore shoulder pads. Your dad wore Speedos. You had to fight for your right to party. Losing meant you got a Blankety-Blank cheque book and pen. It was 01 for London.

You came home from school to Ammo Maguire, Gripper Stebson and Ro-land. You held a chicken in the air and stuck a deckchair up your nose. The Sword of Omens gave you sight beyond sight.

You recorded the top 40 every Sunday, onto a C90 cassette. If you hit 88.8 mph you travelled back in time. Girls just wanted to have fun. Flourescent colours were the colours to be seen in. Beefy hit the Aussies for six. The Young Ones were young ones.
Sierra Club
Howard Luck Gossage wrote this ad on behalf of the conservation organization.
Penguin Books
Penguin plays to the hearts of bookworms with this ad detailing the story of a special piece of punctuation.
Tide
Tide uses long copy to show how memorable a stain can be.
The Royal Parks Foundation
The Royal Parks Foundation makes readers consider how exciting their lives are.
Krispy Kreme

Krispy Kreme encourages readers to enjoy balance in their lives.
Alexander Hamilton Institute
Bruce Barton, one of the B's in BBDO, wrote this ad that begins:
Two paths begin at the bottom of the hill of life. One of them winds about the base, thru years of routine and drudgery. Now and then it rises over a knoll representing a little higher plane of living made possible by hard earned progress; but its route is slow and difficult and bordered with monotony.

The other mounts slowly at first, hut rapidly afterwards, into positions where every problem is new and stirring, and where the rewards are comfort, and travel and freedom from all fear.

Let us glance for a moment at the letters men write who are treading this fortunate path. Such letters come to the Alexander Hamilton Institute in every mail; they are the most thrilling feature of the Institute's business day.

Exultant letters they are, full of hope and happiness; the bulletins of progress on the upward path.
Papercut
Magnus Jakobsson, creative director at DDB Stockholm, details his personal history in this ad for retailer Papercut.
Fanta
OgivlyOne hoped to drive Fanta sales by driving people to eat paper.
Haggar
This long copy ad works to promote its pants through the unique make of its pockets.
Anti-Slavery International
Anti-Slavery International gets readers attention with a demanding headline.
Barska Optics
Barska positions itself as the must-have tool for stalking.
Minds for Minds
The copy for this ad from Whybin\TBWA switches between the mind of a person with autism and that of the scientists studying the disorder.
Jungle Sound Studios
This ad employs the long copy ad structure, but those at Jungle Sound Studios recorded the 613 words and printed them as soundwaves.
Beck's Beer
This is just one example of long-form copywriting from Neil French, a master of the style. The ad begins:
It's perfectly alright to be incompetent for hours on end.

I am. And so is everyone I know.

Of course, being of this persuasion, I shall never be able to afford a bottle of Beck's Beer. Which is why the people who sell Beck's Beer got me to write this ad.

They see it as a sort of public services announcement; as a way of consoling those who moan at the unfairness of it all. A way of making the 'have-nots' feel glad that they 'haven't.'

So here, for the first time, are the great names: The people who were so bad in their chosen sphere of endeavor that they achieved greatness.

People who believed that success is overrated.

And who believed, as G. K. Chesterton once said, that 'If a thing's worth doing, it's worth doing badly.'
IQ2
This print ad details how its debate will be an exciting event.
What is your favorite long copy ad? Let us know in the comments.
Sources: The 100 Greatest Advertisements 1852-1958: Who Wrote Them and What They Did, Read Me: 10 Lessons for Writing Great Copy