If you operate a remote agency or you regularly employ freelancers, you want to get the best work from them.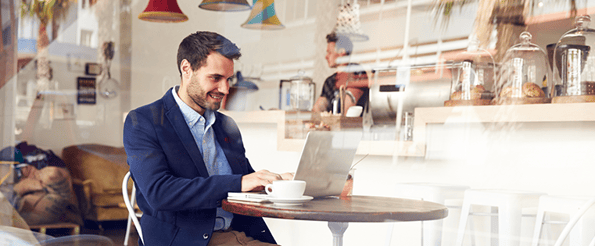 After all, their work is your work. You have to stand behind it when you present the project to the client.
So how do you get more value from your freelancer relationships? How can build trust and empower these extensions of your staff to create high-quality work on-time. Here are seven ideas for making the most of your freelance team:
1) Cultivate a long-term relationship.
As managers, too often we view freelancers as a temporary fix to an over-supply issue. Freelancers are great at taking up the slack when you have too much work booked in, and they can round out a creative team with skills you don't need often enough to employ for.
But a freelancer can be so much more than that.
Each freelance relationship is the chance to add another asset to your creative team. Just because you aren't in the position now to give the person more work, doesn't mean that will always be the case. Likewise, if you're ever in need to take on someone full time with her skillset, you may be able to bring them onboard.
Always approach each freelance relationship with a long-term mindset. You never know who will end up on your team in five years time.
2) Involve your freelancers in the early project stages.
Too often, creative directors and account managers make the mistake of bringing in a freelancer halfway through a project, when all the creative decisions have already been made. The freelancer then has to somehow insert himself and his style into the already decided project brief.
Instead, involve the freelancer in the creative process from the beginning. After all, you are bringing them in because you need their expertise, so let them bring their fresh ideas and new perspectives to your projects.
3) Give them a space of their own.
If your freelancers are local, why not invite them to join you in the office? If you employ a lot of freelancers, keep a hot desk free for them to come in as they like. By getting a bit of "in-office" contact, your contractors can feel as though they're part of the team while still retaining their freedom.
4) Employ the right tools.
The days of hundreds of back-and-forth emails and manual timesheets are over. With cloud-based collaboration and project management tools, everyone in your agency can be on the same page, no matter where they're working from.
So what types of tools should you be considering if you regularly work with freelancers?
5) Encourage ownership of projects.
As a freelancer, there can be a certain detachment to the project that comes with the additional distance from the client. A freelancer may not feel as invested as she would if the client had come directly to her. This can make things easier when she needs to put her nose to the grindstone and finish the work without worrying about liaising with the client or other issues, but it can mean her ability to think of innovative ideas is stunted due to a lack of ownership and connection.
If a freelancer is going to be working with your agency on several projects, it could be to your advantage to make her not just part of the project team, but an active project coordinator. Look for opportunities to allow your freelancer to own different parts of a project and take a more active role. This could be anything from liaising directly with the client to getting a written credit for her portion of the work.
6) Make them part of the team.
I used to do some work for an agency as a freelancer. They talked a lot about including me as part of the team. But every Friday they'd have a team meeting in their office, which I only knew about because after that meeting, they'd come back with changes to my current projects. Often, these changes were for work I'd been completing while they were at the meeting. At one point I brought up that I would be happy to attend the meeting via phone because not being included wasn't just impacting my work, it was making me feel as though I was being ignored or forgotten.
Invite your contractors along to meetings and other team events. If you're having a workshop in the office, ask them to come along or if they could join remotely. Send them an invite to the staff holiday party and other events throughout the year.
Not all freelancers will take you up on these offers -- some may be in other countries or may simply prefer living in their caves.
7) Reward awesome work.
One thing that helps employees feel valued at work is acknowledgment and incentives for a job well done. Your freelancers are no different. They pride themselves on doing a great job for your clients, which in turn helps your agency to grow. So make sure you acknowledge their efforts. It might be as simple as a thank you and a shout out in a company email, or it could be something more tangible such as a gift basket or small bonus at the end of the year.
As an agency, how you manage your freelancers reflects your company culture just as much as your employee benefits and work-life balance. Happy freelancers mean happy clients, and happy clients will keep coming back for years to come.
You can learn more about managing a freelance/virtual team and recruiting the top talent at your agency in John Jantsch's FREE agency business model webinar hosted by WorkflowMax, the project management system loved by thousands of agencies. Jantsch, a leading agency professional, speaker, consultant, and best-selling author, will reveal his secrets for a successful agency.
How do you manage your freelance team members? Let us know in the comments below!