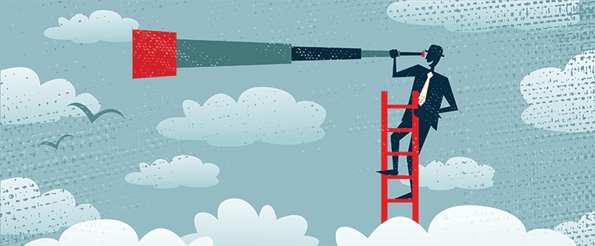 In the next year, 55% of clients expect to increase their digital marketing spend, specifically in the areas of digital experience, content development, and digital projects, found a recent report from the Society of Digital Agencies (SODA).
The question is: Will they be spending that with their current digital agency partners, new agencies, or contractors?
The report, which highlights trends for 2016 to 2017, details the outlook for agency-client relationships, the hiring and retention plans of agencies, and how marketers' views of digital are changing.
Check out the report or view a few of the most interesting charts below.
1) Clients maintain partnerships with multiple specialized agencies.
Specialization and a strong brand that confirms this expertise continues to be important as clients work with multiple digital partners that they assign projects to. According to the report, the number of clients with three or more digital agency partners grew 42% in 2016.
Clients want to know they are working with the best -- those agencies that have a proven track record of success in their industry or that channel.
2) Agencies attribute client churn as a problem on the client-side.
The #1 reason for a client leaving -- from agency respondents' perspectives -- was a management change. This number jumped to 56% from 33% in 2015.
While on the client side, they attributed termination of their partnerships to pricing and value. The lack of alignment on why client relationships end continues to be a problem as does the failure of digital agencies to prove the ROI of their online marketing efforts.
3) Agencies need to work to stay ahead of their clients growing confidence.
Clients rely on their agency partners to keep them informed of emerging trends and ahead of their competitors when it comes to their marketing efforts. Yet, the gap between how each side ranks itself in terms of digital sophistication is closing. In addition, production companies and freelancers have more confidence in their abilities when it comes to taking advantage of emerging technology and trends and driving digital innovation.
For clients to continue to look to agencies instead of hiring in-house or relying on freelancers, agencies need to make sure they are committed to continual learning and training and are testing out new channels and platforms -- and then educating their current partners and prospects on these efforts.
4) Investments in innovation labs lead to new business.
More and more agencies are launching internal labs, releasing products, and adding capabilities around product design and innovation to meet growing client demand. According to the report, after three years of running a lab, 75% of agencies saw a direct impact on their new business wins. In addition, agencies have seen higher retention due to happier, more challenged employees, and some have seen the products of their labs attract VC investments or result in the launch of an independent company.
Have you noticed your client relationships are changing? Let us know how your agency is evolving to meet digital challenges in the comments below!