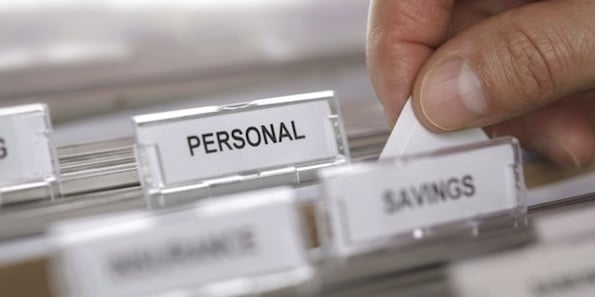 After 10 consecutive years of declining sales, Coca-Cola has finally made a comeback.
The driving force behind its impressive turnaround?
Personalization.
Launched in 2014, the "Share a Coke" campaign created a buzz among consumers by replacing its brand name on the can with more than 200 popular names. By personalizing the product, Coca-Cola was able to grab the attention of the country and inspire the type of engagement it had been missing in years prior.
While this is a clear demonstration of the power of personalization, Exact Target's 2014 State of Marketing report revealed that only 29% of marketers today invest in website personalization.
So what are the other 71% waiting for?
Whether you're unsure how to get started or just looking for some inspiration, we've put together a list of five highly engaging ways to bring together marketing and personalization to create contextual experiences that align with the expectations of today's consumer.
5 Examples of Personalized Website Content That Inspire Conversions
1) Provide Persona-Specific Experiences
With more and more marketing interactions taking place online, it's easy for marketers to lose sight of the fact that there are actual humans on the other end of the line.
The businesses that are standing out are the ones that refuse to address the entire room as a whole. Instead, they are working to generate a better understanding of whom their ideal customers are, what type of content they are looking to consume, and how they are looking to consume it.
Rather than trying to design a website that spoke to everyone all at once, Sales Benchmark Index leveraged personalization to create individualized content experiences for different roles:
When visitors arrive on the website, they are presented with an opportunity to select their role so that they can be transferred to a more specific page where the content speaks directly to their needs.
This makes it much easier for them to uncover value and gain access to the resources they need to make an informed decision about the company.
2) Tailor Your Marketing to Their Device
According to data from MyBuys and the e-tailing group, 66% of consumers use multiple devices during the buying cycle.
With that said, why constrain personalization to the desktop?
Device personalization allows marketers to provide more relevant, optimized experiences depending on what type of device the visitor is using.
With the rise of mobile adoption, we'd argue that this approach is more important now than ever before. In fact, Google reported that 57% of users won't recommend a business if it has a poorly designed mobile website.
So rather than relying on a traditional design to attract and convert your mobile traffic into leads, device personalization can be used to create a mobile-specific variation of your website that lends itself better to smaller screen sizes.
To clarify, here's an example from KISSmetrics of a before and after shot of the NFL website:
In an effort to create a more mobile-friendly experience, the NFL completely revamped the site to meet the needs of mobile visitors. By eliminating clutter and enlarging the navigation, visitors can more easily uncover the information they are looking for without the aggravation that comes with pinching and scrolling.
3) Optimize Content Based on the Referral Source
When it comes to delivering more personal, optimized experiences, knowing where your visitors are coming from plays a huge role in how you present information to them.
While having insight as to which device they are using is pivotal, uncovering referral sources can help you deliver an even richer contextual experience.
To clarify, a referral visit occurs when someone clicks a link that directs them back to your website. This could be anything from a link within a blog article to a link from a tweet they came across.
Let's say that someone arrives on one of your landing pages organically. It makes sense that they'd see something that looks like this:
However, if they arrive on your landing page after clicking on a link from Twitter, it might make more sense to display a variation of the page that looks like this:
If you are aware that visitors are already using Twitter to consume and share information, create tweet-friendly snippets to give them an opportunity to share on the platform they already use.
4) Leverage Behavioral Data to Inform Next Steps
There's a lot that you can learn about someone by observing their behaviors.
For example, let's say that you notice that a lead viewed three of your blog articles this morning -- How to Use Email Marketing for Business, 7 Examples of Awesome Email Marketing Campaigns, and 10 Tips for Measuring the ROI of Your Email Marketing Campaign.
Based on this behavior, it's safe to assume that they are, in fact, interested in learning more about email marketing, right? With this information in tow, you can then begin to present them with related content to further inform their needs.
To demonstrate how this can be done, here's an example of how the cloud security broker FortyCloud leverages personalized content recommendations at the bottom of its blog posts:
By using BrightInfo, FortyCloud can apply behavioral data to create more relevant, timely content experiences that align with its visitor's specific needs.
5) Create Location-Based Content Experiences
We've already determined that your website visitors are coming from different devices and referral sources, but what about their physical location? How do their whereabouts plug into this concept of personalized marketing?
We're glad you asked. Marketers can actually use a visitor's location to create and deliver content experiences that are highly specific to her.
Here's a great example from Bronto of location segmentation as a means of personalization:
To encourage North Carolina shoppers to spend their Tax-Free Shopping Days at Kohl's, it sent out this location-specific email to inform shoppers of its coinciding sale.
This is effective because it provides value that is specific to where people live, shop, and work. While an email promoting a universal sale is certainly of interest to them, this promotion aims to incentivize them during a time when they are more likely to be hitting the stores.
Location-based personalization can also be used to provide different segments with different time frames for webinars or holiday specific promotions that may apply to one country, but not another. The possibilities are seemingly endless.
BrightInfo is now an integration partner. With it, you can store leads generated through BrightInfo into HubSpot, mark them with extra data for tracking and analysis, and segment personal marketing offers to anonymous visitors vs. known leads. Check it out here.