Producing creative ideas is at the core of an agency, but the bottom line of any business is productivity. If you aren't delivering on your ideas within a promised time frame, you will lose clients -- no matter how great your ideas or services may be.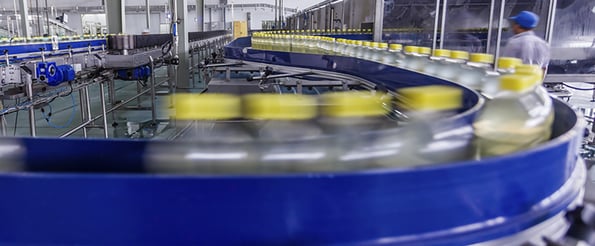 If you want to increase your agency's productivity without compromising its creative output, consider these nine processes to implement:
1) Information-Gathering Process
Getting to know your client is vital if you hope to deliver on her expectations, so it is critical that you have a process in place for uncovering a client's goals. This is true whether you're conceptualizing a complete marketing campaign or working on a specific, one-off project. To gather the information you need, make sure that all necessary team members can meet with the client prior to commencing work. Create a templated question sheet to guide your conversation. Once this process is complete, summarize campaign notes and receive a sign off from the client indicating approval.
2) Delegation
Client work is more likely to get done on time when people know their roles. Clear expectations and responsibilities help with individual output and set up the entire team to collaborate and communicate with the right person. Managers and project coordinators need to assign tasks, set deadlines, and have a system for tracking progress.
3) Organization
Having a process in place that keeps your physical and digital workspaces organized is one that is often overlooked by agencies and marketers. Working in a clutter-free environment will make it easier to focus on the tasks at hand and will keep you from making simple mistakes (such as misplacing a document) that can significantly throw off a deadline. "Cleanliness is next to Godliness," as the saying goes! Keep your desk organized, and schedule regular dates for company-wide cleaning and organization.
4) Review and Approval Process
In any marketing campaign, there are bound to be multiple documents that need to be reviewed and approved by various members of the team. If there is no set process in place dictating how to review documents, provide feedback and implement changes and who maintains authority over each stage of production, this could become a major area of gridlock. Find a review and approval process that works, and check out online proofing tools to streamlines the steps. Be willing to adjust the steps as necessary to meet the exact needs of each campaign.
5) Automated Development
To take a marketing campaign from creative inception to client delivery to launch requires a team of people performing numerous jobs. It can be easy to lose track of what tasks have been completed, what still needs to be done, and who is working on each aspect of the campaign. Automated development through a project management tool helps you create a workflow chart that tracks all areas of the marketing campaign while also allowing anyone to view the various stages of project development. As an added benefit, a project management tool can help to clarify roles and responsibilities and allow managers to move around projects based on an individual's capacity.
6) Data Management
So how do you know if any of these processes actually work? How can you determine if they're helping improve productivity? The best way to measure your team's success is by having a reliable data management process in place. By collecting data from past and present campaigns (through Google Analytics, heat maps, client surveys, and other tools), your team can analyze this information to look for areas of inefficiency and ways to improve client and business process.
7) Prioritization
Prioritizing may seem obvious, but when all of your to-dos are coming from competing clients and accounts, it's necessary to have a process in place that allows you to differentiate between important and urgent tasks. Store all your tasks in a central place, prioritize your day's work, and track your time. This will help you to stay organized and feel less overwhelmed when the requests pour in.
8) Client Management
When you deliver creative material to clients for review, teams often see their production come to a temporary standstill. Believe it or not, despite the fact that these materials are often costing the client a pretty penny, it isn't their first priority. To aid production on your end, have a process in place that will streamline client interaction. Ensure that your client knows exactly what is needed from them to move forward and on what timetable. Clients like to be guided through this process, so don't be afraid to run the ship.
9) Execution
Just as you reach the finish line on a particular project or campaign, things can fall apart. That is, things can fall apart if you don't have a process in place that sees things through to completion. Be sure that everyone knows their responsibilities when it comes time to launch your completed campaign. Internal teams and client-facing teams should be in communication with each other and work together. This part is important, as it's easy for two different departments to forget that they're working towards the same goals.
Whether you're onboarding a new client, delivering the first draft of a project for client revisions, or launching a campaign, a process should guide each step of the client relationship. Thsi approach will turn your agency into a productivity powerhouse.
What processes does your agency use to complete projects on time? Let us know how you get more done in the comments below!