True understanding is the result of asking good questions -- ones that go beyond the surface and make people reconsider an issue, view a problem through a new perspective, or even spark a completely new idea.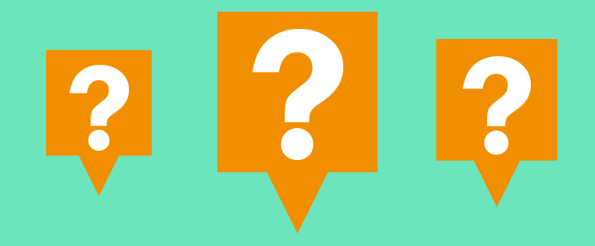 Thoroughly understanding your clients, their wants and providing solutions is very imperative for an agency business. According to the Marketing Agency Growth Report 2018, 15% of agencies neither customize their service offering nor deliver services on time, acquiring new clients has been one of the big pain points for almost 60% of the agencies and 16% of them face client retention problems.
While 79% of agency owners are confident about closing new deals and clients, 23% of them fail to meet client goals and expectations. In order to drive clients to your agency, considering to offer incentives in the form of discounts, bonus work, faster turnarounds have worked out well for agencies.
Questions between partners forms the basis of all business relationships (i.e. What can you do for me? What can I do for you?). However, an effective relationship continues this dialogue until fully understanding the client's needs. Consultants need interview questions that ask a current or potential client for details on how both sides can best serve the relationship.
But many of us are not skilled in the art of questioning, nor do we feel comfortable grilling our clients for answers to difficult and complicated questions. However, it's an important exercise, especially at the beginning of a relationship or during the sales phase.
The right questions and resulting answers not only help you to provide better results for your clients, but the act of asking questions that prompt productive dialogues can improve your relationships. With a better understanding of the client's business, her goals and challenges, needs, and values, you can find new ways to provide value to the client and connect with the larger team.
The below is an extensive list of questions you could or should ask your clients during the course of your relationship. Not all are going to be relevant to your situation, and there are many that you should customize to the specific client. Consider which ones would be valuable for starting a conversation with your prospective or current clients, and how you can use the answers to create better creative work that actually makes a impact on the client's organization.
And don' forget: Asking a good question means nothing if you aren't prepared to listen.
Focus Areas for Improving Agency-Client Relationships
90 Questions to Ask to Improve Your Client Relationships
Previous Marketing Performance & Goals
1) What are your monthly marketing goals?
2) What are your quarterly marketing goals?
3) What are your yearly marketing goals?
4) What are the consequences if you don't achieve these quarterly or yearly marketing goals?
5) What are your monthly sales goals?
6) What are your quarterly sales goals?
7) What are your yearly sales goals?
8) What happens if you don't achieve these quarterly or yearly sales goals?
9) Do you have a service level agreement (SLA) between marketing and sales in place?
10) Who created this agreement?
11) What happens if marketing does not meet its commitments to sales?
12) How much do you spend on marketing annually?
13) What results would you have to see to be able to secure more budget for marketing on an annual basis?
14) What is your customer acquisition cost (CAC)?
15) What is the ratio of customer lifetime value to CAC (LTV:CAC)?
16) What is your time to payback CAC number?
17) What percentage of customer deals are generated by marketing currently?
18) What percentage of customer deals are influenced by marketing?
19) What is your current customer conversion rate?
20) What is the lifetime value of a customer?
21) What marketing metrics do you currently track?
22) Which ones are most useful and valuable to your team?
23) What tactics provided the highest ROI for your business last year?
24) What tactics were least successful?
25) What marketing activities are done to build your brand versus provide a return on investment?
26) What about your current measurements are flawed?
27) What does a successful marketing campaign look like?
28) Have you launched any campaigns that you would consider risky and what were the results?
29) What is your criteria for measuring lead quality?
30) What offers or marketing campaigns create low quality leads?
31) What offers or marketing campaigns create high quality leads?
32) What tools do you use to manage your marketing?
33) What tools do you use to track and analyze your campaigns?
34) If you sell goods offline, how do you track those sales back to digital sources?
Understanding Client's Business Strategy
35) What values and beliefs define your brand?
36) What are the pain points you solve for customers?
37) How do prospects find your product?
38) What sources bring in the highest value customers?
39) How strategies are in place to retain customers?
40) What is your upsell strategy?
41) From an overall business standpoint, what is your biggest challenge?
42) What are your biggest marketing challenges?
43) What are your biggest sales challenges?
44) For these challenges, why have they not been solved?
45) What has been the negative effect of these challenges/problems on your business?
46) What does your sales process look like?
47) How long is the average sales cycle?
48) What three pieces of content are most useful during the sales process?
49) What are the biggest challenges your customer service reps face?
50) What makes your business unique in the market?
51) Who are your three biggest competitors?
52) Who isn't a competitor now but could be in the future?
53) What marketing done by a competitor made you jealous?
54) What do you want your company to be known for in the market?
55) What makes you personally excited to come to work every day?
56) What technological advance or product could disrupt your business model in 5 or 10 years?
Identifying Brand's Audience & Industry
57) Who is your target audience? Do you have established buyer personas for each of your target customer groups?
58) What is the size of your total addressable market?
59) What percentage of your market is aware of your brand and products/services?
60) What are the top publications/blogs in your industry?
61) What conferences in your industry are must-attend events?
62) What makes buying your product or service necessary? What makes a customer buy right now?
63) Are there seasonal buying patterns that affect your sales?
64) What types of prospects are not a good fit for your company?
65) What misperceptions do prospects have about your brand?
66) What do leads say they like or dislike about the brand and its marketing?
67) What are the top reasons a lead doesn't close?
Digging into the Agency-Client Relationship
68) Why did you change agencies?
69) What made you want to hire our agency?
70) What worked/didn't work with your previous marketing partner?
71) What would make you want to fire our agency?
72) What factors do you think make the client-agency relationship successful?
73) How do your company's leader view the role of marketing in the brand's overall success?
74) Who are the decision makers in your department?
75) What tools do you use to project management your campaigns?
76) What have we done recently that surprised you?
77) What have we done that was of most value to you?
78) How could my team improve its communication with your team?
79) Who on your team do we need to build a better relationship with?
80) What type of communication (phone, email, text, etc.) works best for you?
81) What is your typically response time for returning calls and responding to emails?
82) How could we better communicate deadlines, timelines, and project updates?
83) How do you handle password management of your company profiles?
84) Do you have a crisis communication plan in place?
85) What is the procedure for dealing with a customer complaint or problem online?
86) Which of our team members would you hire and why?
87) What is keeping you up at night?
88) What skills are lacking in your current staff members?
89) What would you like more training on?
90) What services do you wish our agency offered?