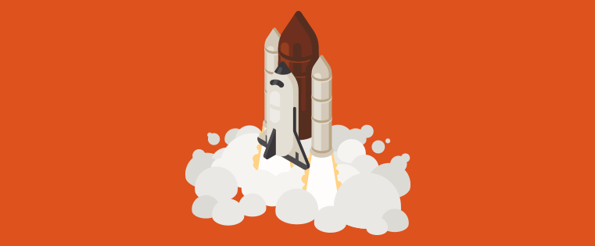 Whether you've been in marketing for a few years or a couple of decades, the choice to launch your own agency is never easy. Plus, there's no lack of competition -- there are an estimated 61,000 agencies in the U.S.
You need to approach launching your own business with a plan and with an understanding of what matters when building a successful agency.
To get started, have a solid answer for each of these questions:
1) What will you sell?
There are a lot of different service offerings you can provide -- both digital and traditional. And it can be tempting to offer everything so that you never have to say "no."
From my experience, agencies that branch into everything become experts in nothing and regret doing so many different things.
Some questions to consider:
What areas and service offerings are you knowledgeable about?
What complimentary services would clients require?
What services offer a high ROI for your agency?
What services would get the attention of the clients you want to work with?
2) Should you partner?
CMOs are gaining more of the tech budget for their firms as marketing becomes more and more analytics- and data-focused.
Your agency should have a preferred list of vendors it partners with and is proficient in, such as a marketing automation platform, a CRM, project management tools, email marketing, database management, development on a specific CMS, optimization, etc. This will make your firm stand out when the brand has a preferred technology partner.
Many of these tools offer agency partner programs that you should research and vet the benefits for your firm.
3) What kind of clients do you want?
When most people start out in business, they take anything that comes their way. Soon after this, you hear the owners talking about "divorcing" their clients.
Not every client is a good fit for your company, from both a culture and a profit standpoint.
Some clients will love your process and services, others will hate it. The ones that hate it will usually cost you more in client management, and they do not become good case studies.
The most important thing you need to understand is the client's mindset about marketing and buying services from an agency.
There's no right or wrong mindset, but it helps to really understand one and to focus on working with that type of client.
Here's some common mindsets I've come across:
Loves Marketing, Loves Your Firm: The client that is completely sold on marketing and believes that more marketing is the answer for her company. She also believes in your agency and its ideas, and she wants you to just run with it. There's a good level of trust between the two parties, and the client simply wants you to do what you do best and deliver her leads.
Questions Marketing, Loves Your Firm: This client is not sure if marketing is right for them, but they've known you for years, and they trust you. You'll have to do more hand-holding here and quite of bit of your time will be spent on client education. This is about making the client feel like she is investing in the right activities.
Loves Marketing, Questions Your Firm: The client is sold on marketing, but she is not sure if your agency is the right one. Many of these clients need more sales, but they have trust issues. Much like for type #2, you'll spend a lot of time educating the client and making her feel comfortable, which takes time away from actually doing the work.
Questions Marketing, Questions Your Firm: You'd be amazed at how many clients like this there are out there. These are usually smaller firms that need a marketing boost, but don't really know how to get from point A to point B. They have trust issues, and your best account manager will have difficulty working with them.
You may think from reading this that #1 is the only mindset to go after. But in reality, any of these clients can become successful engagements. The challenge is when you ask your people to manage a client like #1 and #4. It's very difficult to work with both types of clients.
4) What kind of employees do you want?
Do you want cheaper, more inexperienced people that you need to train up? Or do you want to invest in more expensive and experienced individuals?
There's no wrong answer, and both options have positive and negative side effects. The inexperienced people may not be able to learn the job once they join, and the experienced people may not want to do marketing your way.
The key is to go into the relationship with eyes wide open. If you're new to running an agency, hiring inexperienced people is going to put a lot of the burden on you. You may want to hire a few experienced professionals who can provide your agency with a solid foundation while you work on getting new business in the door.
5) In what locations will you sell your services?
If you're going to focus on regional businesses, have you established a well-defined need for you area?
Some areas are too small to support more marketing firms. Other areas are big enough that they could have double the number they have now.
Most areas have a concentration of industries. Your city might be financially focused or be the home to a lot of manufacturing companies. Before you step out on your own, you have to consider whether you have the industry knowledge, not just marketing knowledge, to sell to your potential clients. You also need to understand the investment from a time and travel perspective if you target outside of your local market.
6) Where are you going to physically do the work?
It's a pretty mobile world out there. Some agencies have an office, and many successful agencies do not.
Having a physical office means you're going to rely on local talent, which will mean you need to start recruiting now.
If you build a remote agency, you can recruit from anywhere. It widens the pool of talent, but there are culture and communication challenges you need to prepare for.