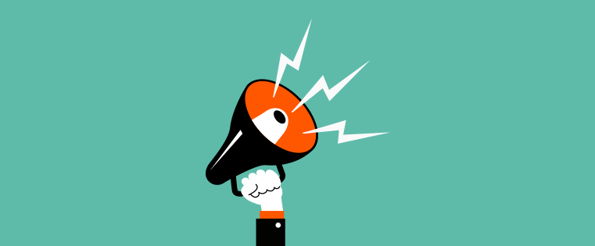 It's easy to think that if you do great work, have an amazing culture, and employ really smart people, you'll just get noticed. Prospects, editors, and journalists will gravitate toward you.
But that's not the typical story. Most well-known agencies have dedicated teams and outside resources shamelessly promoting the agency's work, its expertise, and its story. Just look to these examples as proof.
This is just part of a strong overall marketing and PR plan, which is especially important for small firms who are looking to stand out, attract clients from outside of their location, and land larger clients.
Consider this: Hinge Research Institute recently found that marketing spend by professional service firms correlated with revenue growth rates. This isn't surprising, obviously, but many agencies continue to struggle with new business while at the same time failing to invest in or develop a strong plan for increasing their own visibility and lead generation.
We asked a few public relations professionals who work with marketing and advertising agencies how a proactive PR plan can help a smaller agency gain a competitive advantage in a market with an overwhelming number of agencies. Here's what they had to say:
'We're like the cobbler's kids ... no shoes.'

We hear that refrain from agency clients all the time when they're discussing the care with which they've treated their own PR. It's certainly understandable; terrific agencies put their own clients first, all the time. But the best agencies find time to build a unique narrative and communicate it consistently and continuously in the market. Creating a volume of great work is the surest path to generating great media coverage and buzz, but unfortunately, most small agencies don't produce a steady stream of newsworthy campaigns. What can they do while building their portfolio? Some very effective strategies we help our clients execute include creating smart thought leadership content tied to provocative opinions or research, hosting events that will interest the media, activating strategic social media programs for agency leadership, and entering editorial awards that recognize talent, culture, and the workplace, among many other activities.
- Howard Schacter | DiGennaro Communications
As the numbers of small agencies swells due to 'restructurings,' glass ceilings and client defections, it becomes of paramount importance to find a way to stand out amidst the babel. A most effective approach to conveying your agency's strengths is through a strategic content marketing and thought leadership campaign.

To wage a successful campaign, agency principals must audit their strengths (service offerings, expertise, etc.,) and client and prospect pain points to discover 'issues' to develop into bylined earned media columns. With each principal pulling his or her weight, even small agencies can generate two publishable columns per month. However, the key to success lies in solid editorial relationships, an understanding of editor's needs (tell don't sell), and the tools to locate appropriate publication decision makers.

Then once you have been published, you need to aggressively exploit the editorial value to expand your network of prospects.
- Len Stein | Visibility Public Relations
We suggest that boutique agencies use a number of tools and tactics to make a name for their brand and compete with the big boys who bear behemoth budgets.

These are just a few ideas:

Cultivate relationships with the press. The journalist is your friend, and it's your job to develop these two-way relationships with a few key reporters and keep them fresh.

Subscribe to and read their publications, anticipate writers' needs, and check in to pitch them news, feature, trend, and blog stories that will make you both superstars. Don't waste their time with old news or mediocre creative.

Market your agency talent as thought leaders, and offer them as panelists and guest writers. Most likely, they have a lot to say on a range of subjects. These men and women should be leading creative conversations, not just responding to the views of old-world thinkers. It's refreshing when magazines and blogs run editorials with new perspectives.

Master and effectively use SEO. Because if a tree falls in the forest and no one sees it …

Create effective and award-winning work. Easier said than done, perhaps, but remember, you are epic. It's 99% perspiration and 1% inspiration, and those who persevere will win.

Sometimes less really is more, and creativity, wit, and resourcefulness can deliver the sharper edge.
- Steve Sapka | Sapka Communications
Most agencies do not have enough time for their own PR -- because they are busy working for their clients! The only way to be proactive with your own PR is to treat yourself as a client and demand to be treated as a client as well. Let one person take the role of the client. Include a budget (time and or money), and do everything as you would with a regular client.

Make sure you are not too stingy with the budget for yourself as a client. You'll want to do things like organizing a client event. We started the Industry Leadership Summit three years ago, and it has been a huge investment in time, but it does pay off in terms of credibility and networking. If you really believe in the things you tell your clients, you'll have to walk the walk!
- Jean-Luc Vanhulst | Write2Market
Visibility and familiarity for a small agency can pay off with new business, easier recruiting, and reinforcing your reputation with current clients. The core for any agency publicity program is always what the media is most interested in knowing about: new business, new hires and promotions, and new work. A cold call becomes a warm call if your contact has a positive perception about who you are and what you do.
- Steve Conroy | Conroy Public Relations
Focusing energy on agency PR helps small agencies win business, recruit talent, and position themselves for growth and acquisition (it's also great for morale). It's all about working with what you've got, so if you have a visionary that likes to write, have them draft four to six opinion pieces a year, and place them in ad trades, verticals, and even local business journals. Publicize only your best creative. Budget for award shows, and pitch agency execs as judges. Make yourself invaluable to your local business editor for source quotes. There are some great opportunities for small agencies in the media, especially the ad trades. I know many small agencies that have grown by topping a Best Places to Work list or garnering a Small Agency of the Year honor. The key is dedicating the time and resources, which could be an internal person or a PR consultant/freelancer.
- Rebecca Sullivan | Rebecca Sullivan Public Relations
Small agencies have a distinct advantage today when it comes to generating PR impact -- and it's rooted in how they create impact for their clients everyday:

Be Disruptive: You've repeatedly told your clients that if they expect to have an impact they must be disruptive and defy convention. The same holds true for small agency PR efforts. Sending emails to the press is not disruptive.

Be Focused: While getting picked up by the Wall Street Journal would be great for your office coffee table, there are probably only a few readers who would care enough about your news to pick up the phone. Who and where are they? What road does the CMO drive home on?

Be Resourceful: If the brand experiences discipline has taught us anything it's that the world is your canvas. Use it creatively, use it disruptively, and make your agency news newsworthy to those that care.
- Peter Alemian | PinSeeker Consulting