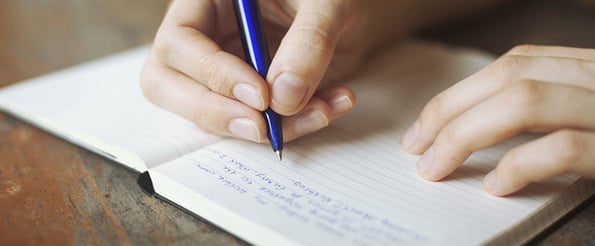 A client once told me that he likes working with INK because we "don't write like PR people."
While I took it as a compliment, I couldn't ignore that this comment said something negative about our industry -- it seems there is a perception that long-winded, formal, jargon-heavy writing is the norm.
That reputation doesn't bode well for any of us, as content is quickly becoming a greater part of our clients' programs.
Unsure how to combat this misconception? I've detailed everything you need to know to avoid "writing like a PR person" below.
1) Get to Know Your Client's Style
This is number one in my book.
To be successful, we have to become an extension of our client's team and focus on understanding their writing style better than anyone else.
Love to write informally and with lots of adjectives, but your client is more of the straightforward type? Skip the fluff and focus on the style that aligns with their personality.
Used to writing corporate, buttoned-up content, but your client's style is easy-going and casual? Adapt.
Failing to adhere to a client's style is the easiest way to reveal that you haven't done your homework.
2) Educate Your Client on What the Audience Needs
While the client knows what they want to say, it's our job to help them present the information in a way that aligns with the preferences of the publication's audience.
It's important to note that all publications are different -- some outlets publish list articles like they are going out of style, some prefer first-person perspectives, and others want as much cited material as possible.
If your client is focused on one specific writing style, it's important that you explain to them how pigeonholing their approach could result in missed opportunities.
3) Ask Questions
If you've worked with the client for a while, it's easy to get ahead of yourself in the content process.
Suddenly you start feeling comfortable with their style, and in turn, you start carrying out assignments without communicating with them first.
Stop right there.
Rather than jump straight into an assignment, take a minute to think and act like a journalist. Using the content creation process as an opportunity to ask questions will help to ensure that you're not only getting the tone and style right, but the viewpoint as well. Asking questions about the company strategy, competition, or new issues that customers are bringing to light can help you to put forth a stronger piece that is more aligned with their brand.
4) Include Them in the Edit
At the end of the day, the content we create will bear our client's name, not ours, so we believe that they have to be 100% comfortable with what we're putting out there.
If we have a disagreement on edits, we counsel as to why we did what we did and how their edits might affect the publishing of the piece. While at the end of the day it's their business and their choice, having these discussions can help strengthen both the relationship and the piece of content.
Rethinking PR Writing
These are just a few of my theories as to how we can all write more effectively for our clients; however, I'm certain the list does not end here.
To start, let's put these ideas into practice so we can work to turn the conversation from "this sounds like a PR person wrote it," to "Man, my PR team really gets me -- and their writing proves it."