Working in support can be a difficult job. With the fury of inbound calls, emails, live chats and more, a great support specialist needs to balance both timeliness and personalization to provide the best customer experience.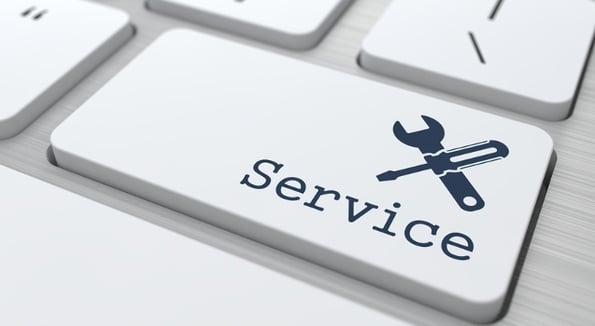 From a business perspective, providing great support to your existing customers and even prospects can help your organization win and retain more business.
Automation will also help your support organization create a more personalized experience by identifying and prioritizing tickets that need a response. The following three workflows are the ones we would suggest every support organization implements to better support their team.
Confirmation of Receipt
(Note: This feature is currently in beta. Please reach out to your account manager to request access.)

From the customer's perspective, submitting a form or live chatting with a representative about their issue can be nerve-racking at times, especially when their case is urgent. Did the submission or chat go through properly? Is someone actively working on it? These are often questions a support rep needs to field that can slow down their work towards a resolution.
Providing multiple touches where you update the customer on the ticket status can help put the customer's team at ease and will provide more transparency through the case.

To set up a workflow that notifies a customer when their ticket is received:
1. Navigate to Settings > Service > Tickets.
2. Select Edit next to Support Pipeline, then select the Automation tab.
3. In the New column, select Create workflow.
4. In the sidebar that opens on the right, select Send ticket notification.
5. Select Save to save this workflow.


Escalating Unanswered Tickets
Let's set the scene: your ticketing process round-robin assigns a ticket to one of your support reps. This ticket goes unanswered for a couple days because that rep is overloaded with other tickets, or is out of office on a needed vacation. The customer becomes anxious for a resolution or even update on the progress made thus far, creating a poor experience.
Developing a workflow that surfaces and escalates tickets that have gone unanswered in a given timeframe can help your support team identify the longest waiting tickets to prioritize that day. This process will also help surface tickets that need to be reassigned due to workload or out of office, or can help a team manage SLA requirements.
To create this workflow:
Navigate to Automation > Workflows, then click Create workflow in the top right of the page. Be sure to select Ticket-based for this workflow.
For your enrollment triggers, select Ticket and then the Create date property. Set the value to is known.
Add an action for a reasonable delay. If your organization provides an SLA for response time, set this first delay to just below that threshold to ensure your support organization can meet it.
Add a new workflow action of Create a task to notify the ticket owner of the required next step. Alternatively, you could create an internal email notification.
To ensure only those tickets that are truly unanswered take these actions, click the Settings tab of the workflow and set an unenrollment trigger of Time to First Agent Reply is known so the ticket is unenrolled as soon as an email reply is logged to the ticket.

To expand this workflow, you could add an additional delay, task or email, and set the Ticket priority property to medium or high to continue escalating the ticket if it remains unanswered for an extended period of time. Some organizations choose to escalate this ticket to a new owner for review and potential reassignment in case the assigned rep is out of office.



Nudge an Unresponsive Customer for an Update
As a support rep, you might be evaluated internally based on time to resolution or your organization might track the time it takes to close out a case for forecasting staffing. From the customer's perspective, they value question resolutions and appreciate proactive outreach.
Creating automation that identifies tickets that have gone unresponsive from the customer's end will help your support team proactively reach out to the customer for an update, whether it's reminder that more information is needed, or a final check-in before closing out a ticket. This will help your support team resolve tickets faster and clean up their view to display only the necessary open tickets.

We can set this up with a ticket-based workflow:
Start by creating a new workflow, selecting the Ticket-based option
For the enrollment triggers, select the Ticket filter type and then select the Ticket status property. Set this filter to is any of Waiting on contact for the appropriate ticket pipeline and click Apply filter. Next, click AND to add another trigger of Last Customer Reply Date is more than x days ago and click Apply filter.
Add an action of Create a task or Send internal email notification to the ticket owner to reach back out to the customer.
Add another action in the workflow of Set property value. Select Ticket as the property type and choose Ticket Status, setting it to a value of Waiting on Us, so the support rep's ticket board is updated.

Final Thoughts
With all things regarding support, your organization should always have a customer-focused approach where solving for the customer helps your organization provide exceptional service. Using these workflows will not be the end-all to great service, but they will enable your team to identify the tickets that need attention most and provide the touchpoints that improve the overall customer experience.