Why isn't this deal displaying in my report? This data doesn't look right. What am I doing wrong?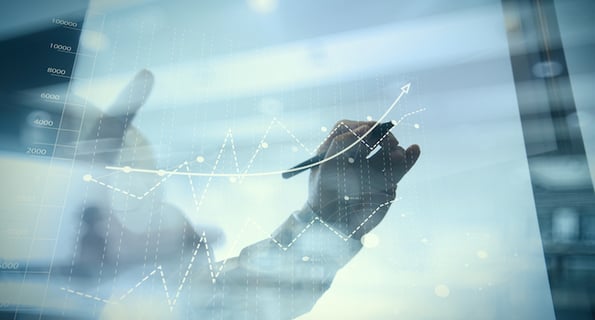 These are common questions that come up when working with custom reporting. As one of the largest tools in HubSpot, there's a lot that can go into building a report of your own. Ensuring that the type of report being used is optimal and the filters are accurate can be tricky. Take a look at some of these common mistakes to see how to avoid reporting mishaps.
1. Misunderstanding Report Type
Single object and cross object reports — these are the most frequently used report types in the custom builder.
Single object reports display data for one object type (contact, companies, deals, etc.) while cross object reports display data for two (contacts and activities, deals and products, etc.).
Consider the data you want to display before choosing your report type. Let's say you build a cross object report on contacts and deals to see which original source contact property value is producing the most closed won deals. You closed a deal this morning, however it's not displaying in the report. Checking the data more closely, the filters look accurate and the deal was correctly marked as closed won.
What's the issue? The deal isn't associated with a contact.
Cross object reports will only display objects that are associated with each other. To display all objects in a report, use a single object report.
2. Selecting the Incorrect Property
With a wide variety of properties to choose from, selecting the wrong one could be the reason a report isn't displaying data as expected.
Properties that commonly cause confusion are activity property types, as these aren't visible directly on an object record. For example, the activity created by property and the activity assigned to property, although seemingly similar, can display very different data.
While one user may conduct a sales call with a contact (activity assigned to), another user may log this activity on the contact record (activity created by). Use each property accordingly to measure team productivity.
Other commonly mixed-up properties include:
Last activity date, last modified date, and last contacted (contact/company/deal)
First page seen and first referring site (contact)
Recent sales email open date and last marketing email open date (contact)
Forecast amount and amount (deal)
To ensure you fully understand what data each property reflects, check out the definitions of the default contact properties here and default deal properties here.
3. Forgetting the Date Filter
Custom reports are built around a required date filter that's used to display data for a specific timeframe.
While reports default to using create date for this filter, there are a variety of date properties to choose from depending on the data being displayed. If an object isn't displaying in the report as expected, check the date filter being used, as it may automatically be filtering out the object.
If you want to display all data for an object type, select "create date is all time" (contacts/companies/deals/tickets) or "activity date is all time" (activities), which will bring in all associated objects in the CRM.
4. Not Customizing Display Options
One of the most common mistakes is displaying too much data in a report.
Even if a report has been configured properly, displaying the data in a simple, easy-to-read way will likely make the report more useful. Options such as "stacked" and "amount of data displayed" can clean up a report's visualization.
Here is more detail on each display option:
Show row totals: show the total count of objects for each property displayed (for tables only)
Stacked: display data in one bar rather than many for additional filters
Hide data labels: remove the total count of objects at the end of each bar
Comparison: if a date property is being used, measure the report data against that of the previous timeframe
Sort by: choose to sort the data in ascending/descending order
Amount of data display: limit the number of property values being displayed
Take a look at your custom reports to make sure they're set up to measure data in the most effective way possible.
Connect with other HubSpot customers to understand how they're using custom reporting to help their businesses grow better. Head over to the HubSpot Community to join a conversation or start one of your own.