Take a moment to reflect on the last great piece of content you came across. Maybe it was a book, an infographic, an email, or even a video.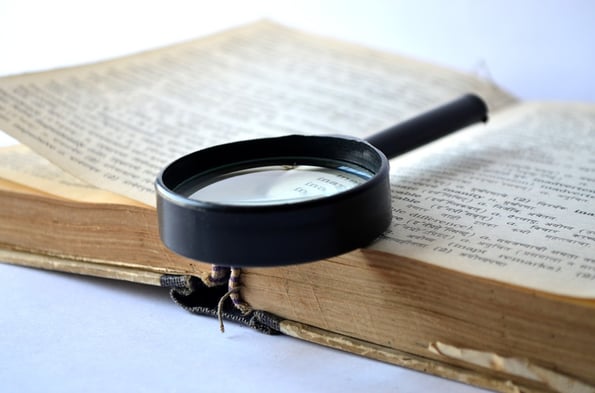 Now, how did you discover that piece of content? Did a friend send it to you or make a recommendation? Did it pop up in your social media newsfeed or timeline?
No matter how you came across your latest discovery, each is an example of content promotion. So, what is content promotion? Well, it's the distribution of content through a variety of media channels. Some channels include social media networks, blogs, email, and live events, just to name a few. As a content marketer, it's important to understand how to leverage promotion channels in order to connect with new audience members and prospects.
You spend a LOT of time creating remarkable content in the hopes of helping others find solutions to be successful. Maybe it's for a company, a client, or even for your own personal needs. Now, imagine that you were never able to share your solutions or knowledge with the people who need it most. How devastating would that be? It'd be like if you were a scientist who made a ground-breaking discovery, but the results never made it out of the lab.
Developing a successful content promotion strategy may sound easy, but it does require some work. Let's be honest, if success was as easy as posting a few tweets or sending an email or two out to the masses, then more than 42% of B2B marketers would say they're effective at content marketing.
So, we're going to discuss how you can excel at content promotion and the best practices that will help you deliver your content across multiple channels and achieve the results you need.
Before diving into content promotion best practices, it's important to understand the relationship between organic content promotion and paid content promotion.
Organic content promotion is designed to increase the visibility of your content and the effectiveness of your marketing campaigns without spending money on ad space, boosted content, or promoted content. Some of the most effective organic content promotion channels are:
Search engine optimization
Email marketing
Social media
Live promotions, like events or webinars
Influencer networks
And, let's not forget, the good ol' fashioned word of mouth
A benefit of doing organic promotion is increased brand authority across various platforms. Because the amount of content you can promote is not limited by a budget, you are able to use multiple platforms to promote quality content and increase awareness about your business and brand. However, the challenge is that you'll need to ensure consistency around developing and publishing content regularly.
In contrast, paid content promotion allows you to show your content to a highly-specific audience. In most cases, you're able to customize the target audience pool as well as the message, but you will have to spend money in order for anyone to see your content.
The most common channels for paid promotion are search engine ads that are placed on platforms, such as Google, Yahoo!, or Bing, and paid social media campaigns on platforms, such as Facebook, LinkedIn, Twitter, and Instagram.
A benefit of paid promotion is the ability to develop and deliver highly-targeted content to consumers who will find the content most relevant. A challenge when doing paid promotion is securing enough budget in order to achieve your desired results. To overcome this challenge, it's best to experiment with a small budget to discover the best ways to achieve your desired outcome.
The most efficient way for organic and paid content promotion to work together is promote well-performing content. Content that performs well will have above-average engagement with it, such as likes, shares, retweets, and link clicks, which drive traffic to your website. Platforms like Facebook make this easy for you to understand, as they'll tell you when you have a high-performing post and recommend that you increase its reach with ad spend. As a result, you'll be more effective at increasing the reach of your content, attracting new audience members and prospects, and helping leads make better decisions about your business.
Be careful though, as not all top-performing posts are created equal. With social platforms often pushing advertisers towards impression-based ads, using high-converting content becomes even more crucial. If you're going to boost a social media update with ad dollars, you better make sure it's worth it.
Let's take a look at this example Facebook post from action sports apparel brand, VANS.
In this post, VANS is showcasing their new Varsity-themed Sk8-Hi shoe designs for the fall. As you can see, this post has:
An image of the product
A clear call-to-action—"shop online or find a store"
A link to get there
This post was one of VANS's top-performing posts during the month of August. It highlighted a timely offer, taking the visitor directly to their "New Arrival" line. If VANS were currently looking to boost posts on social media, this post would be a good place to start.
Now that you understand the powerful relationship between organic and paid content promotion, let's discuss five best practices that will help you excel at content promotion.
Create a Content Promotion Calendar
A content promotion calendar will help you keep track of various types of communications scheduled to go out and the dates and times for when they will be published. However, it is not a one-size-fits-all, which is why it's important to create a promotion plan that will include details about your target audiences, internal and external communication channels, and the content that will be distributed across these channels. The content promotion calendar ties all of these details together to create a game plan for how and when communications will be released.
Think of your promotion calendar like an itinerary for your content. Imagine you are planning a trip to a new country. How would you keep track of the places you'd like to visit, the transportation you'd use to get to those places, or even your times of departure and arrival? An itinerary helps keep you organized, and your content promotion calendar will do the same.
To help organize your content promotion efforts within the HubSpot platform, consider using the calendar tool located under the 'productivity' tab:
This way you can organize tasks based on timeframe, and send yourself email reminders as a task approaches.
Use Audience Segmentation
Once you have a calendar that details your promotional efforts, you can use segmentation to create a specific audience to receive your content.
Segmentation is a powerful best practice to use when promoting content across multiple channels. Segmentation is used to divide large audiences or target markets into smaller segments based on specific criteria. It's a helpful step that makes it easier for you to target the right people for your business and avoid showing ads or serving content to people who are ultimately not a good fit. When you use segmentation, you should always keep your buyer persona in mind and create segments that align with the interests, demographics, and geographical location of your ideal customer.
You can easily do this within the HubSpot platform by creating a SMART list. Below is a list of the various ways you can segment your audience in HubSpot:
Build a list off a contact's property
Build a list off a company property
Build a list off a deal property
Build a list off a list membership
Build a list off a form submission
Build a list off email actions
Build a list off page views
Build a list off events
Build a list off workflows
Build a list of an integration action
Click here to learn more on how to segment you audience into a SMART list based on the above parameters.
By using segmentation, you're not only creating a custom audience for your content, but it will make it easy for you to create a customized message for audience members across all channels. Which brings us to the next best practice: create a custom message for each channel.
Customize Messaging for Each Channel
When developing your message, there are a few things you'll need to keep in mind. The first is the tone of your message.
Tone is defined as the general attitude of your message. When deciding the tone, think about the feeling you want your message to carry. It should be closely aligned with the tone of your content, but they're not always the same thing. You may want your message to inspire your audience, encourage them, educate them, or maybe just make them laugh.
Another thing to consider when developing your message is, how will you clearly communicate the value of the content you're promoting? You want to be sure not to over-sell the value and promise more than what will be delivered. You also don't want to undersell the value of your content, which can result in missed opportunities for your business.
A way to check if you are communicating the true value of your offer is to define two to three benefits someone would gain from your piece of content and try using at least one of them in the message you'll use to promote it.
You'll also want to customize your message to match the distribution channel, as each channel has a unique audience that expects content to be delivered in a specific way. For example, if you're delivering content on a social media platform, you can explore new and creative ways of delivering your messaging. From witty messages to fun GIFs and short videos, you can test ways to deliver the most powerful message that will resonate with your audience and get the most engagement.
HubSpot makes it easy for you to promote content across your social channels with the social media publishing tool. Not only can you schedule multiple social posts in advance, but also, and more importantly, you can write different messages for each of your social channels.
Email, on the other hand, is a bit more personal, so your message should be highly customized to the individual who's receiving it. You can include information such as name, company, or job title, as elements that will help personalize your message. The important thing to keep in mind is that each message you create to help promote your content is like an invitation for audience members to engage with your business. As a result, you want to do your best to personalize each message for every recipient.
HubSpot allows you to personalize emails based on information captured in a contacts history.
If you have the opportunity to personalize messaging, then really take the time to implement in your marketing collateral. Offering a better user experience can be the difference maker of your contacts staying engaged with your brand.
Experiment and Optimize Often
Experimentation is a great way to learn how to best deliver your content to your audience and is something you should be doing on a consistent basis. There is no magic recipe for how to promote a piece of content. Instead, you'll need to try new ingredients by testing new content promotion tactics.
You may want to experiment with the message used to promote your content, the distribution channel, time of day, the day of the week, and paid versus organic promotion. Treat each of these areas like a variable in an A/B test. You only want to change one variable per experiment. This means that if you are running a campaign to promote your newest ebook, you may want to experiment with changing the messaging before you experiment with changing the promotion channels used to promote the ebook.
If you're a HubSpot Marketing Professional or Enterprise customer, then you can perform A/B tests on various applications, like email and landing pages.
Click here to learn more about A/B testing via email.
Click here to learn more about A/B testing via landing pages.
Analyze Your Results
After you've run a successful promotion campaign, it will be time for you to analyze the results of your efforts
You'll need to analyze the results of each campaign in order to identify ways to enhance future campaign performance.
To start, you'll want to analyze the performance of your promotions' channels. Is there one or two that exceeded expectations? Or maybe there's one channel that significantly underperformed? Once you've identified these trends, you'll want to explore each channel individually and assess how each message impacted the overall performance of the channels.
Use your HubSpot Sources Report to help measure the performance of your marketing channels.
You can click into a source to further drill-down into your traffic results:
Organic Search: Discover the keywords and search engines that are bringing visitors to your site. Note that Google now encrypts most of their searches, if a keyword is not provided then you will see the term 'Unknown Keywords SSL'.
Referrals: See which external sites are sending the most traffic to your site through inbound links.
Social Media: Find out which social media sites are generating visits to your site.
Email Marketing: See which email campaigns and messages received the most clicks resulting in visits your site.
Paid Search: Find out how well your paid search ads are performing through the amount of traffic generated by ad clicks.
Direct Traffic: Determine how much traffic is generated by visiting your website directly (or with no referral source).
Other Campaigns: See which marketing campaigns (as defined by tracking URLs) are bringing visits to your site.
Was there a particular message that resonated well with your audience, or one that missed the mark completely? Next, you'll need to identify next steps that you can take based off the new insights you've gathered from your campaigns.
Is there a channel that you should lean into further or a tone that works best with your audience? If so, you'll want to incorporate these takeaways in future campaigns, or you can try further experimenting with these components to try boosting results.
Let's do a quick recap of all the best practices you just learned. Remember to create a content promotion calendar to help you organize your promotion plan. Then, use segmentation to create a specific audience for your content. Next, customize your message for each channel. Always be sure to experiment with new ways and promote your content and optimize for the best results. Lastly, analyze your campaign results.
If you found this information helpful and want to learn more on how to develop a well-rounded content marketing foundation, then sign up for HubSpot's free Content Marketing Certification course.