When you reach out to our Support team for help, you know we are going to dig in to your problem right away.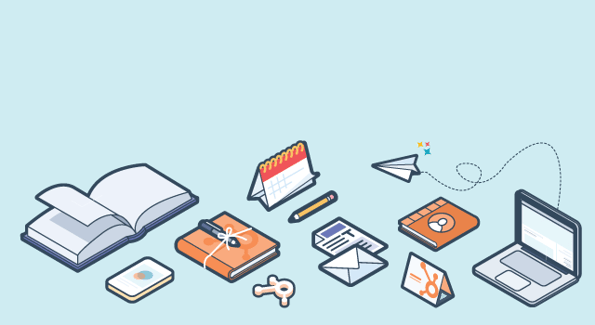 But ... did you know there are a few things that you could do to help us help you even faster and more accurately?

Here are a few things that our savviest customers do when reaching out to HubSpot Support. Not only do these tips help us better help our customers ... they put a smile on our face, too!
1. Choose the Right Support Channel
The "Help Button" gives you a range of ways to communicate with our Support Engineers depending on the situation. Pick what works best -- it's up to you! Here are customers' three favorite ways to get HubSpot Support:
Search the Knowledge Base. (At your own pace.) Are you the DIY type? If you prefer to find answers on your own, you can browse and search the knowledge base linked from the Help Button. Here you can explore documentation written and used for by our very own HubSpot support team. A tip: If you're looking at a specific article and you feel like it's missing something, don't hesitate to leave some feedback by clicking the call-to-action that appears in the bottom right corner of the page. We'll use that to make the article even better.
Request a Callback. (Response: 5 minutes, tops!) If you are in the middle of a project and hit a roadblock that's preventing you from getting your job done, your best bet might be the callback feature. Click "Help" on the page where you need assistance, and that gives us the context we need to help you resolve the issue quickly and let you get back to work. If you're a customer outside of the United States, the country code really helps too.
Request an Email. (Response: Typically under 2 hours.) Sometimes you don't need an answer right away -- you're just curious or foresee a problem that you could run into in the future. That means it's a great time to submit a web ticket. The more detail you provide up front, the better we can assist you and get you your answer faster.
2. Provide Examples
Want to know what makes us giddy? Links to relevant content. There's nothing better than a customer who gives us everything we might need to better assist them. This could include HubSpot product links to contacts or live content. But more importantly, we'd love to hear all the steps you've taken up to the point when you contacted us. We use all this information to try to perfectly reproduce your experience so we can figure out how to fix it.
3. Describe Your Expectations
We all know that HubSpot changes pretty frequently. (Yay innovation!) However, sometimes that means things work a bit differently than we expect. When the product doesn't exactly work the way you thought it would, explain to us what you were expecting to happen instead. This gives us the chance to troubleshoot and figure out if the app isn't working as designed, or if there's an opportunity to improve the software overall.
4. Explain the Goal
When you request help from our Support Engineers, let us know the big picture of what you want to achieve in HubSpot. What are you ultimately trying to accomplish? Knowing the context of your goals helps us give you a more sustainable solution. If we know the why, there may be a better way.
5. Attach Screenshots
Sometimes it's hard to describe exactly what's going on, and a visual can help. Send over some screen shotsith your ticket so we can see what's going on, which often saves time and a lot of back and forth communication. Here are instructions for taking screen shots on your computer, whether it's a Mac or PC. This is one of our favorite apps for taking screenshots and adding text to them!
These are some of our favorite things that our savviest customers do when seeking support. Is there something specific you do that's led to better and faster answers? If so, share in the comments to help your fellow HubSpotters out!
Bonus: Check out the newest way to get HubSpot help with our new HubSpot Support Twitter!