As a Customer Training Specialist at HubSpot, I've had the pleasure of meeting hundreds of our customers in person. One thing that makes my job so interesting is that I'm always learning about new and exciting tools HubSpot customers are using when it comes to inbound marketing. Some of my favorites have come from our discussions around keyword research.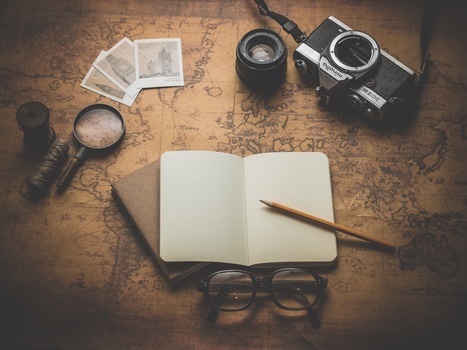 There are many tools out there to do keyword research. At times it can seem overwhelming to decide which one is right for your business. Most of the tools customers have shared with me fall into two categories: keyword generators and keyword analytics tools. Here are some of my favorites.
Ubersuggest is a keyword generator. Keyword generators are great if you are stuck on a broad keyword and want to find some alternatives that may be more realistic for your company to rank. With Ubersuggest, you choose a keyword you are interested in and it generates hundreds of variants of that keyword. It then sorts them by letter and number in a list for you.
Favorite feature: Ubersuggest will organize your keywords into a word cloud. I have seen customers use this option to present their keyword strategy back to their team or management at their company.
Cost: Free
Like Ubersuggest, Answer the Public is a keyword generator. However, instead of sharing only keyword variations, it finds keyword groups, sorted by question, preposition, and alphabetization.
Favorite feature: Answer the Public is human friendly. Too often we are thinking about optimizing for the search engine instead of the human using it. This tool allows us to take a deeper dive into how people actually use search by asking questions and querying phrases instead of submitting a string of words that's close to the chosen root keyword.
Cost: Free
3. Your Smartphone's Voice Assist
People are using their phone's voice assist more and more to find information on the go. Once you've chosen a selection of keywords, try them out using your voice assist to see if the results you're hoping for render. Does your phone understand what you mean when you ask "who is the best audience for inbound marketing?" or do you need to think about rephrasing to something simpler?
Favorite feature: Everyone (almost) can get access to this at a moment's notice. If you don't have a smartphone, you definitely know someone who does. Think about borrowing their phone for an hour and documenting the results from your most desired keywords.
Cost: Free (if you have a smart phone with a data plan or access to wifi)
4. HubSpot Content Strategy
HubSpot Content Strategy is a brand-new tool that suggests topics, and content ideas based on content you are influential on, and want to be known for.
Favorite feature: I have two actually. First, Content Strategy will surface relevant recommendations for content you should create directly in the app. Second, once you have a topic cluster (or a few) created you can see, and compare, how many visitors, leads, and customers each is generating to see what works for your business.
Cost: Included in your Marketing Hub subscription starting at $200/month
SEMRush is also a keyword analytics tool. It is the most sophisticated of the tools customers have mentioned to me. It takes a deep dive into the analytics of the keyword you are researching and gives you the cost-per-click breakdown, trends, and positions of the keyword. It shares insight into what competitors are ranking for which keyword. It also provides a variety of charts and graphs that make it great for discussing your keyword strategy internally.
Favorite feature: SEMRush gives you live updates of the current top search results for the keyword and examples of current ad copy. This is really helpful in identifying the competition for the keyword and finding out what others are doing that is so successful at ranking for the keyword.
Cost: Starting at $69.95/month
While keyword research can seem overwhelming, these tools can help you make strategic content decisions for business growth.