Creating data-driven business decisions will be a major challenge for marketers in 2016. From proving ROI, to developing a strategy for growth, data analysis will continue to be critical for driving the future of inbound businesses. For some, the challenge of data analysis is easy to overcome with just a few clicks in Microsoft Excel. To others, it is an overwhelming task that takes many hours and mental energy to complete. Nonetheless, in 2015, 90% of top performing businesses reported that analytics was critical to the success of their business, suggesting the days of number crunching are far from over.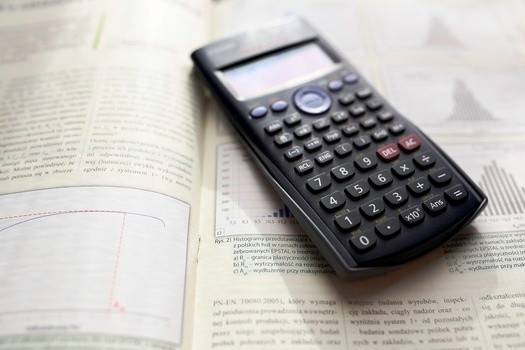 But don't let this worry you!
We're going to take the pain out of data analysis with just a few process-oriented steps.
A Structured Approach to Data Analysis
The data analysis process transforms raw data into information that is foundational to future growth.
First, we propose the data's purpose.
STEP 1: WHAT QUESTION DOES THE DATA ANSWER?
Begin here before you gather any data or build a report. Oftentimes, a question presents itself in the form or a problem that your organization is facing or an opportunity that lies ahead. For example, a problem could be that last month your marketing team did not generate enough qualified leads for your sales team. A possible question for this problem could be, "Did our campaign promotion strategy negatively impact our marketing funnel?" Once you have identified a question for the data you're ready to move on to the next step: plan.
STEP 2: PLAN YOUR DATA ANALYSIS
Planning your data analysis is just as important as conducting the analysis. In this step you'll create a plan of how you will conduct your analysis. You'll need to answer four important questions in this step.
What data do you need in order to answer the question?
Do you need customer data such as demographics, email, name, job title? Or do you need to learn about their movement through the Buyer's Journey? If so, you need to collect data for lifecycle stages and conversion rate metrics.
Does this data already exist?
In the age of "Big Data," it's not very often that one would discover a particular type of data doesn't exist. You just need to know where to look. This is often challenging. In 2015, it was reported that 55% of marketers lack the ability to collect and connect data across channels. For businesses who use a customer relationship management (CRM) system and a marketing automation platform, this oftentimes means you may need to pull data from both sources in order to find the best answer to your question.
Recognizing if the data already exists allows you to save yourself from repeating work that has already been done. If the data does not already exist, you'll need to create a plan for collecting this data. This may include methods like surveying, internal and/or external interviews, or observing the behavior of customers throughout the Buyer's Journey.
What metrics do you need to analyze or report on?
In order to ensure that your analysis measures the proper variables, it's important to identify the key metrics that you need to analyze or report on early.
Key metrics might include:
Number of visits to blog

Visits-to-customer conversion rate

MQL to SQL conversion rate

Revenue
What are the key performance indicators of your analysis?
This question will help you determine how your analysis will impact your business. For example, paid campaigns must generate 20% of MQLs in order to be considered performing well. If you discover that the paid marketing campaigns generated only 10% of MQLs last month, based on your analysis, then you'll know that you may need to do an analysis of your paid campaigns in order to improve the number of MQLs it generates next month.
STEP 3. COLLECT THE DATA
Often, marketers begin their data analysis process by collecting their data without have a plan or a question in mind. As a result, they find they need more recent data, further data, or even a new type of data they hadn't considered prior. When collecting your data, it's important to consider the source of your data.
INTERNAL and EXTERNAL Data.
Internal data is the most common type of data that is used for analysis and refers to data that comes from within the business. This type of data is usually required for analysis because it allows companies to best understand their results and identity insights that could lead to future growth. Examples include: customer data, revenue data, and conversion metrics.

External data refers to data that is gathered from sources outside of the company, such as industry publications or census data.
Once you have collected and compiled your data, you're ready to move on to the final steps of the data analysis process, ANALYZE and COMMUNICATE. These two steps are the most intensive and are best suited for instruction in a live setting. Luckily, HubSpot Academy and General Assembly are pairing up to host a Marketing Analytics Masterclass that dives deeper into how visualization is a key component of data analysis and how communicating the findings of your analysis is a way for businesses to ensure transparency and accountability. Join us for this discussion, as well as a thorough live demo of using Excel to segment data and create reports that everyone at your company will want to see.
I look forward to seeing you there!