There's gold in live chat transcripts.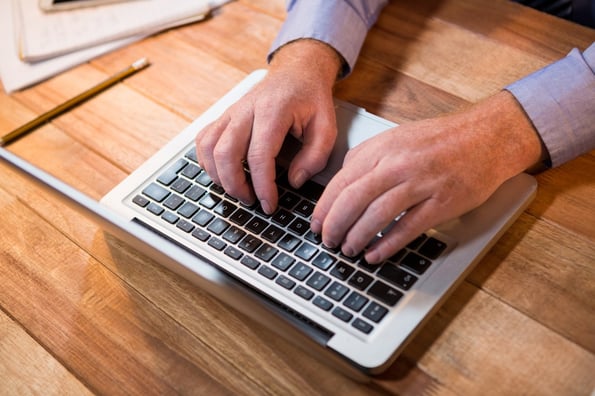 If you're not looking back at conversations and decoding your prospects and customers' messages to see what they're really looking for, you're sacrificing deep insights into their needs and the chance to close high-quality leads.
While most businesses have traditionally used live chat as a support channel, the use case trends are changing. Increasingly, sales and marketing teams have found live chat to be instrumental in converting visitors at the right time, uncovering new leads for the sales funnel, and closing more sales.
If you're already using HubSpot messages or another live chat platform, you understand the value of being able to answer a visitor's question exactly when it pops into their mind. But how exactly can you use your conversations and old chat transcripts to improve your marketing and sales efforts?
Bob Ruffolo, CEO of inbound marketing agency IMPACT, underscores that buying behaviors are constantly evolving.
"Today, we expect that when we go online, we'll get an immediate response," he says. "Picking up the phone or completing a form and waiting for a response is now considered slow. And in most cases, if your potential customers don't find what they're looking for, they will not convert. They may never return to your website, or worse, they may end up on your competitor's site and buy from them."
Attract More Visitors
Creating content that solves searchers' problems will improve your visibility in search engines. And there's no better place to uncover your target audience's frustrations and motivations than in chat transcripts.
Joel Klettke of Business Casual Copywriting has written about customer-driven copywriting and how it helped HubSpot increase conversions by nearly 100%.
The immediacy and relative anonymity of chat emboldens customers (and potential customers) to vent. That means that you and your team can dive into your transcripts to uncover your prospects' chief complaints and pain points. You don't have to rely on a third party to transcribe a phone call or hope that a customer doesn't drop off midway through a multi-day email exchange.
Try searching for mentions of competitors. Potential customers will often ask, "How does your product compare with this other product?" If you find that people on your site are constantly asking for details on your product versus a competitor's, perhaps it's time to create a landing page or comparison chart on your blog that spells out what differentiates your company.
Pay close attention to the conversations where the visitor chatting offers his or her frustrations with a competitive product. "We're using Kleenex, but they're just so expensive. How do your store-brand tissues compare?"
You can then run campaigns or create content to address the exact complaints about your competition that live chat has revealed.
Look for solution-oriented questions, too. "Will this supplement give me superpowers?" If this is a question that keeps coming up over and over again, maybe it's time to change your website copy to explicitly say, "This supplement will give you superpowers." Consider also some new content that explains how your supplement will give its users superpowers.
Acquire More Leads
Okay, so chat transcripts can help you attract customers. What about the next step of inbound marketing: How does live chat help convert visitors into leads?
In some cases, a live chat widget will convert better than that sign-up form you spent all week perfecting or that CTA button you pulled an all-nighter customizing.
As David Kutcher, co-owner of Confluent Forms, explains, "Live chat speaks to the user in that micro-moment and, in doing so, often has the effect of more easily converting passive visitors into immediate contacts. Because of the prevalence of the "chat with me" or "contact me" button, the user never has to look far to initiate that contact in their moment of need."
Kutcher has been tracking conversions on a chat widget he added to his client's site. Over the course of a year, of the 2,200 requests for quote (RFQ) generated by the client's website, 30% were received through that live chat plugin. And that number continues to rise.
(Image credit: David Kutcher, Confluent Forms)
Improve the Quality of Leads
But what if the people who start a chat aren't the right people to pass off to sales?
It's a fair question — and again, your chat transcripts can be amazingly enlightening here.
If the people you're chatting with are asking support-related questions when you're intending for live chat to be a sales and marketing channel, consider changing the wording of your chat button.
One user of Olark, a live chat tool that integrates with HubSpot, found that merely switching the button text from a general chat-related phrase to "Sales Chat" led only the visitors interested in buying to initiate conversations.
Add a personal touch to your other marketing efforts.
Yes, live chat can be a great conversation starter and a robust qualitative research tool, but marketers can extend the efficacy of chat by pairing it with other campaigns.
Johnathan Dane of PPC agency KlientBoost suggests populating live chat boxes with unique phrases depending on the source of traffic. "Make your automated messages specific to the URL visitors are on, or from the ad they clicked through on," says Johnathan. "Doing so has helped our clients at KlientBoost increase conversion rates while also helping us improve their messaging at the same time."
Most live chat platforms provide the ability to automate the first message based on a user's behavior. If you use both HubSpot Marketing and Sales, the messages tool allows you to send unique messages based on contact smart lists. Set a smart list to populate with all of the people who are referred from a given source to send personalized messages greeting visitors to your site.
For example, you could set up a smart list of users who have clicked on a free trial CTA and serve them a chat box saying, "Hey! Let me know if I can answer any questions about setting up the free trial or using the tool." This could pop up when they land on your trial sign-up page.
The key is to make sure the messaging in the automated message matches the ad. If a visitor clicks on an ad touting a new file sharing capability, send a message when they arrive that says, "That's right, file sharing is finally here! What kind of files do you share with customers?" Leading with an unexpected but clever automated live chat message has been proven to increase conversions.
If you're reviewing your chat transcripts for customer objections or frequently asked questions, you could also use these in your automated chat messages to get the conversation started.
Close More Customers
Leads are great and all, but at the end of the day, you want to close more customers and improve your bottom line.
Send qualified leads from chat directly to your HubSpot CRM.
Your team might do this manually. If your marketing team answers chat box questions, discuss criteria to evaluate chat users for fit. If you decide someone is a good fit, paste the chat transcripts into the HubSpot contact records for qualified leads, and then assign those leads to your sales staff.
Alternatively, you can do this automatically — either by sending every conversation to the CRM or by having your chat response team press a command to do so. Each chat transcript will either open a new record if there isn't already a customer record open or attach the transcript to an existing record. This will make your sales team's follow-up efforts even more personal and effective.
You can also create custom workflows to trigger based on live chat events. Try sending an automated email to anyone who starts a chat on your pricing page. Create customized email workflows for each of your live chat operators so that the email follow-up to a conversation comes from a representative at the company whom the prospect already knows.
Live chat can help you acquire, convert, and close leads on your site. Your mileage will vary, but the key is to conduct limited experiments and pay close attention to what you gather.