When looking for job candidates, our business IMScalable used to focus on more traditional hiring processes to find the right people. However, we found it just wasn't working for us.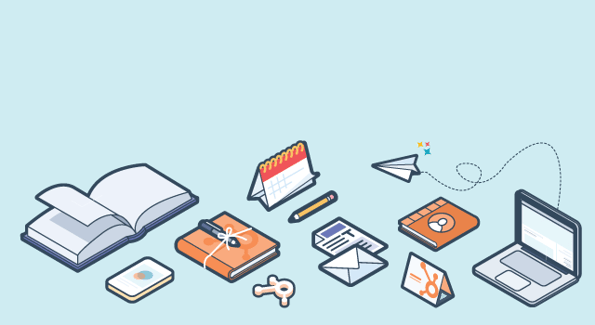 We tried putting job ads on Craigslist and other job boards. Sure, we'd get plenty of applicants, but they were usually unqualified and they literally just wanted any job they could get.
It was very stressful and expensive to find those few great candidates.
I realized that finding the right employee wasn't going to be very easy. I needed to find people earlier in the job-seeking process, when they were still deciding where to go and who to work with. I needed to do hiring the inbound way.
To improve my hiring strategy, I decided to approach it the same way you would if you were trying to get a qualified lead: I needed to build an offer (the job application) and then automate the process that followed. This is the new hiring process that we built.
How to Automate Your Hiring Process
1. Develop the persona of who you would like to hire.
First step is to define your ideal candidate, and a great place to start is to ask yourself a series of questions that help you imagine that ideal persona. These are a few of the questions I used, so I had an ideal employee in mind. Also, these questions would later help me decide what to ask during the application process.
What knowledge do they ideally have?
What previous roles have they held?
What is their attitude?
What are their goals?
How do they handle difficult issues?
Who do you not want?
Who is not a good fit?
2. Figure out where the candidate persona spends their time.
As I noted before, we previously were using Craigslist to find new hires. However, we weren't finding the people

who fit what we needed. Instead, I needed to find out where the right people typically spent their time online.
Do they read blogs? Then we should write content.
Do they post on Twitter? We should create a Social Inbox stream and monitor them.
Do they post on LinkedIn? Why not participate in their groups and forums, and then email them.
3. Craft a "Product Page" for the jobs available at your company.
Next step was to create a page to attract my potential candidates. I made this

career page

to showcase the different positions that we were looking to fill, and I made sure it aligned with the language that my candidate persona would use to find the right job.


Here's another tip -- it's all about positivity! Looking for a new job is like entering a relationship. For example, I rewrote the entire career page to focus on what I was looking for. This was a big improvement, because I originally wrote it to focus on who I wasn't looking for. Why lead with the negative?
4. Create a landing page that asks the right questions.
From here, I wanted to confirm the people we attracted were the right fit. If they found a job that piqued their interest on our previous job "product page," we led them to our new
job application landing page and form
. Then, if they completed the form, my CFO and I were notified of the new application so we could review it.
Yes, we asked a lot of questions. However, we believed asking more questions would help us determine who is the most dedicated to fill it out, further qualifying our candidates. I also tried to find a balance with my page, so it didn't turn people away.

This page also only allowed a candidate to apply to one position. I wanted people to want to do one job -- not any job. I also used the position application question to segment the automated follow-up and the personalization of the upcoming email.


My form also asked candidates to list their social profiles, but I made those questions optional. Are people willing to share? What are they hiding? I leave this up to the applicant. If a candidate is applying to be a community manager, for example, then it matters if the person is open to share his or her profiles or not. They should be proud of their presence.


I also asked, "What did you hate most about your last job?" The answer could give me insight into whether the person has a negative mindset or not. Perhaps the answer would also give insight into why he or she is changing jobs. What I'm really looking for is a positive and growth mindset.
5. Create a follow-up that further qualifies candidates.
Above I mentioned that I received a notification when someone applied. Additionally, 21 hours later a workflow sent out a personalized email to the new applicant asking them to send us a YouTube video convincing us why they are right for that role.
The best part is it's all automated! It's a c

onstant flow of new pre-screened applicants.




I asked for the YouTube video, because I wanted to have candidates sell themselves. This took them outside of the comfort of the traditional, canned responses people typically have in an interview. The use of YouTube also qualified them on the ability to handle the technology as well. They needed to at least know how to record a video and upload it. What we looked for when evaluating these videos were:
Effort and time of creating the content
The length of time it took to send the video after the application
This process worked well for me, because I got to know the candidate before the interview. It was also an easy way to test a candidate on a skill that I was looking for.
Has automating the hiring process made it easier?
Glad you asked! It's early, so we haven't had a high volume of applicants ... yet. That being said, here's what I've found so far.
1. Time Saved - I've saved myself a significant amount of time. With the previous traditional process, I needed to constantly check in and make updates, often taking up to a couple of hours a day. For example, I had to check for applications, follow up, as well as manage a hefty two-step application process.
Now as the leads come in, the email response and qualification video are both automated. All that additional work is
eliminated
.
2. Lead Quality - Already this process has handed me a couple stellar candidates on a silver platter. In the same way that downloading a certain offer might make someone a sales qualified lead, I created a follow-up that qualifies the most dedicated people. Even better, I also get to know every candidate a bit better to help me identify if they are a good fit.
Next up, I'm going to advertise our job landing page using Twitter's Promoted Tweets platform to people who are tweeting things like "I need job" or "looking for a job" and hashtag #HWPO etc. I also plan to advertise on Facebook to people who have read books like The 7 Habits of Highly Effective People. That's my target persona, now I just need to continue my new automated process!


How do you find the right employees? Do you have a simply process or were you finding it time consuming as well? Looking for marketers?
Here's a tip -- check out inbound.org to post your jobs for free and find top marketing talent.
photo credit: Flazingo.com