If HubSpot hadn't tricked my brain into thinking learning was fun, I would've quit long ago.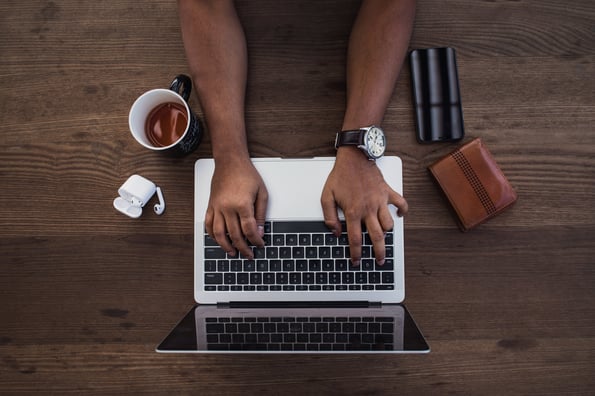 Okay, maybe that's not 100% true. But you get the point. Learning can be challenging—at least it was for me.
The thing is, college degrees and certificates aren't for everyone. And that's okay. There are so many ways to learn and teach others.
In fact, learning is what it takes to be successful using "the Formula One of Marketing Automation platforms" — aka: HubSpot. Fortunately, the HubSpot Community has figured out a way to make learning almost as much fun as driving fast with the top down — by helping other HubSpot users.
What Is the HubSpot Community?
If you use HubSpot and haven't heard of the HubSpot Community, you're in for a treat. Imagine an online community where over 50,000 HubSpot users globally collaborate to ask and answer tough questions about their favorite marketing, sales, and service automation platform—HubSpot.
The great thing about this online community is that all HubSpot users are welcome to join the conversation—customers, partners, users, and HubSpot employees.
"The Community is a fantastic way for HubSpot users to learn together and grow together—we stress the importance of collaborative learning here on the HubSpot Academy team."

—Abigael Donahue, HubSpot Academy
We're talking HubSpot Product team members—the folks who build HubSpot; HubSpot Academy team members—the folks who teach HubSpot; HubSpot Agency Partners—the folks who offer HubSpot services; former HubSpot employees; independent HubSpot Consultants; HubSpot Certified Designers; HubSpot Connect Integration Partners; HubSpot Support Specialists; HubSpot Community Managers; and everything in between. You name em—they're all there answering questions on everything HubSpot and more.
And then there's me: a HubSpot influencer.
Who Are HubSpot Influencers?
Among this collection of people in the Community, there are those who stand out for a variety of reasons. Some for having achieved notable milestones (e.g., Top Solution Authors who've published the greatest number of HubSpot solutions). Others for being helpful by publishing comprehensive answers to HubSpot questions. And finally, those who are just scary HubSpot smart about HubSpot technical topics—Salesforce integration, HubSpot development, HubSpot marketing tech, etc. I refer to these people as "HubSpot influencers." They can also be known as "HubSpot Community Champions." No matter what you call them, one thing's for sure: They're using their knowledge and expertise to help others grow better together.
Even though many of these influencers don't actually work for HubSpot, all of them contribute to making HubSpot a better platform. You can usually find them each day by searching the Community, reading the Recent Solutions, or viewing the Top Solution Authors Leaderboard.
Why Become a HubSpot Influencer?
Working in a field many people don't understand can be challenging at times. Marketing technology, or "martech," is one such field.
I mean, there's a good amount of business people who have heard of landing pages, lead capture forms, and email marketing. But few outside of the marketing department give martech much thought beyond that. The HubSpot Community is the oasis in that desert of misunderstanding. It allows you to find and make real connections with people who already know what HubSpot is—all without leaving your desk.
Becoming a HubSpot influencer? Even better.
During my first year as a HubSpot influencer, I met scores of new HubSpot clients, received double the number of invitations for new HubSpot work, and was ultimately invited to attend INBOUND (free). I live in Florida, and (like Dharmesh Shah) I'm an introvert, so I didn't go. But hey, it was nice to be invited.
Looking to share your own expertise in one of the largest marketing communities? Check out my five tips below on how you too can be a HubSpot influencer.
5 Steps to Becoming a HubSpot Influencer
1. Use HubSpot to communicate with and track subscribers and leads.
You may have heard someone at HubSpot use the casual phrase, "We eat our own dog food." This old adage perfectly sums up the practice of using one's own products and services internally.
Using the tools you intend to support increases your credibility as a service provider.
Here are a few of my favorites (along with some quick links for you to access them right in your HubSpot account):
2. Share freely with no expectation of anything in return.
Answering questions in the HubSpot Community helps deepen your understanding of the platform. Ultimately, you'll become better at serving your existing HubSpot clients.
Also, writing Community posts isn't all that time consuming — so you can probably whip one or two out before breakfast. And, Community posts are read by MANY more readers than commenters.
3. Establish your digital presence on either a website, an appropriate social platform, or both.
Some say, "Success is being prepared for opportunity before it arrives on your doorstep." Just because you're sharing freely with no expectation of anything in return doesn't mean you shouldn't be prepared.
You'll want to have a place where prospective clients can contact you outside of the HubSpot Community.
4. Share often and with focus.
Sharing posts multiple times daily is best. However, you'll want to set a pace that works for you.
Leading HubSpot Solution Authors (aka "Top Contributors") generally share every day (Monday through Friday), but not all. Here are a few HubSpot influencers who don't share every day, but who are influencers nonetheless:
5. Don't be afraid to ask for the "solve."
Just like CTAs and closing deals, you need to ASK for your solution to be accepted.
While most people in the Community are very thankful for help, some don't understand that more than half of all solutions provided there are offered by HubSpot experts who aren't HubSpot employees and who aren't paid to offer their assistance.
Similar to email marketing, you'll want to ask that your solution be accepted even if the solution is compelling and obvious. Doing that one thing will increase the acceptance rate by 20% – 30%.
Final Thoughts
When you write for the HubSpot Community, you build connections with HubSpot users that are based on more than just factual information. On the Community, we strive to help HubSpot users understand how we view HubSpot in context to the full marketing technology stack. The Community gives us a reliable place to do that.
It's a little scary in the beginning, but after the first few questions/answers, you'll feel right at home. And, you and your brand will grow as a result. Guaranteed!
Good luck and see ya there.