Google has dozens upon dozens of valuable tools marketers can use every day. I want to highlight two of them that can help you with your content creation, blogging, and SEO. The other very cool thing about these tools is they can help you determine how well your industry is doing overall.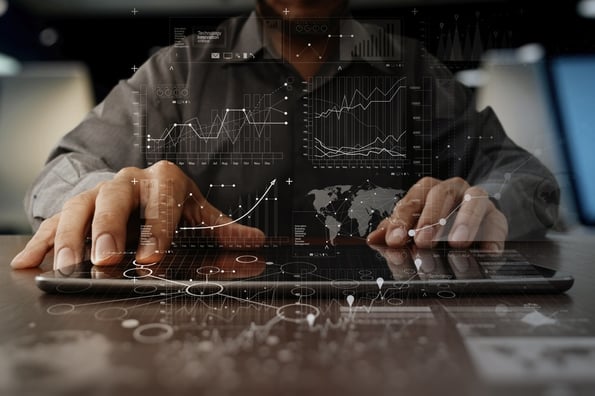 Google Insights
Google Insights enables you to compare search volume patterns across regions, time frames, categories and properties. It will show the regional interest for a given keyword and for other top search terms related to that keyword. This provides marketers with powerful data to make sure the content they're creating, or the keyword they're targeting, is relevant for their region or type of business.
The tool shows you the rising search terms (keywords) related to the keyword you're researching. Marketers can use these rising terms to write new blog articles, optimize their website or make sure their keyword strategy is on the right path. You should be logged into Google when using Insights or Trends so you can see actual numbers and be able to export the data.
Use cases for Google Insights include:
Determine what keywords you should optimize for in the future
Understand what content you need to be creating
Identity where people are searching for a keyword by country or city
Find related content for a keyword
Research how a particular keyword is going to perform in the future
Find what types of businesses are searching for a particular keyword
Look at how much interest a keyword has had since 2004
Analyze how well your industry is performing overall and into the future

Google Trends
Google Trends is a simplified version of Insights, but still gives marketers good information. Especially what content they should create in order to get some immediate traffic from a keyword. Google Trends identifies current "hot searches" in your particular country. Marketers can write a blog article or create a press release using one of the "hot search" terms to get an immediate boost in traffic to their site. However, some of the traffic might not be the best fit for your business if you use a "hot" keyword.
When you enter a keyword into Trends you see a graph similar to Insights, but it doesn't give the level of detail like Insights. It does include data on when that term was referenced in the news, which can help you create better press releases and find content you might want to critique on your blog. You want to focus on keywords in your press release that are trending up. It also breaks down the keyword data by language and the most popular cities searching for that keyword.
Have you used Google Insights or Trends before? What are some of your use cases?