As a customer-first company, you need to meet your audience where they are. With over 2 billion monthly active users, there's a high chance your audience is using Facebook Messenger.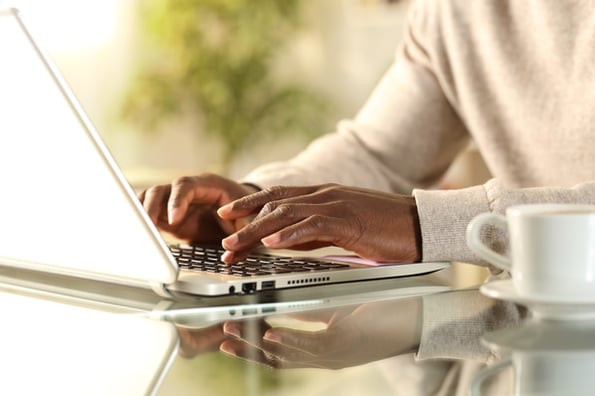 Facebook Messenger can help your business connect with leads, prospects, and customers in a proactive and personal way. If you've never used Facebook Messenger for your business before or you're looking for a concrete Messenger strategy, you've come to the right place.

Let's go over the four crucial steps of devising and implementing a Facebook messenger marketing strategy.
Facebook Messenger Marketing Strategy
1. Identify your purpose.
2. Train your team.
3. Promote your platform.
4. Refine your strategy.
5. Integrate with your help desk strategy.
1. Identify your purpose.
What purpose will Facebook Messenger serve to you and your business? Before you implement Facebook Messenger into your business strategy, think through what questions, requests, and concerns you might encounter through this channel. One of the main reasons your customers or prospects are reaching out to you on Messenger is because they want their answers quickly, so make sure your reps are ready.
Think through common questions people might ask. In what part of the process do customers get frustrated? If you have a support team, what are the most common questions they get asked? If you have a knowledge base , what are the most common articles folks look up? If you can't answer any of these questions comfortably, put some of your most veteran employees on Messenger duty — the folks who really know your business. Once they've been on Messenger for a few weeks, they'll be able to tell you common questions and trends so that your other reps feel confident staffing Facebook Messenger.
2. Train your team.
Make sure each team member is comfortable with using Facebook Messenger. Since people use Facebook Messenger for quick service, your reps need to know Facebook and live chat extremely well. Train your team in three major areas: Facebook Messenger etiquette, company expectations, and technology.
There are five etiquette tips you and your team should follow when interacting on Facebook Messenger:
Start with introductions. Always introduce yourself and your job title. This humanizes you to the person on the other end of the conversation. This also gives you the chance to ask the person for their name and email.
Be concise. Take some time to think about what you say before you say it. No one wants to read a slew of 10 individual messages, one after the other. Write everything you want to say in one message as concisely as possible and hit send. If you send broken-up thoughts in multiple messages, the person on the other end might not know when you're done explaining what you need to explain.
Use proper grammar and punctuation. When you're chatting, it's easy to fall into the trap of using shortcuts, such as "lol" or not using proper punctuation. Keep in mind that you're representing your business.
Don't use slang or idioms. Especially if you have a global audience, make sure to use terms that are universally understood. Stay away from jargon to create an inclusive customer culture.
Show empathy. If the person you're chatting with is in a tricky situation, let them know you care! Apologize when you should and work with them to help them resolve their problem.
Along with Facebook Messenger etiquette, make sure you and your reps are aligned in terms of expectations. For instance, talk to your team about how long of a wait time is acceptable for those who message you—schedule who's staffing Messenger at what times. Determine what reps should do when they don't know the answer. Implement systems so that your representatives know how to exceed expectations.
And finally, make sure your reps know how to use the software and applications. Whether they are using Facebook, HubSpot, or another platform, they need to be well-versed in the technology to give your users the best possible experience.
3. Promote your new platform.
The next step in making sure you're getting the most out of your Facebook Messenger strategy is promotion.
Make sure the people who interact with your brand know your business is using a new method of communication to help your customers quickly and personally. Advertise your new medium by commenting on posts with your Messenger link, which generally looks like 'm.me/business name.' You can also choose to install the Messenger on-site plugin. If you're taking the time to implement a Facebook Messenger strategy, take the time to share your plans.
4. Refine your strategy.
Finally, it's time to refine your strategy.
After you've been using Facebook Messenger for a few weeks, think through what's going well and what can be improved.
If you're not generating the results you had hoped for, consider solving for a different stage in the buyer's journey. Pull a few transcripts and analyze what's being asked. Is the customer or prospect's goal being addressed? If everything seems to be working smoothly, consider adding a chatbot.
5. Integrate with your help desk strategy.
Now that we've gone through the four steps to building an effective Facebook Messenger marketing strategy, let's cover one more thing: integrating Facebook Messenger into your help desk tech stack.
In brief, your help desk stack is the tools you use to execute and perfect your customer support plan. So, while your customer support strategy involves the methods you undertake to solve customer issues, your help desk is where you streamline those issues within a single tech service to make your job easier.
At HubSpot, we don't have a specific help desk functionality, but our customers can utilize the Service Hub to support their individualized strategy. The Service Hub can be used to integrate your preferred tools and organize, manage, and respond to customer questions as they arise.
If you're already a HubSpot user, you can easily merge your Facebook Messenger with Service Hub's 'Conversations' tool. Rather than having multiple support platforms, Conversations allows you to centralize them. If you want to take this leap, here is a helpful article about how to integrate your Facebook Messenger channel with HubSpot Service Hub Conversations inbox.
Once you complete all the steps, tickets between you and your customers on Facebook Messenger will show up in your Service Hub.
You should be marketing with Facebook Messenger.
All in all, having multiple different platforms you use to market yourself and your business is extremely important. Facebook Messenger should be one of the tools you use, as it will help you connect with leads in a more personalized manner.
If you choose to integrate your Messenger inbox with HubSpot Service Hub Conversations tool, you're getting the best of both worlds: marketing yourself to your target audience, and seamlessly solving customer support issues.