Take a moment to think about your company. What sets it apart? This could be your purpose, your mission, or your vision. Or maybe it's your product or service.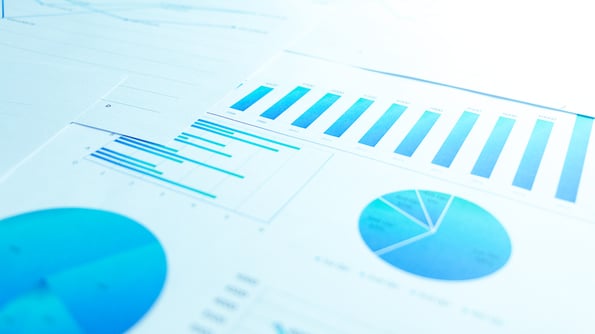 Now take a moment think about your data. What types of information do you and your team need in order to continue to execute your initiatives well?
Your data is as unique as your business. As a result, the story you need your data to tell won't always fit into traditional marketing, sales, or services reporting best practices.
The ability to create custom reports means that you have the flexibility to leverage all your data — and the insights you gain from it — when you need that information most.
By creating custom reports, you can dig into high-level trends from different angles while simultaneously monitoring granular changes to the metrics that matter to you and your team. Having all that data easily accessible and localized in one place ensures you and your team are always on the same page.
The power of reporting is its ability to show you what's working and what's not. As a result, you can recognize areas where you can optimize and improve. Custom reporting means that you can quickly and effectively highlight and dig into the types of information you need in order to succeed.
That said, reporting can be difficult. You might have a lot of data to sift through, or you might not have enough data to answer your question. There are time frames to consider. Charts and tables to sort through. And that's before you even get to the plethora of levers and customizations that you have at your disposal.
It can be a lot to take in.
So what do you do?
Take the new Creating Custom Reports in HubSpot course!
In this course, you'll uncover a few main areas of custom reporting in HubSpot. You'll explore the different levers you'll find in your report builder, the types of reports you can create, and how to manage each report you create.
This course is meant for anyone interested in learning more about customizing reports to track the metrics that matter most. Along the way, you'll see examples that span marketing, sales, and services best practices.
And the conversation doesn't need to stop there.
At the end of the course, you'll notice a survey. Building Custom Reports in HubSpot is the first reporting course we've ever hosted in the HubSpot Academy Learning Center, and we want to know what you think!
What areas did you like? What do you wish you had seen more of? Do you want more quizzes, practical exercises, worksheets? Shorter videos, longer videos, or more examples? Did you like the course just the way it is?
We want to hear from you.
The HubSpot Academy team is dedicated to inspiring and empowering every HubSpot user on all aspects of the HubSpot platform. When it comes to reporting, this is the first of many exciting projects to come. Stay tuned.
Want to connect with others on HubSpot tips, tricks, and updates? Head over to the HubSpot Community to join a conversation or start one of your own.