"If you ain't first, you're last." — Ricky Bobby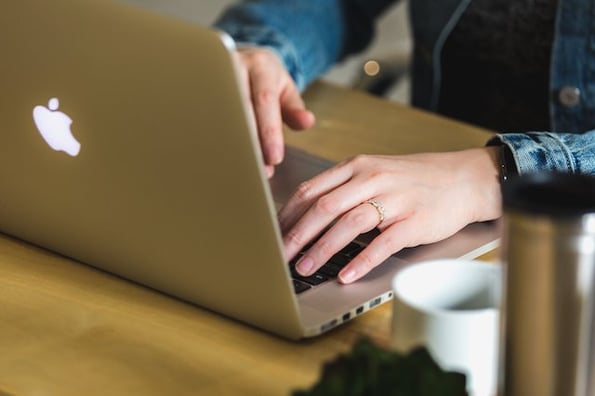 When it comes to streamlining sales and marketing processes, speed is everything. With so many great tools in the marketplace, it's important that you find the software that integrates with your CRM and existing tech stack.
That's why PandaDoc and HubSpot partnered up to help you build stunning proposals, quotes, and contracts without ever leaving your HubSpot CRM. Plus, simple online payments and e-signatures with PandaDoc and HubSpot can streamline your sales process as fast as a NASCAR pit stop.
To really shake and bake, you've gotta learn about all the features and benefits from the ultimate integration that allows you to generate and customize new documents in minutes.
So if you were born to perform, go ahead and start your engines because we're heading for the finish line of CRM integrations and sales documents.
Check out this quick video on Sprocket Talk to learn about best practices, uses cases, and tips for streamlining your digital document process with the PandaDoc and HubSpot integration:
On Your Mark, Get Set, Go!
Fun fact: PandaDoc users create documents six to seven times faster than teams without PandaDoc, and they do it all without leaving their HubSpot CRM.
We weren't kidding about saving time when creating stunning proposals, quotes, and contracts with PandaDoc and HubSpot. Whether it's with pre-built templates, content from marketing, and/or customer data from their CRM, our customers cut their teams' proposal creation time by an average of 65%.
The best part? You can send numerous sales documents from a single template. (We'll provide as many templates as you need, too.)
Marketing managers, you ready for this?
If sales enablement has a need for speed, look no further when creating templates in a beautiful, simple drag-and-drop editor with PandaDoc and HubSpot. Store your standardized templates in an easy-to-organize content library. After that, create a feedback loop with content usage reporting built into our software. Find out which templates are working the best so you can optimize your catalog and remove the underperforming ones.
With all these templates, your souped-up sales team is already revving its engines.
If Your Proposals Aren't Automated, Do They Even Count?
Now that you're using some handy-dandy templates for your doc creation, it's critical to keep your momentum going to make it safely into your first hairpin turn: document personalization.
Say it with us: "No more manual proposals!"
Tailoring your documents for a client will not (and should not) require any manual work because the PandaDoc and HubSpot automation feature is about to become your new best friend.
The content from both standard and custom HubSpot fields can be added automatically when you're using the PandaDoc and HubSpot integration. The list of document recipients is also autofilled from the deal record.
Take a look at the above screenshot to see a sample of some available tokens that will autofill into your sales documents with CRM data, including customer name, address, organization, phone number, and any other deal or customer data.
Just to make things even zippier, when you create a custom quote with PandaDoc and HubSpot, all of the deal products will appear in the editable pricing table, including price, quantity, and discounts.
Imagine all that sweet, sweet time you're saving by automating the proposal and the quote! Customers are now able to choose the right option and price for their needs.
Drop the Hammer With Tracking
Can you see the finish line yet? Maybe it's time to shift gears.
PandaDoc and HubSpot will soon have you feeling like Dale Earnhardt at the Daytona 500 with your document process.
For a customer, how a deal ends is just as important as how it starts. That's why this integration offers live document status updates in your email inbox, in a HubSpot sales record, or even on the HubSpot activity timeline.
This level of insight tells you who has viewed your doc, how long they looked at it, and which specific pages they spent time on. With PandaDoc's document analytics feature, you'll be better prepared to handle questions and keep the deal moving forward.
Knowing that thousands of sales are stalled every month due to unread emails, rest assured that with PandaDoc and HubSpot, everyone involved with the document will receive an instant notification so nothing falls through the cracks.
With this level of visibility, you'll know precisely how close every deal is to closing without having to bother your individual sales reps or the potential client.
There's No Such Thing as a Deal That Closed Too quickly
Because PandaDoc is seamlessly integrated with HubSpot, you can remove any additional software you were using to automate your document creation, editing, sending, tracking, and signing — processes that can be manual and time-consuming. Substituting word processors, email platforms, and invoicing software with PandaDoc and HubSpot gives your team the ability to send and track documents with delightful e-signature and online payment tools as well.
They say time is money and that winners take all.
If that's the case, take a look at these stats and wave your checkered flag. PandaDoc customers save an average of 12 hours per week, spending 65% less time creating docs, which has translated into a 28% increase in close rates and an 18% increase in the average sale price. Delight your customers with sales software that saves you time and earns you more money..
For all the PandaDoc users out there, click here to learn about how you can build and edit documents with auto-populated data — all from within the HubSpot interface you're familiar with.
If you're a HubSpot user and you want to learn more about the PandaDoc integration, check out the ecosystem page to see why there are already 14,000 businesses using PandaDoc today.