Pop-up forms - while they may be considered an annoyance or distraction to user experience by some, research has shown that they can be an effective way to engage with potential customers.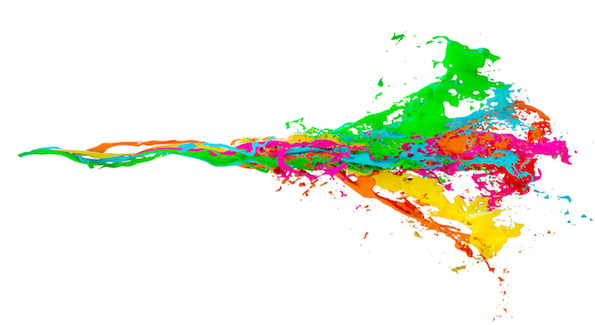 One comprehensive analysis of pop-up forms illustrates how they can result in a greater number of site conversions compared to traditional forms. When thoughtfully created, pop-up forms can serve as a valuable addition to your marketing efforts. Take a look at some of the ways you can create impactful pop-up forms with HubSpot.
Type
The first step in the creation of an effective pop-up form is deciding where the pop-up form should, well, pop up. Location contributes to a visitor's experience on your site, so choosing an appropriate pop-up form type helps to nurture a positive user experience.
HubSpot provides four options for the location of a pop-up form: a pop-up box, dropdown banner, slide-in box left or slide-in box right. Take into account the type of page the pop-up form is being displayed on - is it a blog post or article that is content-rich? If so, a slide-in form type is effective in grabbing the visitor's attention, but not distracting from the text. A pop-up box may be better suited for a homepage to present the visitor with a value offer right away.
Call Out
Determine the purpose of your pop-up form and what value you can provide visitors. HubSpot provides the option to include an image in the pop-out. Use this to capture a visitor's attention even more, but make sure it's high quality and relates to the offer being promoted. Here are a few other key elements to be mindful of:
Keep it relevant
Does this offer apply to the visitor? How does it bring value to them? Reflect on why visitor's might come to your site and what you can provide to fulfill a need they have. Use this to create a focused, impactful offer that captures a visitor's interest.
Use actionable language
As the purpose of the pop-up form is to get visitors to convert, encourage them to do so by using clear, incentivizing language. Consider using inclusive phrases such as "Join us" or "Keep in touch with us" to make the message more personal.
Make it specific
To grab (and keep) your visitor's attention, ensure that the pop-up form only highlights one offer. Valuable offer examples might include a blog subscription, mailing list subscription, downloadable content, order discount or giveaway.
Form
Three words: keep it simple.
One of the reasons why pop-up forms can be so effective is that it allows visitors to convert on a site quickly and easily. If prompted to fill out a lengthy form, visitors will likely dismiss the offer.
HubSpot requires that an email address field be included so that the visitor can either be mapped to an existing contact record, or create a new one. First Name and Last Name fields are also suggested to gather basic information about the visitor. Use one additional personalized question that relates to the offer if deemed necessary.
Choose to set a Lifecycle Stage for any visitors that submit the form as well. While Lead is the recommended option, select a stage that fits your business.
Thank You
Choose to display a simple in-line thank you message after a form submission, or add a call-to-action that directs the visitor to another page.
Take into consideration the offer being provided. If the pop-up form encourages visitors to subscribe to a company blog, provide a CTA post-form submission that links to the blog's most popular posts. Link directly to a file download if presenting visitor's with a content offer.
Follow Up
Choose to automatically send a follow-up email to a visitor after they convert on your pop-up form. This is helpful if you're providing visitors with a downloadable content offer, or confirming an email subscription. You can create the email directly from the pop-up form editor.
Looking for more customization? Use a workflow to send the follow-up email instead with the enrollment triggers Form submission > [Name of pop-up form] > Contact has submitted form to instantly enroll contacts who converted.
Options
Configure the details of the pop-up form in the Options tab. Aside from selecting what pages it should appear on, choose when the pop-up should occur on the page.
50% page scroll
Displaying when the visitor scrolls down half of (or 50%) of the page, this type of pop-up works well with a slide-in type form. Consider using this option on a blog post or article that offers the visitor an opportunity to subscribe if they'd like to stay updated on new content.
Exit intent
The pop-up occurs as the visitor is about to leave the page. This is especially impactful when used with a pop-up box type which appears in the middle of the screen. Grab a visitor's attention and highlight a value offer before they exit the site - this might just entice them to stay.
After elapsed time (seconds)
Choose the number of seconds the pop-up form should appear after. A longer amount of time, such as 20-30 seconds, can identify engaged visitors who are already interested in the site content. Target them with a pop-up that displays the added value they can earn from converting.
Keep these recommendations in mind when creating your next pop-up form to capture the attention of your site visitors and convert them into engaged contacts.
Want to connect with others on HubSpot tips, tricks, and updates? Head over to the HubSpot Community to join a conversation or start one of your own.