"Data is the new oil." - Clive Humby, Chief Data Scientist, Starcount.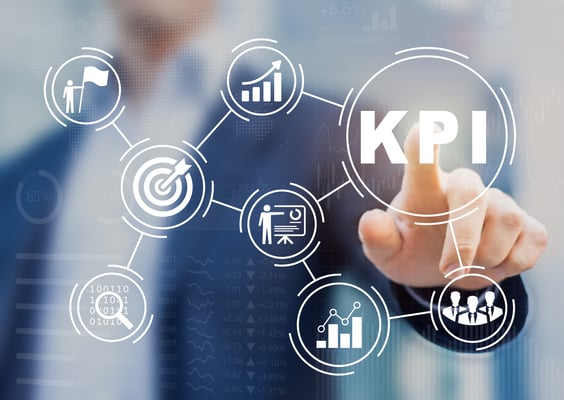 If you're reading this article, you're probably helping a HubSpot client implement the HubSpot CRM or Sales Hub. As exciting as this powerful new system can be, keeping track of all the variables in the CRM migration process can feel intimidating. This article will guide you through overarching best practices for a successful data migration from an outside CRM into HubSpot.
Why Is a Data Migration Necessary?
Sales professionals work tirelessly to win over their prospects. They're constantly adapting to their prospects' needs. Their managers want them to thrive within the CRM they're using. Without past data in the CRM, sales teams would be unable to learn from past experience. Organized data enables teams to report on effective sales strategies, avoid unnecessary effort, and improve sales velocity.
If you're an agency partner looking to cross the bridge from marketing to sales consulting, the prospect of overseeing a CRM data migration for the first time may seem overwhelming.
Fear not! This article will give you an overview of what the process entails, best practices, and some peace of mind.
HubSpot's Sales Hub Enterprise, powered by CRM data, helps empower sales teams with potent insights and tools:
Reporting dashboards, goals, deal pipelines, calculated fields, and predictive lead scoring will help cull your client's data to identify the best leads.
Sales enablement tools for email tracking, call transcription and reporting, inbox management, and task organization will help your client's team immediately reach out to existing qualified leads without sacrificing personalization.
Sales automation and playbooks will help avoid frustrating administrative work and keep track of successful past sales strategies for the future.
Check out the full list of tools here. All of them allow you to translate client data into a successful sales process.
Enriching the HubSpot CRM with past data will set sales teams up for lasting success. Let's dive into how to do it.
Preparing for Migration: Best Practices
While "fake it till you make it" may be good inspirational advice, migrations demand caution. You are much better off planning the migration before jumping into it.
The following checklist will set you up for a successful migration experience:
Clearly document your client's needs and outline responsibilities with your primary point of contact in the company. Every expectation should be written down and agreed to by both parties. Include this in your statement of work.
Do your due diligence and uncover exactly what kind of data the client seeks to migrate in terms of objects, properties, etc. You should assume that they do want to preserve associations between records. Details matter a lot when it comes to data migrations.
Be transparent and up front about the total cost and deliverables of your service. Provide estimates for additional services, such as data cleaning. Describe how much support the client can expect from you. Having said all this, don't nickel-and-dime your clients and give them the benefit of the doubt whenever possible.
Be transparent about how much custom work will be required. Clearly indicate what cannot be migrated and show them examples of how the HubSpot API can help.
Make sure you understand exactly what the client's timeline is, what cadence of communication they need, and confirm that you have the resources to support them.
Make sure you understand exactly how the client wants the migrated data to "look" in HubSpot. For instance, if a client wants their quotes from another CRM to be brought into HubSpot, they may want them to be in a separate deal pipeline or as a card on a contact record using the CRM Extensions API.
Data Cleanup: Before and After the Migration
As the famous saying goes, "Garbage in, garbage out." Migrating inaccurate or unnecessary data can create confusion in a CRM.
The following pre-migration checklist will help you avoid an incomplete or unsuccessful migration:
Work with the client to construct a detailed plan of what records need to be deleted or de-duplicated. Be very clear about the time and cost of this process. Update them regularly, via phone and/or email, about progress and any questions you might have.

Do not bulk delete anything without creating a backup and double-checking the list of deletions with the client.
You should assume you're in charge of this. Obtain any permissions necessary to export from the client's external CRM and give them a chance to review the exported data to check for errors.
Confirm all the engagements (emails, calls, notes, etc.) the client wants imported into HubSpot and confirm that the data is indeed exportable from the old CRM. Allow the client to review the import and ask questions about it. Be prepared for additional engagements that may have been missed before and be as accommodating as possible.
After the Migration
After you're done with the initial migration, you're still not finished with the process. Next, it's time to audit your work and make sure that nothing was missed. Given the size and complexity of this task, we've created a special free lesson on HubSpot Academy to guide you through the auditing process.
You can take that free lesson here (Note: this lesson is only available to HubSpot Agency Partners):
If you're just looking for a summary of the lesson, you can audit your migration in three steps:
Double-check objects, records, associations, and properties to ensure that no data was missed during the migration or integration. Both the partner and client should do this.
Analyze key reports and lists from the client's previous CRM to make sure they can be recreated (or improved) in HubSpot.
Perform a "delta migration" to transfer any newly modified data that may have been left out of the initial migration or integration.
And that's it! Following these recommendations will empower you to deliver an even better experience to your clients. Feel free to reach out directly to me (ashah@hubspot.com) with questions, comments, or any other feedback.
Want to connect with others on HubSpot tips, tricks, and updates? Head over to the HubSpot Community to join a conversation or start one of your own.