May has been a big month for partnerships here at HubSpot. From our 11 new technology integrations to our $3 million Agency Growth Fund (announced during our Partner Day Open House), we've announced enhancements and programs that signal just how important partners are in providing a great customer experience.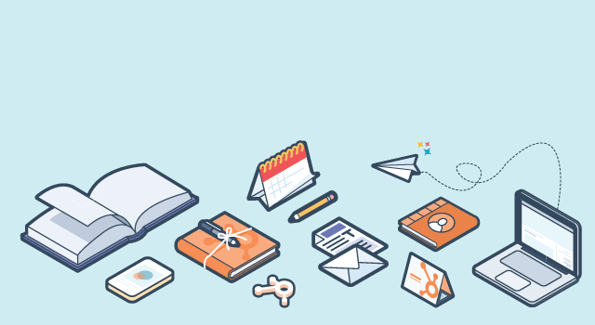 Today is yet another example of our commitment to our customers' integrations as we announced that HubSpot and Salesforce have renewed our partnership through 2020.
So, what does this mean, and why is it important for you?
First and foremost, Salesforce is the CRM solution that nearly 20% of HubSpot's 15,000 marketing customers rely on to run their sales operations. Thousands more Sidekick customers integrate with the Salesforce Platform to provide updates when leads are assigned or to track and send notifications opens for emails sent from within Salesforce.
Both HubSpot and Salesforce know how heavily your company depends on a strong link between your sales and marketing systems. We're thrilled that we could come together to solve for that critical customer need and provide you with an integration that will work seamlessly for years to come.
We especially want to say thank you to our amazing customers for helping make this happen. With more than 500 5-star reviews on the AppExchange we know you value this integration and it is crucial to your satisfaction with HubSpot. With that kind of backing it was a no brainer to keep it rock solid.
As this is a big update we imagine many of you will have questions. Here are a few answers that should provide a bit more color around this announcement:
Is this partnership for existing and new customers of both respective platforms?
Yes, this partnership applies for all customers, current and future, including those who haven't yet implemented either of the products. It's a future-thinking agreement, for sure.
Choosing your marketing and sales platform is a significant strategic and financial decision. We think it's essential that software companies work together to make those decisions easier for customers. Delivering a strong integration for our customers was a top priority for both HubSpot and Salesforce in renewing our partnership.
I'm a HubSpot customer, but haven't implemented a CRM product yet. Does this mean that I have to use HubSpot CRM or Salesforce.com's CRM product?
No. We want customers to have the autonomy to choose the CRM solution that meets their organization's unique needs. HubSpot CRM and Salesforce.com's CRM, Sales Cloud, are two CRM options that provide two unique options for the marketplace.
Is the HubSpot marketing platform built on the Salesforce1 Platform?
No. Our partnership pertains to the integration between the HubSpot Marketing Platform and Salesforce CRM which allows our customers to use both platforms seamlessly.
Does this partnership news mean I have to do anything?
In a word, no. This news doesn't require any changes on your end. But, while we have you thinking about it, you may want to take a moment to make sure your Salesforce integration is up to date.
Once again, we're thrilled to continue our strong partnership and integration with Salesforce. We look forward to bringing you many more years of sales and marketing alignment and a better customer experience for all.
To read our CEO Brian Halligan's blog on the HubSpot-Salesforce partnership, visit our Marketing blog.