Here at HubSpot, we love our customers. And people have fallen in love with our CRM. We've seen a steady stream of product updates and enhancements, most of which are driven by users posting on the HubSpot Community and ideas forum. While we HubSpotters hear rumors and musings about where our products are headed, we're mostly consumers of HubSpot's product updates, just like our users.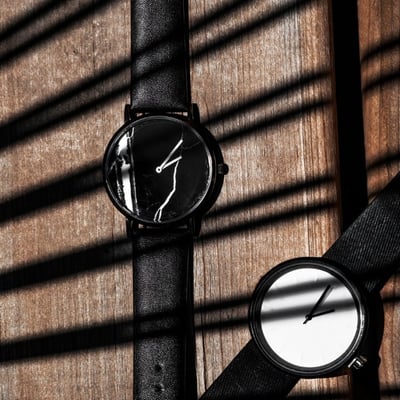 For a long time, the HubSpot community has been looking for automation that's specific to HubSpot deals. On that same vein, the HubSpot technical services team (my team!) has been thinking about how we can use deal-specific features in our process. And we developed a streamlined, efficient method of delivering website and blog migrations to customers using automated tasks on deals.
But first, some backstory about how my team uses HubSpot:
Before Deal Automation
The HubSpot technical services team performs website or blog migrations for our customers—a process where HubSpot rebuilds a customer's website or blog on the HubSpot CMS. Our team uses Sales Hub Professional to manage our customer-facing communications, and we track the progress of our migration projects using the deals pipeline tool.
Recently, as our team has expanded globally, we've begun assigning migration projects to a website technical consultant (WTC). The WTC's mission as the project's "tech services owner" is to serve as a single point of contact for a customer's migration, from the initial purchase to the connection of their website or blog URL to HubSpot (also known as "going live"). We inform them about what to expect with their migration, perform design edits if something was migrated improperly, and assist with making the necessary DNS changes.
One of the core targets in our role is to make sure our customers are going live with their HubSpot website or blog in as little time as possible. Since we don't have a tool to automatically check if a customer has taken their site live, this part of our daily flow has been a heavily manual process. For every deal (migration project) that has been delivered to the customer, the WTC needs to regularly check to see if the website or blog URL on that deal has been connected to HubSpot, and make sure their website domain (or previous blog URL) is forwarding to the new address on HubSpot.

If these things aren't set up properly, a number of email templates are available for use in reaching out to the customer depending on context (how long since we delivered their migration to them, how communicative the customer has been through the process, etc.).
This approach may sound somewhat workable, but when you stop to think about how much scrolling, thinking, and clicking is involved—before you've even figured out if the customer has attempted go live yet—it's actually a grueling process.
You might be thinking, "But you can already use automation to manage your deal pipelines…what's the problem?" While I won't get into the nitty gritty with the technical limitations, the only deal automation available was via a contact workflow, and that just didn't cut it. And so we waited, ever so patiently, for deal-based automation to become a HubSpot reality.
After Deal Automation
When HubSpot announced automated tasks on deal stages, our problem was solved. A series of tasks (each with unique due dates, set relative to when the deal entered the new stage) could now get created when a deal was moved to the delivery stage. The tasks are full of quick links to completely assess go-live status, using deal tokens to build the links. By our estimate, managing these tasks via the task queues tool accelerated our go-live nurturing speed by 500%.
We've also started using deal automation on the front end of our migrations projects, creating tasks with all the migration kick-off items that we need to perform. Again: deal automation + task queues = time saved.
Applying automation to how we approach the most repetitive, mundane parts of our job has been a true game changer. We can quickly and efficiently tick off the tasks necessary to ensure a smooth migration experience, and it's even a bit of fun crushing our task queues every day— just one dopamine hit after another.
On my team, we've been able to use the deal object to help us delight our customers through website and blog migrations. I often wonder how many other businesses are taking an innovative approach to using HubSpot CRM deal pipelines, such as:
Legal teams that want a high-level view of all their clients' cases.
Construction firms with a specific set of tasks that need to be completed during each phase of a project.
What's Next?
At your company, you may see a similar value using HubSpot CRM deals, even if you're not on the sales team. If you're already flexing HubSpot deals outside of sales, share your story with us.
While deal automation is currently live for all Sales Hub Professional users, I think HubSpot has only scratched the surface with this. If we can do deal automation, deal-centric workflows must be just around the corner. And with HubSpot planning to apply machine learning to the CRM, there's a world of possibility for HubSpot to empower businesses to #GrowBetter.
So, like any other group of enthusiastic HubSpot users, the rest of my team and I are on the edge of our seats wondering, "What's next?"