As a HubSpot user, you want to work as efficiently and effectively as possible.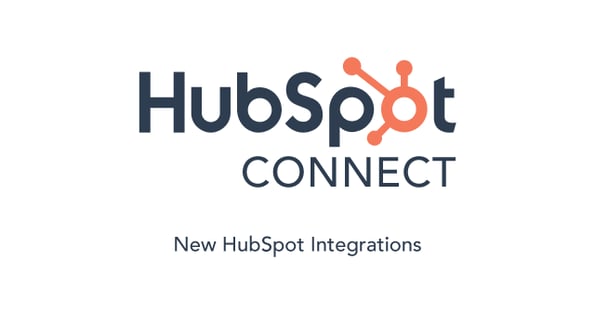 The HubSpot Connect program helps you do just that by bringing new companies into the platform to deliver helpful solutions to you, our customers.
We're building an ecosystem of product integrations that helps our users expand and improve their marketing and sales capabilities — all while using HubSpot.
Each month, we showcase several of our newest product integrations and beta integrators to let you know how that ecosystem is growing.
Maybe you're already using one of these technologies and you're excited to learn about how it now integrates with HubSpot, or maybe you're in the market for a new tool to increase your team's productivity.
The HubSpot Connect program is growing rapidly. You can find all of our integration partners here. For now, let's get into some of the newest beta integrators and certified partners in the HubSpot ecosystem.
New Product Integrations in Beta
These technologies are currently in our beta program, which means our users are still testing the integrations they've built. These products need your help to get HubSpot's official stamp of approval before becoming a certified Connect partner.
If you're a user of both HubSpot and one of these technologies, enable the integration in your HubSpot account to be one of the first to check it out.
Kissmetrics — For the data-driven email marketer.
Use behavioral analytics to complete the customer picture. Enrich any customer profile in Hubspot with behavioral data from Kissmetrics. You can also pull in important properties from Hubspot to drive conversion analytics in Kissmetrics.

Sendergen — For the business professional.
Connect your corporate email signature to HubSpot. Define segments in HubSpot and have content and banners automatically targeted within signatures across email clients. Trigger updates to campaigns, automatically capture leads in HubSpot, and easily embed content banners within HubSpot email templates.

Maroon — For the data analyst.
See Maroon's ability to discover deep buyer context and garner insights via this predictive analytics integration with HubSpot.
Traaqr — For the sales rep.
Automatically connect users' complete online history with how they arrived at your site and make all of that information available right from their contact record.
Rambl — For the sales manager and their team.
Whether your team makes calls from a desk or on-the-go, Rambl keeps deals moving forward by capturing notes and follow-ups while they talk, then easily logging call details to HubSpot.

New Certified Integration Partners
The Connect program is excited to announce that these four companies have acquired enough integration users to become Certified Connect partners.
That means customers are loving the ways our software works together — and we're always looking to add value for each and every HubSpot user.
Belch.io — For the content marketer.
Use this standalone template builder that allows creatives, marketers, and developers to build custom HubSpot email and landing page templates from scratch — and publish them directly to any HubSpot account you have access to.
Justuno — For the lead lover.
Increase traffic conversion and lead capture rates with email popups, banners, promotions, and more. Push newly captured lead information into Hubspot lists, forms, and workflows.
Design Wizard — For the content marketer.
Easily create high-quality images for every campaign. Measure, manage, and share all of your high-quality images from right inside HubSpot.
Help Scout — For the sales and support reps.
Inform every interaction with the most recent support communications by adding conversation and satisfaction ratings to a contact's HubSpot timeline. Teams can check the CRM to see that customers are happy, research open issues, and examine negative ratings.
Revoice — For the social media marketer.
Increase reach for your content by creating a new marketing channel on Facebook and manage those Messenger leads on HubSpot. Broadcast messages to your subscribers, chat, record interactions, create segmented lists, and use workflows the same way you do with email.
Atomic AI
— For the content marketer.

Atomic AI standardizes and dissects your historical engagement data to find your unique content recipe to help create high-quality content. Integrating your HubSpot account with Atomic AI to allows you to see critical data patterns in the content you create.

Let us know what you think of these integrations. Know of any other technologies you'd love to integrate with your HubSpot account? Email us at connectmarketing@hubspot.com.