The holidays are a time to step back from work and spend time with friends and family. Here's your chance to quickly review all the HubSpot product updates you might have missed while away.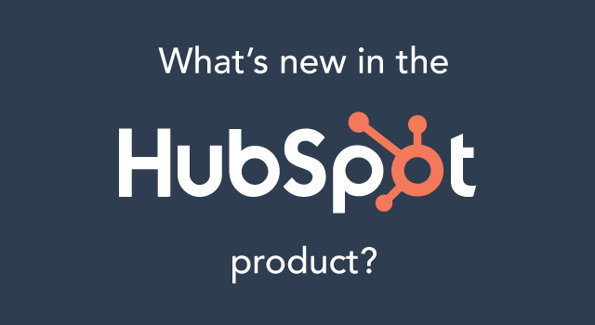 What's New in Marketing Hub?
We're bringing ads into the core Marketing Hub.
In 2019, ads are no longer an optional part of an inbound marketing campaign. Ads are essential to providing your customers with helpful, relevant content at every stage of the buyer's journey. To help you lean into ads, we've moved our ads tools into the core Marketing Hub.
By running your ads in HubSpot, you can easily report on the success of your advertising campaigns by tying your ad spend directly back to your bottom line with true ROI reporting. Best of all, you'll be able to create a consistent narrative for your customers by aligning your ads to the rest of your marketing, all within HubSpot.
Ready to get started?

We're sunsetting the old design manager.
Last year, we launched the new design manager. Built with the CMS Developer in mind, the new design manager is quicker, more flexible, and includes a slew of new features including a new modules framework and site search module. The new module framework in particular lets you take advantage of the hundreds of modules currently listed on our marketplace. These updates continue to allow the ability to edit and use legacy modules in the new design manager, so we've decided to upgrade all users to the new tool permanently on January 30. If you'd like to upgrade on your own beforehand, you can do so by navigating to the design manager, and opting in.
Ready to get started?

We took the guesswork out of creating forms with form templates.
Do you need to create a form for an upcoming webinar, but aren't sure what information you need to collect? Do you want to generate leads off of an ebook content offer, but you want to make sure you're only asking for essential information? Form templates take the guesswork out of generating leads. We've done the research on what information people usually request from site visitors in a number of different scenarios, so you can focus on creating content and nurturing your newly-acquired leads.
Ready to start?

What's New in Sales Hub?
You can now send better emails with recommended send times in sequences.
When engaging with prospects, it's critical that your emails reach that at a time when they're most likely to engage with your email. We've always had recommended send times for one-off emails, and now we've added this feature into sequences, saving you time and increasing your engagement. We've also visually refreshed sequences, making it easier to enroll contacts in sequences in a manner that matches other tools in HubSpot.
Ready to get started?

What's New in Service Hub?
We've added automatic ticket association for tickets created through a workflow.
If you're on a busy service team, you probably create hundreds of tickets on any given day. Creating these tickets through a workflow can save you time, and create a quicker resolution for your customer. But in the past, reps have had to manually associate contacts and companies to tickets after they were created through a workflow. The process was tedious, and tickets could be assigned incorrectly if not handled carefully. With this update, we'll now automatically associate a contact or company (or both) to a ticket created through a workflow, so you can get back to helping your customers.
Ready to get started?

What's New in HubSpot CRM?
Get full control over your data with relational exports in reporting.
We get it — understanding the relationship between your contacts, companies, deals, or tickets, is often all you need to answer your reporting questions and make an informed decision off your data. We also understand that your reporting happens in a number of different places, not only within HubSpot. To help you get the most out of your data, we've launched cross-object exports as well as ticket and activity data exports.
Ready to get started?

Turn cards into contacts with the business card scanner.
How many business cards have you received at a trade show that are collecting dust in a drawer at your desk? Business cards are great in theory, but in practice, you either need to spend hours manually inputting new contacts into your CRM, or find a (potentially expensive) third-party app that integrates with your CRM to upload them. That is, until we added the business card scanner into our free mobile app. Head to your iOS or Android App and click on the Contacts tab. From there, create a contact, select the option to scan a business card, and you're ready to go.
What's New in HubSpot Connect?
Our HubSpot Connect integrations library is constantly growing to meet the unique needs of your business. We've launched a number of new integrations this month, like our integration with Zoom. We've also updated our integration with GoToWebinar to support simulated live webinars.