As a HubSpot user, you want to work as efficiently and effectively as possible.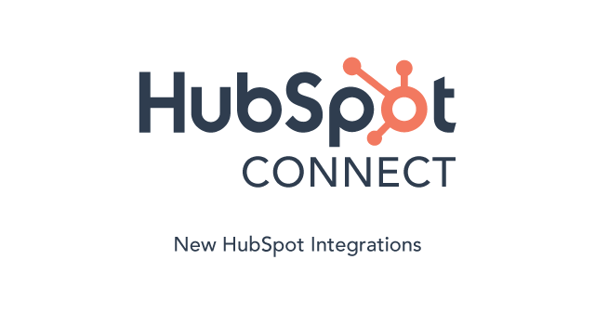 The HubSpot Connect program helps you do just that by bringing new companies into the platform to deliver helpful solutions to you, our customer. We're building an ecosystem of product integrations that help you expand and improve your marketing and sales capabilities — all while using HubSpot.
Each month, we showcase several of our newest product integrations and beta integrators to let you know how that ecosystem is growing.
Maybe you're already using one of these technologies and you're excited to learn about how it now integrates with HubSpot, or maybe you're in the market for a new tool to increase your team's productivity.
The HubSpot Connect program is growing rapidly. You can find all of our integration partners here. For now, let's get into some of the newest beta integrators and certified partners in the HubSpot ecosystem.
New Product Integrations
If you're a user of both HubSpot and one of these technologies, enable the integration in your HubSpot account to check it out.
JustCall (certified) — For the sales rep who calls and texts.
Make, receive, record, and track all your phone calls and text messages right from your Hubspot CRM. Automatically log all your call activities and get access to call recordings and analytics.
Instapage (certified) — For the content marketer without a technical background.
Build and scale personalized, on-brand, mobile-optimized landing pages without a developer. Seamlessly send converted leads directly from your Instapage landing pages into your HubSpot leads database.
Nova — For the time-crunched sales rep.
The AI-powered "what to do" engine for sales teams, Nova enriches Hubspot contacts with external data and identifies prospecting triggers, drafts personalized emails, and facilitates phone dials and social tasks.
GetSiteControl — For the lead generation marketer.
Create custom contact forms for technical support or sales, conduct online surveys, collect email newsletter subscribers, and send all collected data directly to HubSpot.
Zoho Reports — For the data-driven sales team.
Keep track of your key sales performance metrics and optimize your sales execution with over 60+ handpicked reports and dashboards. Create your own reports to track your sales pipeline, visualize sales conversion funnels, measure sales team performance, forecast your sales, and more.
LeadDyno
— For the affiliate marketer.

Launch an affiliate program in minutes. Generate word-of-mouth traffic to your website and manage your affiliates using our HubSpot integration.
PhoneBurner — For the sales rep who's always making calls.
Quickly and easily dial your contacts upwards of 433% faster. Dialing can be done on any phone, and call results are automatically synced back to your Hubspot account.
Let us know what you think of these integrations. Know of any other technologies you'd love to integrate with your HubSpot account? Email us at connectmarketing@hubspot.com.