The HubSpot agency partner directory lists more than 700 marketing agencies and sales consultants who are experts at delivering services on top of the HubSpot tools.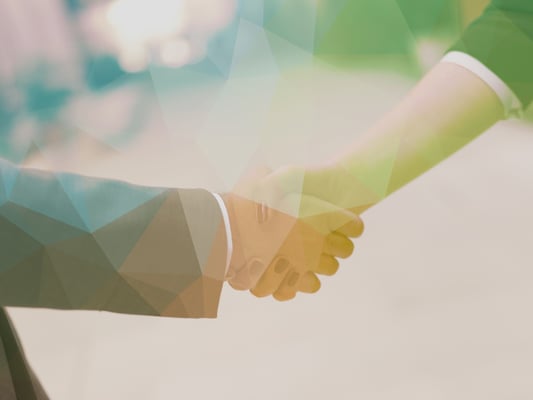 The directory is a tool that's designed to help users like you browse these agencies.
With its recent redesign, the partner directory is now easier to use and easier to search. Hundreds of the most digitally advanced marketing agencies and expert sales consultants are just a few clicks away.
Using new advanced filters, you can narrow down your search to find the perfect service provider based on your needs and goals.
Why Use the Partner Directory?
The HubSpot partner directory is useful if you're looking for help with the HubSpot product, looking for some hands-on help with marketing or sales strategy, don't have time to work on marketing, or when you need some advanced-level advice.
For example, if you were struggling with keeping up on posting to social media, a marketing agency could help by taking over your social posting and optimizing those posts.
There are marketing agencies who are experienced with web design and video, so if you're looking to launch a new site, you can find a partner to help.
There are also sales consultants listed in the directory who can support the HubSpot CRM and the sales tools. They can assist with common sales initiatives, like getting a CRM set up for the first time or improving sales and marketing alignment.
How have other HubSpot customers used the directory? "We were promoting ourselves using traditional advertising, but we were not seeing the return on investment that we wanted. Instead, we went all-in with inbound, HubSpot, and an agency partner. Within 12 months, we saw a 600% increase in leads, 15% more customers, and a 23% gain in revenue," said Hillel Glazer, founder at HeatTrak.
How to Use the Partner Directory
Whether you have specific criteria in mind or are just browsing, the partner directory can help you with your search. By default, the directory lists HubSpot agency partners by their tier status, including third party reviews left by past clients.
To narrow down your search, you can use the filters on the left side of the directory. The available filters are country, state (if you select the United States), industry, and services.
Let's take a look at how to use them.
Country and State
If you're a business owner, there are a few reasons why you might want to narrow down your search by a location.
For example, you may want to work with an agency in your region who speaks your native language. Finding an agency that works close to you is one way to find the right agency. We've also found that when making a large investment, company owners like to meet in person with their agency. Searching by state can help you find local agencies that you can meet face-to-face.
Services
The services filters will come in handy when you're looking to engage an agency for help with a specific part of your marketing or sales strategy. Many agencies provide all of these services, but you can also find agencies who specialize.
The available services to choose from are:
Website Design:

Agencies who provide design help can help you plan and launch your new website.

Content Creation:

If you need help writing your next landing page or blog post, agencies can help either with the actual writing or with a content creation strategy.

Email Marketing:

Agencies can help you with your email marketing or email automation including helping improve open and click through rates, cleaning up your database, or optimizing the design of your emails.

Brand/Social Management:

Get help optimizing your social media campaigns or starting a new social media channel.

Sales Enablement:

Agencies and sales consultants can help power marketing to support sales through sales

enablement

consulting and services.

Website Optimization:

This offering focuses on search engine optimization services but can also include ensuring a website is user-friendly and mobile optimized.

CRM Implementation:

If you need help starting up a CRM at your company or integrating a CRM with your existing technology, we have agencies who can help.

Sales and Marketing Alignment:

A key element of a company's success depends on how well their sales and marketing teams work together. If you're having issues aligning these two teams, explore workshops or retainers built on helping you resolve these issues.

Custom

Integrations:

Agencies who specialize in

integrations

can help you connect HubSpot with other databases or software.

Sales Coaching and Training:

If you feel like your sales team needs help, check out the hundreds of agencies and consultants who have trained sales teams in the past.
Industry
We have over 35 industries listed under this filer. If it's important for you to work with an agency that has experience with similar companies, this can help you find that provider.
One thing to note when working with agencies is that many of them have been in business for years. Agencies tend to work with a variety of different types of businesses. When browsing, you will find agencies who list many different industries that they support. This is the result of how long the agency has been in business and their willingness to work with different types of clients throughout the years.
Once you decide to learn more about the agency, you can click into their profile where we list more information about that agency.
The profile page for an agency in the directory is their validation for being part of the Partner Program here at HubSpot.
On the profile page, you will find information about the agency like their certifications, pricing information, awards, and a general description. On the profile, you will also find a button that will send you to the agency's site. Agencies will usually have a phone number, live chat, and a contact form so you can choose your preferred method to get in touch.
"Prospects exposed to our expertise, case studies, and reviews on the partner directory are a great fit. They explore real results from real projects reviewed by real people on the directory. They find proof that tells them we are a match for their needs and pains. We start a small project, they find great ROI, and then we partner with them for long-term results," said Tim Delhaes, CEO at InboundLabs, a Diamond HubSpot Partner. "Hubspot customer or not, the directory is the best way to find the right partner."
Finding the right agency or consultant can transform how your business grows.
Whether you're looking to take your HubSpot use to the next level or just don't have the time to focus on your marketing, consider working with an agency.
If you think it's the right time, head over to the directory for the best way to find that agency.