With more than 86,000 customers from more than 120 countries across the globe (and not to mention HubSpot's expanding product lines), HubSpot customer needs grow more diverse by the day. Simultaneously, our partner community has grown beyond just marketing agencies to businesses focused on a wide range of solutions. While our partners have bent and flexed over the years to meet new demand, our Solutions Directory has remained stagnant. But not anymore.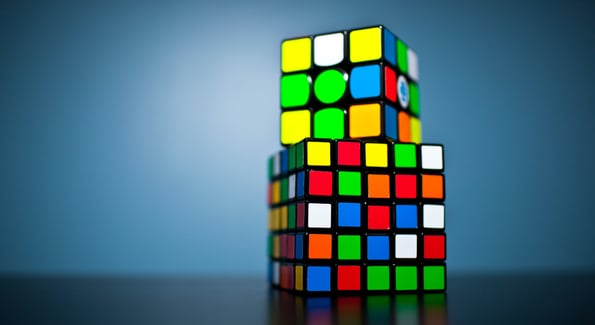 The Solutions Directory consists of 4,700+ company profiles and 10,500 reviews. Previously, it was a challenge to sort through the thousands of options to find the partner that was the perfect fit for you.
Because we're HubSpot, we decided that wasn't a good enough customer experience. We set off on a journey to build a framework into the directory that scales as our partner types expand. We're moving toward a future where you can make more educated decisions about partnerships with the help of authentic reviews and earned credentials. You'll be able to see a partner or provider's track record in an area of specialty.
At INBOUND 2020, we announced significant updates to the Solutions Directory that have been rolling out over the past few months. The end goal of these updates is simple: to make it easier for you, our customers, to find the right partner for your needs. Here is a roundup of the most impactful changes made so far.
A Redesigned Solutions Directory Homepage
The directory storefront was redesigned and brought onto the HubSpot product stack. Changes included redesigned filters and profile cards, emphasized search functionality in the page header for customers, and new sorting functionality.
Side by side comparison of the old Solutions Directory storefront and the newly designed storefront.
Redesigned Profile Pages
Profile pages were redesigned and brought into the HubSpot product stack to match the look and feel of our other HubSpot marketplace, the App Marketplace.
Side by side comparison of the newly designed profile pages.
Upgraded Review Security
Anyone who wants to leave a review for a business in the Solutions Directory now needs to log into HubSpot, rather than LinkedIn. With this shift away from LinkedIn, we also no longer link to a reviewer's LinkedIn profile in their review. This change helps add authenticity to our review system.
Streamlined Listing Flow for Service Providers
Service providers now experience a more streamlined listing flow. This new listing flow includes a more informative empty state, preview functionality, and a new UI that's consistent with the App Marketplace process.
Set Office as "Remote" or Provide Full Address
As part of the new streamlined listing flow, providers are also now able to distinguish if they're a fully remote company or if they have physical offices. Or, they can choose to add a full street address. If they choose to add a full street address, their addresses are confirmed with the Google Maps API. Both physical offices and remote locations are now included in filtered location results and city pages.
"Service Provided" Field in Reviews
Reviewers can now choose which services they received from the service provider they're reviewing, choosing from the same list of services that providers can include on their profile. Users will be able to choose from any services on the list, not just the ones that the providers have on their profile. This information won't be displayed publicly with the review. If we choose to display it publicly in the future, we'll notify partners before doing so.
Looking for someone to help you with CRM implementation, marketing services, web development and design, systems integrations, or anything else to supercharge your business? Now is a perfect time to check out the Solutions Directory and browse the thousands of trained professionals who can enable anything for your business.