The concept of a boomerang within the confines of the physical world is straight-up mystifying. The ability to hurl something as far and with as much force as one can muster, all with the promise of it returning right back to its original location, is just plain counterintuitive.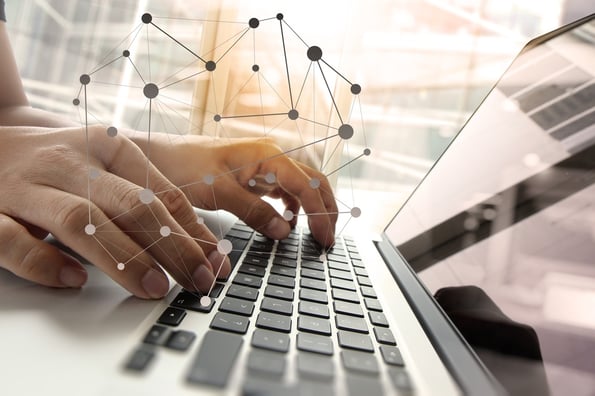 Despite a toy boomerang's seemingly counter-intuitive physics, "Boomerang for Gmail," a tool we used for our sales follow up, was totally intuitive. For those not familiar, Boomerang for Gmail is a browser plugin that will return emails back to your inbox at a predetermined time of your choosing for follow up. And as a frugal start-up company, Boomerang for Gmail sufficed...until we discovered the HubSpot CRM and quickly realized what our sales efforts were missing.
We pride ourselves at BlogMutt as being the easy, friendly, hassle-free blog writing service. Using a crowd of professional writers to produce all-original blog posts for businesses and agencies needing regular blog content, we work to be your business blog's best friend.
For us, following up with our potential customers is vitally important -- not only for our business, but especially for our customers' sake! If they don't have time to blog, then they probably don't have time to reply to an email asking them why they don't blog. We want to be able to educate, step in, and get the blog momentum rolling for companies that just don't have time but need to get the word out.
The Boomerang Effect
Unfortunately, Boomerang may have mechanized our follow up process, but it didn't make our follow up process any faster or more meaningful. Simply returning an email to the inbox didn't alleviate the time consuming process of gathering the information necessary among different programs and data sources to reply in a meaningful way. And, at times, flooding the inbox with old email was just plain overwhelming.
A marriage of two essential parts was missing in order to achieve peak effectiveness. Was there some method that could aggregate all tidbits of applicable information to draft a quality email (for both sender and recipient alike) that could also track follow-up?
What a quandary.
Then, HubSpot's new CRM happened. As happy HubSpotters, we saw the new CRM system as a perfect opportunity to centralize our disparate customer information for faster, more meaningful follow up and lead tracking. However, we didn't have a ton of time to pour into getting it up and running. We, as mutts, were stuck in a loop on a hamster wheel (which is just about as ill-fitting and terrible as it sounds) of Boomeranging -- we kept up with our leads, but without a centralized, structured database that a CRM would bring, we weren't able to make as much traction as we'd like.
HubSpot CRM to the Rescue
Simple. We installed HubSpot's Sidekick app to integrate our contacts and track email correspondence through HubSpot CRM, which proved to be an incredibly easy process -- scratch-your-head, why-didn't-we-do-this-sooner, where-have-you-been-all-my-life, easy.
Since replacing Boomerang with the HubSpot CRM and Sidekick app, we've benefited from their numerous features. What features? Glad you asked.
Customer data in one place makes us quicker and more flexible responders. We're now able to view ALL interactions with leads, customers, and evangelists under a unified, digestible feed. Calls, emails, lists, and any other pieces of information are together, and thus, easily referenced for communication from anyone within our organization. Heck, we can even place calls or write emails from any profile!




Easy segmentation of data makes us smarter lead nurturers. All the information was suddenly at our fingertips, and easy to filter and sort to boot! For example, a great way to sort contacts that we love is the last way a given contact interacted with the site -- the "Recent Conversion" field. Being able to sort and categorize in new ways has given us perspective and much more transparency with our contacts than we had ready access to previously. We can respond specifically to their interests based on how they've interacted with us before. Believe me, it's exciting. And it sure makes us look smart!


Third-party integrations were available and thus transformative for us. There are many programs that HubSpot has enabled to be integrated well into the CRM. We integrated our live website chats through SnapEngage into our formalized client database for the first time ever. Chat trackers now, we are.


Views are customizable, allowing us to interact with the CRM on our terms. We're able to alter the columns of the home dashboard, create endless other list views, and even add our own contact properties to be fed by forms on your landing pages. Can I get a "what what" from my fellow CRM'ers who've dealt other rigid CRM systems? We can finally make our CRM work for us, not the other way around. We feel the power.
Being able to segment and consider data in new ways has spurred a series of email campaigns for us that increased our email clicks by over 15x, and opens by 11x. People really do like receiving content that is applicable to them...that is abundantly clear.
Now, with so much segmentation possible, as well as easily digestible contact profiles, we can spend our time much wiser. Focusing on meaningful responses to more contacts, instead of spending all our time collecting the information to do so, and automating all we can, has empowered us to be that much more effective. We can, and have, put the robots to work for us.
Ultimately, the ability to quickly, seamlessly, interact with, access, segment and utilize the contacts' information in ways we never had before has opened so many doors for us.
We're dropping the boomerang, using our traction, and gaining momentum. We've occupied the same spot for too long.
photo credit: IMG_4045 via photopin (license)