So you just purchased HubSpot Marketing Hub Professional or Enterprise, and you're told that you get a free first-time template setup. But what exactly does that mean? And more importantly, how do you get the most out of this awesome free service?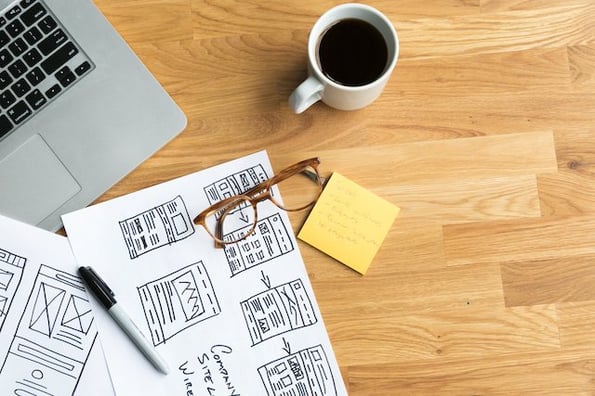 Here are the top 3 tips for getting the most value out of a HubSpot template setup.
1. Understand the Ins and Outs of a Template Setup
A template setup is a technical service provided by the HubSpot Migrations team to create a standard set of page, blog, and system templates that match the look and feel of your website.
Each template setup includes a blog template, page templates with standard layouts, and a set of system templates including error page templates, email subscription page templates, and a password page template. (Note: Email templates are not included in a standard template setup.)
HubSpot migration technicians will use the source code of live pages on your existing website to create custom, branded templates in your HubSpot account. You can then use these templates to start creating landing pages and blog posts in HubSpot. That means no need to hire a designer and wait months before you can even get started with content creation.
When you purchase Marketing Hub Professional or Enterprise, you get this service for the first time for free. You can also purchase additional template setups later on for a fee if you redesign your website.
2. Submit the Right URLs From Your Website
One critical piece to getting the most out of your template setup is to submit the right URLs in the first place.
What does this mean?
Well, when you kick off your template setup, you'll fill out a form in your HubSpot account with the URLs that migration technicians will base your HubSpot templates on. Since the web pages you select will be the foundation of your custom templates, you want to make sure you're choosing the right ones.
For your page templates, pick a page on your website that has your header and navigation, footer, and a form. You also want to choose a page that has the general look and feel of the rest of your site. A perfect example is your "Contact Us" page.
You can also submit a URL for your blog template. If you already have a blog that you want to move over to HubSpot, submit your existing blog's URL. If you don't have a blog yet, that's okay! The Migrations team will use the header and footer from the URL submitted for your page templates to create a blog template with a basic layout.
3. Use Your New Templates to Create Awesome Content
Once your template setup is complete, you'll have a set of custom, branded templates in your HubSpot account which are ready to use right out of the box. Now that you have the foundations for creating beautiful landing pages and blog posts, you can get straight to creating content.
Start by creating a few test landing pages using your new templates. This will help you figure out which layouts work best for you and the content you plan on making. You don't need to publish these pages if you're not ready — this is more about getting comfortable with your new templates and with the HubSpot content creation tools.
You'll also want to set up a blog in HubSpot using your new blog template. Follow the instructions in this article to configure your blog template options. Once that's done, start creating blog posts and experimenting with the different options available to you in the blogging tool. If you're interested in learning more about blogging in HubSpot, take a look at this lesson.
If you want to learn more about how to get started with a HubSpot template setup, check out this lesson!