When I joined CleverTap in early 2017, we had a couple of folks in marketing and the function was in its nascent stages. I had previously managed teams at B2B SaaS brands such as Twilio, Splunk, Cisco, and EMC. I had seen the value of what building a data-driven organization adds to the top-line.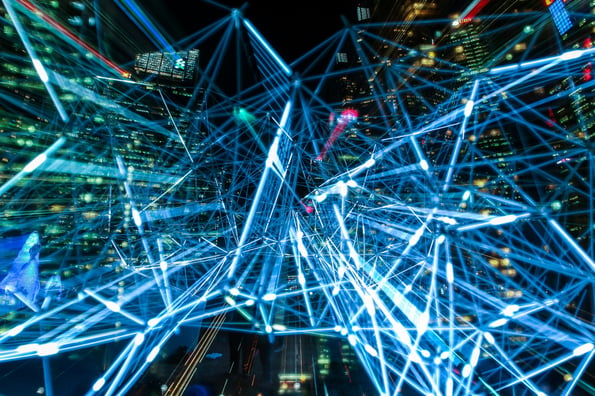 I wanted to do the same at CleverTap and the management team was extremely supportive. We all realized that creating product differentiation is great, but creating organizational differentiation is equally important. If you build a marketing function that cannot be copied, you have a huge competitive advantage.
Why the Focus on Data?
As our sales and marketing teams grew, we had to come to the right answers but before that we needed to ask the right questions. We had data in multiple places: Excel sheets, CleverTap business accounts, Google Docs, emails, etc. But there was no one single source of truth that we could go to look at for our leads, MQLs, or the conversion ratios across all marketing channels. Our data was exponentially growing and and so were the data silos. As a company, we were growing and there was a huge need to convert that data into knowledge.
In just one year, our marketing team grew 600% and the sales team grew significantly, too. We needed an acceptable hand-off between marketing and sales which we could both adhere to and assume responsibility for without conflict. We also needed definitions around marketing qualified leads (MQLs), sales qualified leads (SQLs), opportunities, and customers. Some questions we had to ask were:
How do we assign KPIs to marketing and sales and hold them accountable?
What is a hot lead?
How long should marketing run a drip campaign?
What does lead qualification look like?
What is the average sales cycle?
The questions were endless.
We are an agile and lean team. If we have to move fast, we need to look at what sources drive the most revenue for us. Every team member looks at the attribution data and figures out what the customer lifecycle looks like for their area of ownership. For example, we evaluate if social media leads from Quora convert faster for a specific campaign or if pay-per-click works a lot better for certain keywords and then compare the results. This helps us to predict where we're going to get our next $1,000 or $10,000 customer from and how we should course-correct our marketing strategy in real-time.
To build a team that could help understand the business objectives and the business context, we needed to put the right tools in place to capture relevant data and get meaningful insights.
Why We Chose HubSpot
We were already using HubSpot, but we had not integrated it completely into our day-to-day lives. Hence, before we made it our go-to CRM, we wanted to evaluate other vendors and see the impact before we made a decision. We ran internal POCs and evaluated them against our business KPIs based on the challenges mentioned above. We ultimately chose HubSpot for three reasons:
Accelerated time to value. We are able to see the funnel conversions across all the steps and can improve those ratios overtime. We also look at the average time to close based on marketing acquisition channels and that helps to predict which lead the sales rep should spend time on.
Minimal learning curve. The learning curve to understand the CRM is not that steep. Everyone in the marketing team from a product marketing person to an intern can look at the reports and understand how they are performing.
Better hand-off between sales and marketing. The hand-off between sales and marketing has dramatically improved. The marketing team uses HubSpot Marketing and the sales team uses HubSpot Sales to reach out to the prospects. We can now see all the touch-points with the prospects on one screen.
How We Use HubSpot and the Results
For better visibility and accountability, we built these dashboards across US, Europe, and APAC to see how the funnel converted.
Funnel Conversion Dashboard
MQLs > SQLs > Opportunity > Customers
This dashboard helps us to understand the lead quality and if marketing dollars are well spent. Our MQL > SQL ratio is 45% and SQL > customer ratio is more than 50%. We use this dashboard in our weekly marketing and sales sync calls to discuss leads and see how the funnel is converting and at what rate.
Marketing Contribution to Annual Contract Value (ACV) Dashboard
MQLs > ACV
We use this to understand marketing contribution to revenue and inbound versus outbound revenues. Inbound marketing contributed to more than 30% of ACV in 2017. This dashboard is also used in C-level meetings every quarter to assign budget to marketing and also to look at how marketing is performing.
Brand Awareness Contribution from Content Dashboard
MQLs > first_utm_content
We use this dashboard to understand what type of content leads to brand awareness. This helps us to see what content is resonating with our users, how many MQLs we get from a content upgrade on a blog or a landing page, and how we can optimize our content strategy based on this.
A good way to think about this is how to optimize your top-of-the-funnel content and brand awareness campaigns. Our content marketing team uses this on a daily basis and presents this in our weekly marketing meetings.
Revenue Contribution from Content Dashboard
SQLs > first_utm_content
We use this dashboard to understand what type of content leads to brand sales conversions. This helps us to see what bottom-of-the-funnel content helps to drive more dollars. From an AIDA framework, this would be around interest and desire. We use this to see how a sales call-to-action resonates at what stage in the user lifecycle.
Lead Attribution to Source Dashboard
MQLs > first_utm_medium
We use this dashboard to understand which source is beneficial for us. We use this to see what channel is driving the most MQLs for us. So far, we have seen organic, events, and social media drive the most revenue and net new customers for us. This is used on my weekly 1-on-1s with the respective leaders around social, website, events, etc. to see how we can get more brand awareness and revenue based on the source type.
Tips for Your Teams
For companies that work across geographies, it's necessary to monitor numbers in each geography separately. Using HubSpot location services, we created separate dashboards for each target geographies, so we could monitor our numbers and growth over a period of time.
Create a few reports that will work as 'Quick Health Status' of your business, a bird's eye view if you must. Monitor the numbers every Monday morning, and get instant insights into where you should focus your attention each week. Also, ask HubSpot to send you weekly email updates of such reports.
Before creating any dashboard, set the aim of the report:
Do you want to create a report on contacts or deals?
Do you want to monitor the conversion of MQLs or the conversion of leads via the conversion funnel?
While creating the report:
Consider the left navigation as the selection filters for data
Consider the top navigation as the visual filters for displaying the selected data
Use color coding for various geographies and types of reports. This will train your mind to look at certain reports and glean insights faster and avoid being overwhelmed when looking at multiple reports.
Name the dashboard to be representative of the aim of the dashboard. Share it with your team, so all stakeholders get a view of the report.
Impact on the Team
Talk the same language and improve appraisals. These dashboards form the crux of our weekly marketing meetings and my team 1-on-1s with the functional heads. They also help to sync marketing and sales.
Innovation. Every team member can see the outcome of their leads since we have UTM parameters for social, growth hacking, PPC, etc. Hence, they think out of the box and see what they can do more to drive MQLs and conversions.
Transparency. Everyone has access to everybody else's dashboards and we openly discuss if someone else has feedback for someone else on how to improve. We also have monitors and whiteboards that give a shout-out to teams that have done an amazing job that week and got a great customer onboard.
Cross-functional synergies. Sales and marketing are aligned with respect to their KPIs and expectations. Our close times on inbound leads have gone down by almost 35%.
Better hiring. We don't only hire content writers or social media experts. We hire folks who know how to leverage their expertise to accelerate business objectives. This is impossible without data.
Holistic approach to customer acquisition. This helps your team understand web traffic to MQL to SQL and understand email drip campaign efficacy with open rates, click-through-rates and bounce rates. Our CTRs have improved by almost 20% from this.
Lead qualification. If someone reads a blog and views the pricing page and fills in a demo request, we are more likely to convert.
CleverTap is a powerful mobile marketing solution that helps marketers create differentiated omni-channel customer engagement strategies and drive exponential growth. Every day, thousands of brands build valuable customer relationships with CleverTap's intelligent mobile marketing platform, using actionable, real-time insights to create personalized customer experiences at scale. Over 4,000 global brands, including Sony, Fandango, Domino's, DC Comics, Vodafone, BookMyShow, and DealsPlus, trust CleverTap to help them engage and monetize customers across every touchpoint in their digital journey.
CleverTap's advanced marketing solution empowers marketers with powerful tools such as marketing automation, omni-channel marketing, predictive analytics, geo-location targeting and rapid mobile message testing; leading to increased brand value and customer loyalty. CleverTap has offices in San Francisco, New York, Los Angeles, Mumbai, and Bangalore. To see how businesses of all sizes are leveraging CleverTap to build a competitive advantage and drive mobile growth, visit our Customers page. To learn more about CleverTap, visit clevertap.com, or follow us on Facebook and Twitter.