HubSpot's new CMS Hub brought lots of great updates to the page building experience. But what does that mean for you as an existing CMS customer? We'll talk through a few ways that you can leverage all of these exciting new features.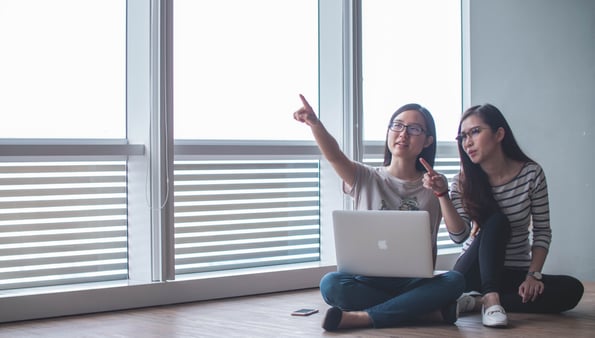 What Features Do I Get As an Existing CMS Customer?
If you have any previous versions of HubSpot's CMS, you'll now have all of the features that come with CMS Hub Professional, including:
Website themes
HubDB
Drag and drop page editing
Local Development
Starter landing page templates
To see if you have the CMS, check to see whether you have access to the "Website Pages" tool.
What if I Just Have Marketing Hub Professional or Enterprise?
If you have Marketing Hub Professional or Enterprise without HubSpot's CMS, you'll have access to Landing Pages and a selection of powerful page building tools that are available in CMS Hub, including:
Drag and drop page editing
Local Development

Starter landing page templates



Create Net New Pages with Themes or Starter Landing Pages
If you have the landing pages tool, you now have access to starter landing page templates.
These templates are enabled for drag and drop page editing and have styling controls similar to themes on a page-by-page basis. These are the same templates available in Marketing Hub Starter, and they offer a simple and pared down editing experience that enables content creators to publish beautiful landing pages quickly and easily.
You can access new Starter Landing Pages by creating a new page, then filtering your templates view to "Starter."
If you have HubSpot's CMS — either the new CMS Hub Professional or Enterprise or any of HubSpot's legacy CMS products (which now have the features associated with CMS Hub Professional) — you'll also get access to full website themes.
With the release of the website themes feature, HubSpot has released 7 beautiful new themes to all CMS customers. CMS customers can now create new pages, or even entirely new websites, based off of those themes. Developers can even create a custom theme to meet a customer's specific needs. The theme codes are also available for developers to check out and freely modify as long as they come with the CMS.
The HubSpot pre-built themes come with dozens of styling options and are fully enabled for drag and drop page editing. A great way to explore theme functionality is by building a microsite using a theme. Do you need a small website for an event you're running? Or maybe you're launching a new product? If so, you could try building that site using themes to explore the new tools. Then, you'll have a beautiful, customized website out in the world.
You can access new Website themes by creating a new website page or landing page, then clicking on the Themes filter view.
Work with a HubSpot Partner Agency or HubSpot CMS Developer
Maybe you like your website the way it is, but you really want the customization options that themes and drag and drop editing offer. There is no automatic way to convert existing content to be compatible with themes and drag and drop. But you can work with a developer or HubSpot Partner Agency to help your website work with the new page building functionality.
If you're ready for a redesign and want a fully customized and powerful website built on top of themes, we've released a few major quality-of-life improvements for developers building on the CMS Hub. These updates include local development, a completely revamped developer's documentation site, and the introduction of serverless functions — now available for CMS Hub Enterprise customers.
With a developer, you'll have the ability to decide what aspects of these new page building features you and your team will want to use. For instance, if you want fewer theme customization options, you can do that. Or, if you only want drag and drop editing on certain pages (or no pages at all), you can do that, too. To get started with local development, themes, drag and drop areas, and the theme boilerplate, developers can follow the quick start guide.
Coming Soon: Marketplace Themes
Coming soon, you'll also be able to shop for themes on HubSpot's Asset Marketplace in the same way you currently shop for templates. With this update, you'll have many more theme choices from third party developers and agencies.
Want to know even more? Read about all of the new features in CMS Hub.