HubSpot is probably the place where you store most of your customer data. That makes it the heart of your business. But what happens when your small business starts growing and needs to connect the heart to the rest of the body?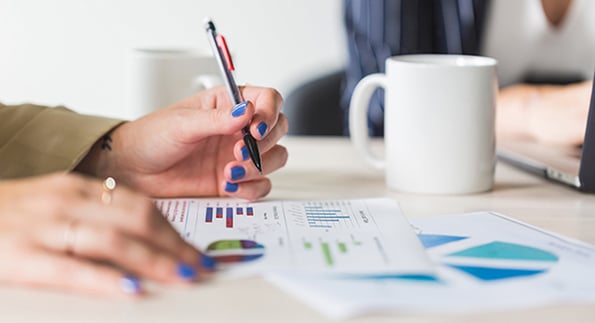 There are thousands of business tools available to solve the millions of different problems and challenges a small business faces when it starts to grow. The necessary combination of applications will vary according to the particular needs of each team.
However, there are some "classic" ingredients a small business should consider implementing to improve productivity. We'll start by examining those technological resources, and then we'll dive into one of the biggest challenges small and medium-sized businesses (SMBs) face when implementing new business tools: data silos.
Ingredients for a Top Tech Stack
The software tools adopted by your business will have a big impact on the way processes are managed and automated. Selecting and implementing the right platforms should lead you to improve the efficiency of all sorts of existing workflows across your business. It can also lead you to embrace new strategic operations.
A growing business is typically searching for ways to automate tasks and manage a large volume of support tickets, leads, subscribers, events, deals, etc. Here are some of the most common ingredients of a small business software stack:
Customer Relationship Management (CRM): This tool is at the center of your business. It helps you reunite all your prospect and customer data gathered during a client's journey. This platform gives you the necessary resources to organize, track, and nurture your leads and customers.
Marketing Automation: The main goal of this software is to save you time on repetitive marketing tasks. It will enable you to grow traffic and convert leads.
Email Marketing: Specialized platforms for email marketing offers a bridge to speak directly to prospects, leads, and current customers.
Accounting: Having a tool to keep track of your accounting tasks will help you have a crystal-clear view of your income and expenses. You can also create financial reports easily.
Lead Capture: This helps you track your lead's first interaction with your product or service.
Customer Support: If you start getting more customers, you'll need to use a ticketing system to provide proper and timely service for all of them.
E-Commerce: This is a big step for some SMB. Creating and managing an online shop can be done easily through a cloud-based platform.
Voice-over Internet Protocol (VoIP): This helps you to make and receive phone calls or hold video conferences and to keep track of what happened during those interactions.
Social Media Management: These tools can serve you to schedule social post and track engagement.
Regardless of which particular tool you adopt for your business needs, keep in mind the following tips:
Search for cloud-based solutions. These types of tools are usually scalable, easy to implement, and accessible. Also, they will guarantee your team access to the customer data from any devices at any time.
Make sure your CRM is at the center of your software stack connected to your other business tools. Every touch-point with your customer should be registered inside your CRM. That will help you have a single record.
Have as many tools as possible under the same hub. It is easier to share customer and prospect data between tools if they are part of the same environment.
Let's say you are using all the hubs available within HubSpot. Then you've covered: customer support, CRM, sales, lead generation, marketing automation, and email marketing. You can rest assured you'll have up-to-date and complete customer data across those tools.
But what happens with the data collected by tools not part of the same environment?
The Problem With Data Silos
You've identified the types of tools you need to boost your productivity. But before you start dozens of trials to find the best-of-breed app, you'll need to know how to keep your brand-new software in sync with HubSpot and your other tools. Why? Because you definitely don't want data silos.
Data silos happen when, inside of an organization, a team isolates data from the rest of the departments.
Each one of your teams has its own goals and priorities, and therefore, their own application to collect data. The problem is that every software is unique and most business tools don't really "talk" to each other.
When your teams are collecting their own data during different stages of a customer's journey and keeping it for themselves, it becomes almost impossible to have a 360-degree view of your customer. It's also unlikely that all your colleagues will sail in the same direction if they have disparate data.
Among the many inconveniences of data silos, there's one very scary one: poor quality data. When the information collected during the different stages of a customer's journey is scattered between apps, there's not enough contextual information to offer relevant content or good service. That lack of data has a direct impact on customer experience and on the ability to convert leads.
Note: Importing and exporting customer data is not a long term solution. It takes hours and your databases are never completely up-to-date.
How HubSpot Helps You Fight Data Silos
Aware of this challenge, HubSpot has searched for different alternatives to help you fight data silos. By integrating or connecting the different databases of your business tools, you can keep data available across your business.
1. The Flywheel
We've said that since HubSpot offers different hubs under the same umbrella, you can easily align the data of support, marketing, sales, and CRM tools. But this selection of services is not random. It's aligned with the concept of the flywheel.
The flywheel is the evolution of the old-school sales funnel. Instead of pushing a big amount of leads through the top of the funnel, the flywheel proposes to place all your customers at the center of the business and motivate them to help you grow your business.
It's not a short-term plan to capture leads but a long-term plan to attract them with relevant content by offering an amazing experience and engaging them. To empower the flywheel, you'll need to have quality data collected during their entire journey. Then, you can use it to enhance their experience during each touch-point.
2. HubSpot Connect
Is it necessary to have the data collected by your VoIP or your e-commerce tool in HubSpot? Absolutely. Every piece of information you are collecting about your customer throughout the journey matters. That's why HubSpot offers over 200 built integrations with non-HubSpot tools. This is a great way to complement your HubSpot data.
3. Third-Party Integrations
Remember when we said sometimes your applications don't "talk" to each other? For those cases, HubSpot Connect includes a series of third-party solutions . These will help you create a powerful automation and expand the scope of business tools you can connect to your strategy.
As of today, you have seven integration Platforms as a Service (iPaaS) solutions available: PieSync, Zapier, Automate.io, BedrockData, Scribe, Base, and Azuqua. The features available and prices vary a lot. Some of them integrate with all sorts of data, others are only specialized in customer data.
Most of these lack two-way syncing. The risk of a one-way push or pull is to have duplicates or isolated data in one of the apps.
3.1 How does PieSync prevent data silos?
PieSync connects HubSpot with 180+ cloud-based applications two-ways and in real-time. This means that whenever you add or update a customer's information in HubSpot or in your connected app, you'll have it up-to-date in the other one. So instead of the hassle of importing and exporting data, it automatically keeps it in sync.
During the sync, PieSync will scan your existing customer information in both applications. Then, it will enrich the data missing in one app with information from the other one.
Afterward, it will work in the background to make sure your data is always up-to-date across your software stack.
Other options within PieSync dashboard enable you to create your own workflows. You can choose to sync an entire database or a subset of contacts (with a particular tag, field, or attribute) to maintain your segmentation across your different business tools.
Takeaways
Growing your business without the structure to support that growth can be as dangerous as not growing at all. Adding new tools to your software stack will help you optimize and automate processes, alleviate the workload, and prevent entry errors of your tasks. But when your teams adopt new business tools, you have to make sure to avoid data silos.
With HubSpot at the center of your SMB, you can access a series of integration and synchronization solutions to enable you to have the heart of your business aligned with the other vital parts of your business. The different hubs available within HubSpot, the options of HubSpot Connect, and third-party integration solutions like PieSync provide resources to avoid data silos when you build your tech stack around HubSpot.
Want to connect with others on HubSpot tips, tricks, and updates? Head over to the HubSpot Community to join a conversation or start one of your own.