While working on a campaign in HubSpot, have you ever been curious if other HubSpot users have done a similar campaign? Did they do it differently? What were their results?
As a HubSpot customer, you have access to a strong community of inbound marketers at your fingertips -- fellow customers doing and learning the same things you are.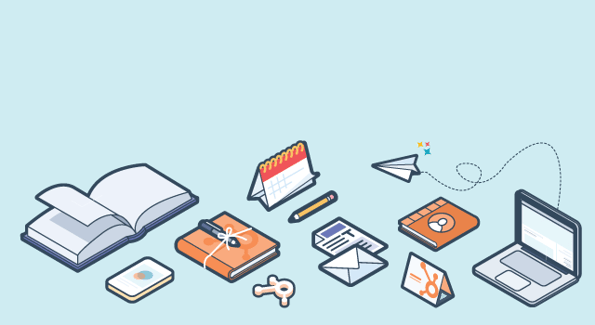 So how do you find them?
Off the bat, all HubSpot customers have the chance to connect online through customer training, online certifications, interactive webinars, and much more. While these virtual interactions are valuable and often fun -- nothing beats the benefits of growing your network in-person face-to-face.
How to Meet Your Hometown HubSpotters
We've all experienced a point in our inbound marketing career when we hit a wall of frustration or confusion. Wouldn't it be helpful to meet with other marketers who speak the same HubSpot language as you do, and have an answer to your question via real experience?
Well of course! Luckily for you, HubSpot has an in-person community that you can meet in the form of local HubSpot User Groups (or HUGs for short). There are over 100 HUGs across the globe. If you're curious if there's one in your hometown, you can check the list and sign up to hear about future meetups.
HUGs are local communities of HubSpot customers and inbound marketers who meet in person to discuss the HubSpot software and inbound marketing best practices. Participating in a local user group gives you the chance to learn from others and keep up-to-date on the ever-changing inbound marketing industry. In fact, HubSpot employees often travel to different meetup groups to answer questions and teach new features in the product.
Each HUG is organized and led by a HubSpot customer. The Paris HUG leader, Julie Vetter, relies on her local community because "HUGs bring together local and global thought leaders in inbound marketing. Members have a big advantage when it comes to staying up-to-date and not getting overwhelmed by the pace of innovation in our industry."
You can also lean on your local HUG to grow as an inbound marketer by learning from others. "Being part of a HUG helps me learn new skills, hear new ideas, and hone my marketing strategy by hearing from others in the community," said Dan Moyle, the Kalamazoo HUG leader. "My friend Tom has said in the past, what's ordinary to you is often extraordinary to someone else. Gathering inbound marketing practitioners in one room always benefits each person there in some way." These communities are here to help you grow in your inbound marketing career.
To help you visualize a HUG meetup, check out the Sydney HUG's last meetup.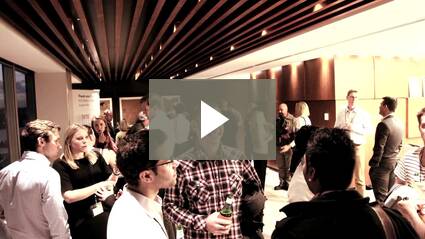 What's a typical HUG meetup like?
User group meetups all follow a similar agenda, which includes networking, an educational presentation, and a group discussion. These meetups are casual, helpful, and often provide members with complimentary drinks and HubSpot SWAG.
We know that free beer and pizza is very tempting to get you out of your office on a weeknight, but to make sure you are getting every last bit of value out of HUG meetups, check out the following tips.
3 Tips to Prepare for a HUG Meetup
1. Bring business cards for networking.
Networking plays a big role in HUG meetups, and you don't want to be that inbound marketer who forgets their business cards. Get them ready!
2. Bring your laptop or tablet to take notes.
Yes, actual learning does take place at these meetups! Bringing your laptop is the best option for taking notes and participating in workshops. Bonus tip: set up time the next day with your boss to share all of the amazing inbound marketing tips you learned at the HUG. Who doesn't love brownie points?
3. Bring an open mind for learning and sharing.
You will get the most out of each meetup if you are willing to be fully open to learning from others and sharing your own advice with the group. Sitting in the back of the room with your mouth shut the entire meetup is not helpful for anyone. Do yourself a favor and participate. We promise you won't regret it!
Contrary to the name of the HUG program, you don't have to worry about a group of overly friendly marketers eager to give out free hugs. (Although we can't promise this for all HUG locations.)
Joking aside, we like to think that even the most successful inbound marketers need a "hug" sometimes, and joining your local HUG is the best way to stay on track.
Are you already a member of your local HUG? Tell us one of your favorite experiences! What have you learned?