Think about the last time you purchased a new software or installed a new app for your business. How did you find out if it was really the best fit? Chances are, you had a list of questions, and you probably watched a demo that showed you how the software works.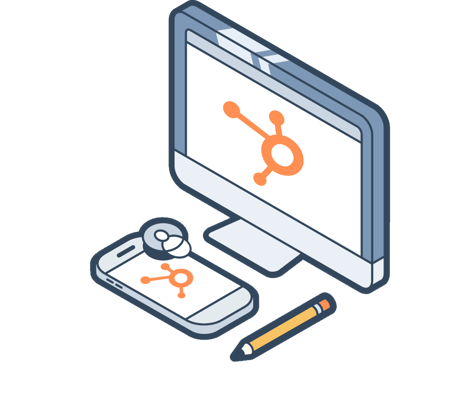 For many of you, purchasing a new piece of software is a big, long-term investment, so seeing the ins and outs provides a level of comfort for you and your team. After all, you don't want to waste time or money implementing a tool that won't work in the long run. If you want peace of mind before buying or installing a new app, don't you think your potential customers would want the same?
Product videos can increase purchases by 144%, so if you don't have a demo video already, what are you waiting for? This blog post will give you the info you need to start building a demo video for your product. Let's get started!
Why Build a Demo Video?
92% of marketers make videos with assets they already have, so it's likely that you already have the content you want to include in your demo video.
A product demo is a great resource for your business, because it provides a helpful overview of your product using audio and visuals. It's your opportunity to grab your viewers attention. The best part is that once it's finished, it's an asset that can be used by marketing, sales, and service teams to give prospects and customers insight on how powerful your tool can be.
Keep in mind, if you're building a demo for an integration, it should be separate from the demo you have for your core product. The reason being, the functionality varies when someone is using your product standalone vs. using it with another piece of software. For example, this video highlights the features of Eventbrite and HubSpot and covers the advantages you have when using these softwares together.
Use demo videos to help reach business goals and diversify the type of content you have available not only for your internal teams, but for your customers, as well.
What to Cover in Your Demo Video
Your demo should answer the following questions:
Why should someone purchase or install your product?

What are some of the most common use cases?
H

ow can someone purchase and install the product?
1. Why should someone purchase or install your product?

Start off your video by sharing the value of your product and setting the tone of the demo. Are you looking to educate or inspire? Do you want the tone to be funny or serious? Then, at a high-level, what does your product do? Does it save people time or streamline the reporting process? Maybe it helps busy teams stay organized or provides insight that other tools cannot. Whatever it may be, use the first 60 seconds of your video to convince viewers that your product is the solution.

2. What are some of the most common use cases?
Now, it's time to take it one step further to really show people what your product is capable of. Go through some of the most popular use cases of your product and show viewers how they could get the same results by providing step-by-step instructions. You want to provide directions that would allow a viewer to replicate this on their own.
If you're unsure which functionalities you want to highlight, reach out to your customers. Talk to the people who work with your product every day and build a narrative on what problems your product solves.
Make sure you don't get carried away and avoid providing a long list of everything your product can do. You want to inform viewers without overwhelming them.
3. How can someone purchase and install the product?
Provide the viewer with step-by-step instructions along with a visual when it comes to multi-step processes like installing a new app. If there are settings that need to be configured during setup, walk the viewer through the process.
At the end of the day, you want the viewer to install or purchase your software, so make it as clear and easy for them as possible.
But isn't Creating a Demo Video Expensive?
You might think that a demo video requires a production team and expensive equipment, but in the end, all you need is a webcam or camera that can record clear images and audio. Check out this awesome blog post from G2 that highlights some of the best options when it comes to free screen recorder software. Another great screen-recording tool that we often use at HubSpot is Loom.
Tips for Success
1. Write a script
The best way to get started is by generating ideas and putting them together in a script. The script allows you to polish the style, tone, and voice you want to carry throughout the demo. It also allows you to collaborate with other teams and to make sure the messaging is written so it best fits your viewers' needs.
2. Create accessible content
Keep accessibility in mind, and take the steps to ensure you content can be used by anyone who may have a disability. You can do so by attaching any scripts or screenshots on the same page as your demo video. Check out this blog post on website accessibility to dig into this further.
3. Keep it short
When it comes to demo videos, you want to cover your bases quickly. It'll be difficult to maintain your viewers' attention if the demo is long, and you want the barrier of entry to be low. Vidyard recommends demo videos be between two to five minutes. If you feel that your video has to be longer, try splitting it up into smaller clips and creating a playlist that ties them all together.
Still unsure where to start? Check out these demo videos to get some inspiration!
Want to connect with others on HubSpot tips, tricks, and updates? Head over to the HubSpot Community to join a conversation or start one of your own.