The first and most important step in planning your company's inbound marketing campaigns is persona development.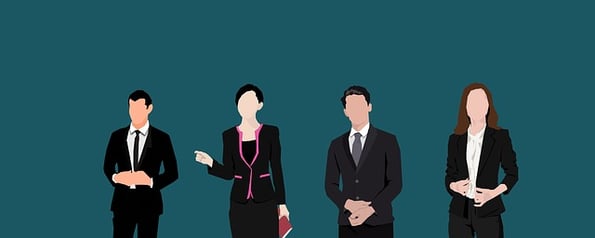 Before you can figure out how to design, phrase, or time communications for your target persona, you need to know who your personas are. Unfortunately, all too often this process is rushed and campaign results suffer. That's why this step is so important to take the time to do well.
Over the past few years of getting clients set up on HubSpot and launching their first inbound campaigns, I've developed my own process for gaining relevant insights from a company's customers and turning those findings into buyer personas in a timely manner. Here's how it works.
Step 1: Persona Interviews, 2 weeks
The first thing I do is get a list of past customers from the client. You'll want a list of about 20 of their best customers with a variety of buyer types. For example, if it's a B2B business, you'll want to get 20 customers who were profitable, were enjoyable to work with for the client and were truly a fit for the company's niche offering. But you won't want all just marketing directors. You'll want a mix of decision makers, like sales director or chief technology officer, in there as well.
I then request interviews with each of the 20 until I get 12 confirmed interviews. I call and leave a voicemail if there's no answer and then email something like the example below, using an email template in HubSpot Sales and meetings link. This helps the appointment setting flow efficiently for everyone. When an interviewee books time on my 15-minute calendar, I easily update the invite with GoToMeeting dial-in information. This way, I can easily record the conversation, have it transcribed, and then pull quotes from the transcriptions for the final presentation.
During the interviews, I follow the Buyer Persona Institute's methodology to find out how and why the customers chose to purchase the product or service from the client over competitors. I ask questions about these five factors that the Institute refers to as the Five Rings of Insight:
Priority Initiative: What triggered this buyer's search?
Success Factors: What outcomes are expected?
Perceived Barriers: What are the factors that would prevent purchase?
Decision Criteria: What are the factors used to compare options?
Buyer's Journey: What steps are followed? Who participates?
I take this methodology and then fine-tune it for inbound marketing. For example, I always make sure to ask about searches and social media in detail. Did the customer find the company on Google? If so, do they remember what they Googled? This is great insight since Google doesn't disclose that information anymore. The customer can then easily tell you why they searched for the terms that they did and what happened during their research process online. (Pro tip: A good rule of thumb for picking your interviewees is people who have made their first purchase from the company within the past year so they are more likely to remember more relevant details.) It's also a good idea to ask everyone which social media channel they are on most regularly – both professionally and personally – and when they are checked. This will enable you to optimize your efforts by learning which social channels your priority personas are on the most and when.
A few other things I like to ask about and look out for while I have my clients' customers on the phone is feedback on the website, potential content ideas, sales opportunities, and good testimonial quotes. This can help calm the nerves of some clients who swear that they know who their personas are but don't have anything documented to share with anyone else when planning campaigns or creating content. This way, a client isn't signing up just for insights. They're signing up for some other good, value-add deliverables that are more rewarding and tangible in the short term.
Once all of the interviews are complete and transcribed, I plug the quotes into a PowerPoint that separates each of the Five Rings of Insight and has a few pages at the end for the extra value-add pieces. I also note the key point of each quote (e.g. decision criteria factors: location, price, personal interaction) and the name of who said what. This can help locate trends and identify things to highlight in the fleshed out personas in the final persona presentation. Then it's time to move onto Step 2.
Step 2: Three-Part Survey, 1 week
You should start to envision three to four target personas emerging after the interviews. I like to categorize and name them based on what I call their main determining factor. It's not a job title. It's a determining factor for each group's top concerns that your company addresses. So be sure to ask a custom question about that. For example, if you're a wedding services company, these might be a few reasons why different types of brides said they ultimately chose you in the interview:
What is the main reason why you hired COMPANY X for your wedding?
Peace of mind
Connection
Style
Cost
With this question, you will be able to filter the responses based on each individual's answer to this question. This will help organize the answers by persona.
Overall for the survey questions, you will want to use them to support your hypothesis of who the three to four target personas are and then also add some additional insights to help them really come to life. To do this, the three sections I recommend building out are:
About You and Your Company (the survey taker)
About Your Relationship with and Perception of the Company (the company the survey is being sent out for)
About Your Relevant Online Habits
I would definitely recommend using SurveyMonkey for the survey. They have some great pre-written and tested certified questions that can help make it more effective and easy to put together. The survey should go out to your list of current and past customers or clients whose feedback you would like to incorporate.
Step 3: Build Out Your Personas, 1 week
Once you have completed the Five Rings of Insight presentation and survey, it's time to refine all of the information into three or four target personas. You generally don't want any more than that or your website and campaigns can easily lose focus.
I like to use HubSpot's persona development template. It will ask you to fill out information like background, demographics, goals, challenges, elevator pitches, quotes, and more. When you go to fill it out I recommend reviewing everything first, building out the templated slides for your different personas' names, noting which quotes belong to which persona in the Five Rings presentation, segmenting your survey by answers to that main pain-point question, and then filling out the presentation one persona at a time.
Hopefully, this helps get you going in the right direction for improved personas for inbound marketing. The most important thing to keep in mind when developing them is to not overthink them too much once you have the research. Make sure they seem natural. If it feels like you're trying to "create" a persona, versus document what one is, then something might be a little off. Try telling a friend or co-worker about the personas in the third stage to make sure you can explain them simply and that they fit to make sure you are not off base.
Once you've done all of this, you are ready to plug your finalized personas into the HubSpot persona tool and start creating much more effective campaigns for your company or clients.
If your agency or company wants help creating well researched personas in one month from someone who has done them many times before, I'd love to hear from you! You can email me at jackie@digitalmarketingdirection.com or go here to get in touch.