Ah, workflows — arguably one of the biggest timesavers HubSpot offers to its customers. Workflows give the ability to bulk update properties, create deals based on specific criteria, copy and set property values across records, and automate marketing efforts with delays in mind so you can nurture your leads effectively. But what do you do when there is a hiccup in the execution?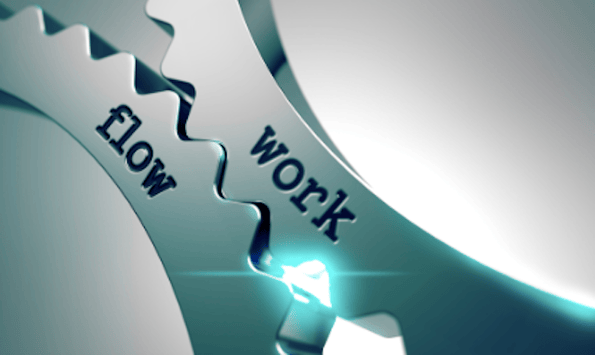 Perhaps you enrolled the incorrect list of contacts or some members of the list haven't opted into the subscription type of your workflow's next marketing email. Their incomplete action now sits as an error in the workflow's history tab — "Email send failed, contact previously unsubscribed from this subscription type" — and the contact has "completed" the workflow. This is use case number one and it happens more than you would think.
Or perhaps there was a suppression list in place for this workflow and it didn't work out the way you planned. Now several contacts are in the history tab as "Unenrolled because it was found in a suppression list." This is use case number two. No matter the scenario, there is a problem at hand and a need to fix it, but how?
While there is always an option to manually re-enroll a contact, this is time-consuming, especially if you're looking at a lot of unintentionally errored contacts. The goal is likely to get these contacts re-enrolled as soon as possible. Thankfully, workflows have a re-enrollment option, but there are some hurdles we face there too. To start, not all enrollment conditions can be used for re-enrollment. Contacts can also be re-enrolled when any one of the listed options for re-enrollment occur. This means the originally set "AND" and "OR" criteria are not taken into account. We are then left with this question: How can we both identify and re-enroll the right contacts in the workflow? As with many workaround solutions, we can make a list!
Using the lists tool, we can identify exactly who met the starting criteria of your workflow but was unable to successfully receive a communication or complete the workflow. Below, I'll go through how we can configure these scenario-based lists. Once you make them, you can simply use the manual "enroll by list" option in your workflow.
Please note: list segmentation criteria in Marketing Hub Starter accounts is limited to form submission data, contact property information, and marketing email activity.
Use Case #1: Contact Was Unable to Receive Email
If contacts were enrolled in the workflow but did not receive a specific email action in the flow, thus showing as having "completed the workflow," the best way for us to re-enroll these contacts is to set a workflow goal and configure a contact list. First, we'll want to make sure the email(s) that were not sent are included in the workflow's goal (e.g. marketing email activity > contact received x email." With this in place, we can configure our list.
Please note: Only Professional and Enterprise users can set workflow goals in contact-based workflows.
Once you've navigated to contacts > lists > create list, select the "workflows" filter. Select the workflow in question, then select "contact has been enrolled." Click "and" to select the same workflow, then select "has not met the goal." Click "and" one more time to select "has completed workflow." Once this is saved and processed, the list should pull in the contacts that have been enrolled in your workflow but have not met the workflow's goal criteria.
Use Case #2: Contact Unenrolled Due to a Suppression List
If a contact was unenrolled from your workflow because it was found in a suppression list, we can make a list to mimic all the enrollment criteria of the workflow. On each criteria set, we will also add the workflow-related criteria "has not completed workflow," since those who are unenrolled in a workflow due to a suppression list never complete the workflow, unlike those contacts in use case number one who skip receiving an email.
Once this list is saved and you have edited your workflow settings accordingly, you can use it to manually re-enroll contacts as a list.
It's true, workflows can seem scary. Small oversights can mean big mistakes, but there are workarounds that can help — and remember, the lists tool is a workflow's best friend!
Want to connect with others on HubSpot tips, tricks, and updates? Head over to the HubSpot Community to join a conversation or start one of your own.