Hiring a star marketer can be tough. From sourcing the right candidates to evaluating for the right skills, finding the perfect person could take months ... or more.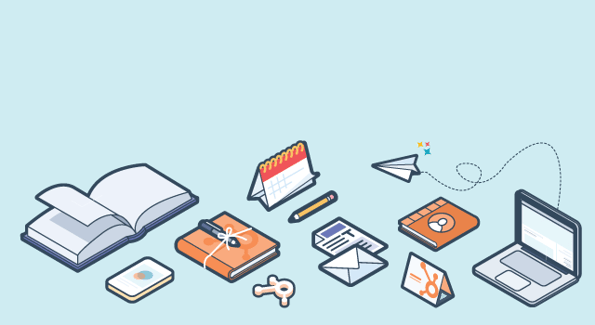 HubSpot and Inbound.org want to make finding your amazing marketer a little bit easier with a pretty exciting update -- and P.S., it comes with a perk for HubSpot customers.
For example, wouldn't it be a little easier to find a needle in a haystack if that straw was chock-full of needles? That's why Dharmesh Shah built Inbound.org, so you can brush elbows with like-minded folk in the world's largest community of inbound marketers.
One of the key features of the community is a new marketer-only job board, and there's a special bonus for HubSpot customers. To help you find the top talent you need, HubSpot customers can promote their job opportunities in Inbound.org for free.
If you have your job opportunity ready now, first go to Inbound.org/Start to get your account. (Tip - use your HubSpot credentials.) Once you have an account, post your job via this special link for customers only. And you're done!
If you don't have your job req created quite yet (or you want to revise yours), use this three-step process to find your ideal inbound marketer.
1. Define What a Successful Candidate Looks Like
To find the best inbound marketer for your team, you first need to decide what that person needs to be able to achieve for your business. To think this through, jot down the specific skills and attributes he/she should have to be successful in the role.
Here are some things to ask yourself:
What will the new marketer's tasks and duties be, and what skill set do those tasks and duties require?
What goals or challenges will the new marketer face? What qualities are necessary to achieve them?
What type of individual skill set will best complement your team's existing skill set?
Is the role best suited for a generalist or does the role require any specialized or technical skill set?
Think through these questions until you have a clear understanding of the type of marketer who will be most successful in your role. The next step is to translate these elements into a compelling job description.
2. Write a Job Description that Sells
A job description should do three things: provide an overview of the role, explain job responsibilities, and list any experience or educational requirements individuals in the role should have. This may seem like a simple formula, but in reality writing job descriptions is no easy task. You need to market the role in the description itself to drive applications.
Think about your job description like marketing copy -- make the language compelling enough to earn the attention of your ideal candidates. To help, we've created 37 pre-written inbound marketing job descriptions for you to use. Feel free use them however you like, but be sure to tailor the description to accurately reflect your specific role and your ideal candidate.
Want more guidance on writing job descriptions? Check out these additional tips. Once you've created your job description, the next step is to post it somewhere where inbound marketers will see it.
3. Post Your Jobs Where Inbound Marketers Will Find Them
So where should you post your opportunity to receive the best applications? One answer is traditional job sites like Indeed.com, CareerBuilder.com, or LinkedIn. But as we mentioned before, there's a better way to promote your opportunity to make sure the people who see your job postings are the inbound-savvy marketers you want -- and that's Inbound.org
Inbound.org has quickly become a hub for inbound marketers to connect, hire, and share content with one another. In fact, Inbound.org is home to the only job listing service in the world that is exclusively focused on inbound marketing and sales jobs. Inbound.org's user base is made up entirely of inbound professionals and enthusiasts. It's the place to go if you're looking for an inbound superstar, and for you the job board is free.
As a reminder, once you have your account go to the jobs page and click "Post a Job" in the top right-hand corner. Once you're done, considering networking with other marketers in the community to see if they can help. You'll have a growing team in no time!


What skills and qualities do you look for in an inbound marketer? Share with us!