When driving, getting from Boston to Washington D.C. is much easier when you have a good set of directions to guide you there. As marketers, we need to give our contacts directions to get them from downloading a white paper to requesting a sales conversation.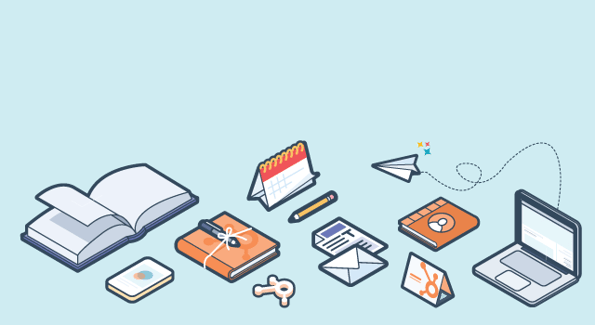 Marketing automation, also know as Workflows, helps you do this.

Workflows are a part of the Professional and Enterprise Edition of HubSpot. With Workflows, you can send a series of automated emails to help navigate your contacts to their destination, like a demo request, based on the information they have shared with you: their goals, their challenges, and their interests.

If you haven't used Workflows and marketing automation yet, it's important to start by understanding the business value of automating a series of emails to segmented groups of your contacts. This article about what an email workflow is can help. From there, identify opportunities with your business where automating a process or sending a sequence of emails would enhance the experience for your leads and customers.

Once you feel comfortable with basic Workflow implementation and are ready to try leveraging automation at an intermediate to advanced level, it's time to provide another level of customization in your automated emails. Before we walk through some examples, let's take a step back to go over two fundamental concepts:
Emails in a Workflow: a series of scheduled emails based on a contact's behavior (e.g. when a contact meets the criteria of a list) or an important date (e.g. a webinar, tradeshow, or contract end date).


Smart Content in Email: the ability to display different email content to different contacts based on specific information you have collected about them. For example, email A is shown to contacts in your leads list and email B is shown to contacts in your customers list.
Important to note, Smart content is available for customers on the COS. (Tip: If you are considering a redesign and want to move to the COS on your timeline, a new option is to work with a certified partner to redesign your site via the Refresh to Rebuild program.)
Both Workflows and Smart Content in Email can be very powerful when used on their own. But, have you thought about combining the two together?
Let's take a look at some (intermediate and advanced) examples where these two functionalities work together to enhance marketing performance and your users' experience. Once you have decided on an example you would like to build, please reference this article on how to setup Smart content modules in HubSpot's Email tool.
Nurture Contacts Based on Goals or Challenges
Who is this example for? If you have a more robust content strategy with content that reflects multiple goals and challenges for each of your personas, this one's for you!
Using a standard Workflow with Smart content emails, you can share content that best supports the goals and nuances of your different personas.
For example, HubSpot's main persona is a marketing professional, which we've named "Marketing Mary." However, not everyone in that persona is exactly the same. Some people in the Mary persona have challenges with content creation, and some have challenges with analytics.
So while we can enroll all Mary's in the same lead nurturing Workflow, the emails themselves can use Smart content to address the specific challenges of our persona. How? First we need to put the people into two lists based on whether they have a challenge with content or analytics. Then the same email can either talk about content creation challenges if the contact is part of our Mary Content Creation list, or it can talk about analytics challenges if the contact is part of our Mary Analytics list.
For each of the emails below, there are two versions: a default email and an email targeting our Mary Analytics list specifically. Think about the default as the version that your Content Creation persona and any "unclassified" personas will see.
Let's look at the third email in this Workflow. Case studies tend to be more powerful when they are targeting the lead as specifically as possible. Since we know the persona and the challenge that these Marys are facing, the two messages should reflect those details.
Nurture Contacts Based on Industry
Who is this example for? Businesses who serve customers in different industries. Your personas may not be isolated to one industry, but may span multiple industries.
If your marketing targets different industries, you surely want to talk to those industries differently. Does that mean you would need a different Workflow for each persona in each industry? Not necessarily. Within one email you can change the content based on the specific industry, while still talking to the same persona.
For example, if you provide market research services to both the healthcare and technology industries, and in both industries you are looking to speak with a product manager, you need to be granular enough to speak to the product manager's needs in the healthcare industry AND the technology industry. With Smart content, you can achieve that in the same email.
In the below Workflow example, you are trying to qualify your Product Manager Leads as Marketing Qualified Leads (MQLs). By sending your contacts additional resources on how to do market research and then seeing who downloads, you will be able to gauge who is most interested.
In each of these emails, the default version will be focused on anyone whose industry we have not gathered. There will then be a Smart rule that will propagate a different version of the email for Product Manager Leads in the healthcare industry and Product Manager Leads in the technology industry. This means the suggested reading in the first email will include industry specific blog articles, instead of general articles, allowing people to get the most relevant content possible.
Below, you can see the differences in the second email for each segment. Now your email speaks to the individual's needs and will be more effective.
When
Should I use Smart Content with my Workflows?
It is really easy to go down a rabbit hole and make a plethora of Smart content variations of each workflow with Smart content, so when do you know when you need it and when you don't? Here's a quick tip:
Use Smart Content: Smart content in automated emails can reduce the number of Workflows you need to build and provides an additional layer of segmentation -- beyond any persona and lifecycle stage Smart lists. This means you will get more granular in your nurturing.


Don't use Smart Content: When it comes to building separate Workflows for each segment, each new segment you want to nurture means more work added to your plate. It means creating more email versions and a few more sub-segments. If you don't have the bandwidth or enough of a need to segment further, you may not need to use smart content in your Workflows at this point.
When using Smart content in a Workflow, you do not need to make all of your automated emails "smart." Even changing one or two of the emails to include Smart content, you can begin to see improvements in the information you are sending and cut back on the amount of Workflows you need to build. Alternatively, if you don't want to completely change the content, try starting with Smart Calls-to-Action.
So go ahead, upgrade your automated emails and Workflows with a smart content infusion!
How are you going to customize your workflows with Smart content? What other ideas do you have?