Advertising on Facebook can be a knockout marketing strategy to reach large, yet specific, audiences. But knowing what type of ads to use, when to bid for ad space, which audiences to target, and where to get started is enough to overwhelm even seasoned marketers.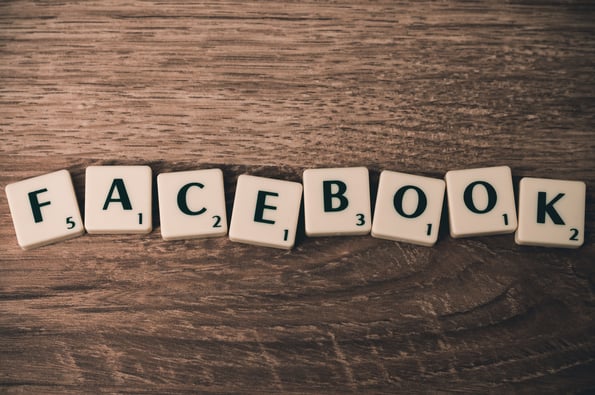 With insight from Amanda Bond, Founder of the Ad Strategist, the brand-new, free Facebook Ads lesson from HubSpot Academy will set you up to create a rock-solid Facebook ads strategy — even if you've never created a Facebook ad before!
Know someone who should take this lesson? Click here to assign it.
Who is Amanda Bond?
Quite simply, Amanda Bond is a Facebook ads expert. We were lucky enough to catch Amanda at Social Media Marketing World this year, where she taught us everything you need to know to get started with Facebook ads. Her business The Ad Strategist is centered on helping entrepreneurs create Facebook ads that generate measurable results. She has impressive analytical experience from analyzing hundreds of millions of client ad impressions. Amanda empowers her clients to stop guessing and start getting the results they're looking for from Facebook advertising, and now she is here to help you do the same.
But first, a word from me, the author of this post! Despite being a marketer, I have never once created a Facebook ad. This is likely the case for so many marketers, too! This lesson is perfect for Facebook Ad beginners and provides a concise refresher for Facebook advertisers. Read on for what I found to be the three most impactful takeaways, but I'm sure you'll find even more.
Takeaway #1: The Type of Ad You Choose Matters
"Jumping in haphazardly won't always give you the results that you expect."
There are many different types of Facebook ad posts. There are post-engagement ads, clicks-to-website ads, and lead ads, each of which serves a different purpose. Something Amanda Bond witnesses all too frequently is that people are using the wrong type of ads for their business goals. By making sure you are using the type of ad that aligns with your business' needs, you will generate higher quality clicks, decrease the cost-per-lead, and you won't be mindlessly handing money over to Facebook without a return.
Takeaway #2: You Can Run Successful Ads on Every Budget
"Results take time [...] Sometimes it's all about pumping the brakes and taking the time to get clear on what your objectives really are, so you can get the results that you're looking for from your campaign."
Facebook ads are an iterative process, where you run them, collect data, and optimize them over and over again. But, that can get expensive. Thankfully, Facebook ads are not just limited to businesses with huge marketing budgets. While there are benefits — like immediate data collection — when you can pump money into your ads upfront, those of us with smaller ad budgets can use organic (read: free) performance to guide our ad strategy. To do this, identify which organic posts are performing best and then amplify those with Facebook ads. In other words, once you've selected your top posts, use the Facebook Ads Manager to create stellar ads, not just boosting those top posts. And, while we are on the note of boosting…
Takeaway #3: Boosting Your Posts is a Short-sighted Strategy
"We all know that likes, comments, and shares don't pay the bills!"
Sorry folks, while this strategy is easy, it is too easy. Facebook doesn't mind that it only takes 30 seconds to grab your credit card information and then boost your post to a new, big audience. While that might sound great on the surface, there is a major drawback: Facebook has little obligation to serve your boosted post to a qualified audience. So sure, you might get more vanity engagements like comments, shares, and likes, but there is very little return. Instead, it is worth your time to learn the Facebook Ads Manager tools so you can put ads that are optimized for purchase in front of the best audiences for your products and services.
Final Thought
Before watching this lesson, Facebook ads were a totally foreign concept to me. Of course, I have seen thousands in my life as I scrolled through my own Facebook feed, but I had never truly considered what goes into making a Facebook ad relevant and profitable. In only 24 minutes, Amanda Bond was able to teach me the essential fundamentals of Facebook ads. Who knows, one day, you might be scrolling through Facebook and click on one of my mesmerizing ads!