The new year has come and gone, which means that your business's first quarter is well underway. Make sure you're set up for success by taking the time to critically examine your team's goals for the coming quarter.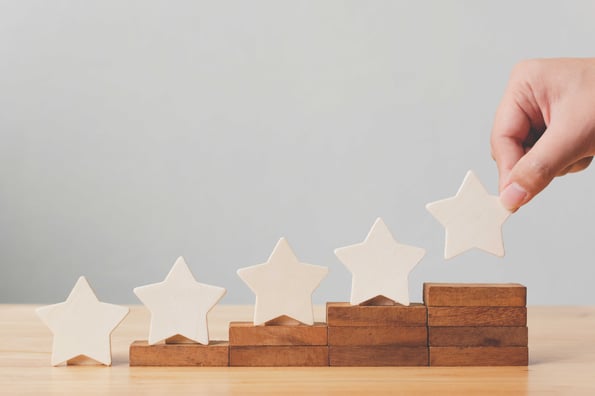 Auditing your business goals can help identify any problem areas early on and ensure you and your team don't commit time or efforts to the wrong types of initiatives. Every business can benefit from well-set business calls. After all, they provide:
Direction in strategy, execution, and later guidance in evaluation and reporting.
Clarity across various departments and impetus for those departments to collaborate with one another based on shared interests.
Accountability within an organization based on particular metrics each department is tasked with owning. This can be validated later with reporting to see where you achieved or missed the mark on meeting that goal.
If you're a marketer, you may be using the marketing performance widget to track whether your team is hitting their web traffic goal.
If you're in sales or services, maybe you're using the goals tool to track user-specific quotas or forecast whether your team is on track to hit their targets.
Regardless of your exact goal, not everything will always go according to plan. As a result, it can be helpful to run a SWOT analysis to ensure that you've critically examined your goals and if you have the right plan.
What Is a SWOT Analysis?
A SWOT analysis is used to identify an organization's strengths and weaknesses as wells as its opportunities and threats.
Running a SWOT analysis can help you better understand what areas you need to excel in and where you may face struggles or challenges along the way. This is important context because it helps you appropriately depict potential problem areas and how you plan to correct them should things start to go awry. Think mitigation plans. This process will differ slightly if you run a full SWOT analysis of your business, but the overall structure is similar.
Here's how it works.
Write down your goals
Start by writing down the goal you've set.
What types of internal resources — such as time, money, or effort — do you currently have to ensure you're hitting your goal? What sets your team apart when it comes to accomplishing a goal like this? What type of characteristics does your organization bring that could help achieve this particular objective, and what are their key results?
These are your strengths. Write them down.
Write down your disadvantages
Next, take a moment to think about the types of disadvantages you and your team may have when it comes to accomplishing a goal like this. If you've ever had a goal like this before, what could your team improve on this time around?
These are your weaknesses. Write them down.
Write down your opportunities
Next, think about the ways your goal can help push your team or provide opportunities for growth.
What milestones or achievements will mark the process of completing this goal? The journey to accomplishing each goal will vary greatly team to team, and no two teams will go about their goals in the exact same way.
So think about how this goal can help you and your team grow better together and push itself to new heights.
These are your opportunities. Write them down.
Write down your threats
Finally, brainstorm any factors (some of which may be beyond your control) that could prevent you from accomplishing this goal.
What could negatively affect the strategy you've put into place to successfully reach it? Define these high-level risks and the ways you plan on managing them.
These are your threats. Write them down.
Time to Reflect
Now take a moment to reflect on what you've written down. Use this free downloadable template to keep track of your strengths, weaknesses, opportunities, and threats. What new insight do you have when it comes to accomplishing your goal?
Interested in learning more? Start the year off right by learning to create effective inbound business goals in HubSpot Academy's Goal Setting Tips for Inbound Success lesson.
Want to connect with others on HubSpot tips, tricks, and updates? Head over to the HubSpot Community to join a conversation or start one of your own.