"Wait, when was that account taken away from me? Why wasn't I notified? Why is she reaching out to my lead?"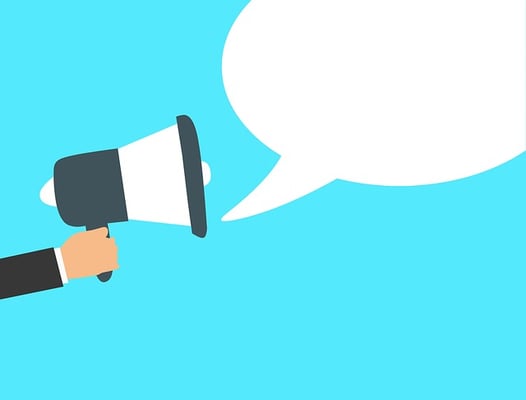 If you or your team "own" records, leads, clients, companies, projects in any capacity in the HubSpot CRM, you're familiar with how tricky ownership transitions can be. Especially in sales, where ownership is often directly tied to compensation. Not being notified that you don't own a lead/account anymore can engender unnecessary tension.
Just ask the Dunder-Mifflin sales team, who went through hell transitioning clients when (spoiler alert!) Dwight Shrute quit his job in Season 3 of The Office. Even for non-sales roles, these ownership transitions can be vague and frustrating.
With workflows, you can easily and transparently notify both old and new owners when a transition occurs. In hundreds of thousands of companies across the world, lead/record ownership transitions take up an unholy amount of time and resources. HubSpot's tools are built to help you drastically simplify these unnecessarily time-consuming systems and get back to focusing on your business.
One HubSpot customer, regional wireless provider Viaero, was facing this exact issue in their day-to-day operations. Owners for records changed frequently everyday, and this outpaced even the most organized sales rep's ability to keep track. Obviously, each rep was interested in being compensated fairly, and their managers wanted to accomplish this without having to painfully sift through hundreds of records every week.
Their HubSpot Premier Consultant, Kevin O'Dea, suggested an elegant workflow to address this and saved them hours of time.
This workflows-based approach solves for:
Notifying both old and new owners of record ownership changes
Notifying management of record ownership changes
Avoiding mistaken/accidental ownership changes
Ensuring a clean database for your team to work out of
Allowing management to easily report on and monitor changes
Here's what that workflow looks like:
Prepare the Workflow
Create a custom owner property called "Old HubSpot Owner" or "Modified HubSpot Owner", or something else that seems good to you, to store the name of the "old" owner whose account is being transferred.
Create a notification email that goes out to both old and new owners. (If you want to avoid creating the email, you can also choose other workflow actions like create a task and/or send an SMS.)
Build the Workflow
Now that you're all prepared, let's build the workflow! We're including written instructions here, but you can also view the video below for a walkthrough.
Set the enrollment trigger to contact property > HubSpot Owner "is known".
Add an if/then branch with the condition that "Old HubSpot Owner" or "Modified HubSpot Owner" is "unknown". This is just to make sure that we're getting ready to notify the right people.
If "Yes" (if the Modified/Old HubSpot Owner is indeed known), then we'll want to send an email notifying them. Select the "send internal email" action, and pick the internal email you created. (For those who chose to use tasks instead of emails, substitute the create task step here). If you're confused, just watch the video below. In either case, this email can be sent to both owners and managers, depending on your preference.
If "No" (as in, this is the first time this record is being assigned), then you'll want to simply copy the name of the current HubSpot Owner into the "Modified HubSpot Owner" or "Old HubSpot Owner property.
There you are! The workflow is ready to go.
If your organization has account managers, consultants, customer success representatives, or other owners apart from sales, this approach could be used to make ownership transitions easier for them to manage. The idea of copying and storing old values in a separate property can be used profitably to solve other problems as well.
If you're interested in working with HubSpot's Premier Consulting team on marketing, sales, or enablement strategy, check out our service offerings, or simply reach out to your HubSpot point of contact.