HubSpot Academy was extremely busy in 2019, creating more educational resources than any other year! We bet you were busy too - but we hope you still carved out some time for developing new skills.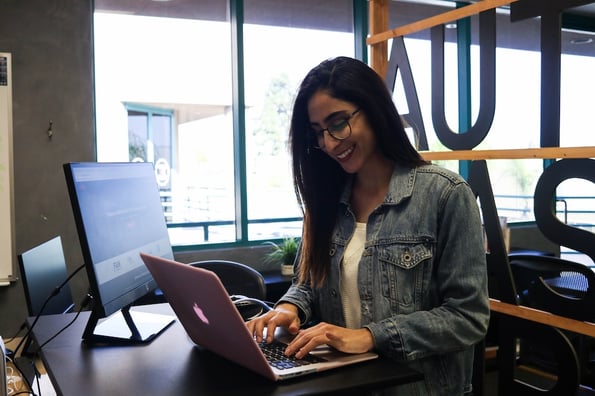 If you've been following HubSpot Academy, you know one of our favorite mottos is to "always be learning." We believe that investing in yourself and your career is paramount for helping your business grow better.
So, what did you learn this year?
HubSpot Academy Education From 2019
In case you missed it, here are all the new courses HubSpot Academy put out in 2019.
Social media education
Developing an End-to-End Instagram Marketing Strategy: This course, featuring our social media professor and Instagram experts, will teach you how to build a comprehensive organic Instagram marketing strategy for 2019 and beyond.
YouTube Marketing: Learn how to build your audience and your brand on YouTube, the world's second largest search engine behind Google.
How to Build an Advanced Twitter Strategy: Learn from Twitter experts and brands who are using Twitter right. You will walk away from this course with a strategy to garner you more followers, retweets, traffic, and sales.
Marketing education
Using HubSpot's Free Marketing Tools: Learn how to start, nurture, and manage relationships with your leads, prospects, and customers with the HubSpot CRM and free marketing tools.
Business Blogging Strategy: This course teaches you everything you need to know about creating a successful business blogging strategy and manage a growing blog.
Video Marketing: In this course, you'll learn how to create a successful video marketing strategy by learning production 101, which video metrics to track, and watching how brands have been successful with video.
Content Strategy: A successful content strategy is telling your business's story in a way that attracts, engages and delights your audience through each stage of the buyer's journey. All of which you'll learn how to do in this course.
Content Marketing Certification: We totally revamped one of our most popular certifications by adding new lessons, resources, and examples to help you become the most efficient and effective content marketer you can be.
Artificial Intelligence and Machine Learning in Marketing: This course is an introduction to artificial intelligence and machine learning, including how they're defined, what distinguishes them from one another, how to apply them in marketing, and how to begin the conversation for piloting artificial intelligence.
CMS Hub: If you have CMS Hub, Marketing Hub Professional, or Enterprise, this course is for you! In this course, you'll cover the fundamentals of HubSpot's CMS, content creation, asset management, SEO, and analytics.
Build a Marketing Campaign in Marketing Hub Starter: Learn how to attract and engage your leads when building a marketing campaign using the tools in Marketing Hub Starter.
Develop Your Strategy for Attracting Visitors: In this course, you'll learn how to develop your user persona, social media, and blogging strategies to attract more visitors to your business.
Build Your Lead Engagement Strategy in HubSpot: How effective is your lead engagement strategy? Learn how to leverage HubSpot tools like forms, landing pages, and call-to-actions to start driving conversions. Plus, learn how to develop and conversational growth strategy.
Nurture Leads and Customers With HubSpot: Completing this course will help you better understand lead nurturing and the following HubSpot tools: segmentation, email, and workflows. Plus, you'll learn how to create a contact management and segmentation strategy for your business.
Find out all the information about these courses and how to get started with them today by checking out HubSpot Academy.
Sales education
Frictionless Sales Certification: Learn how to use the frictionless selling framework so that your team can spend more time selling. Also, discover how to align your team with your target buyer and how to transform your team through a culture of learning.
Business growth
Going From the Funnel to the Flywheel in HubSpot: In this course, you'll learn how you can take your business from a funnel to a flywheel model. Along the way, you'll discover strategies that place your customers at the center of your business.
ELEVATE: The Growth Accelerator: This course is designed to help early stage startups learn the principles of inbound marketing, sales, and service while creating a growth playbook tailored to the needs of their customers.


Building Custom Reports in HubSpot: This course covers the custom report builder, the types of reports you can create, and some tips and tricks for automating your data management in HubSpot.
Technology education
Building Your First Web App: Ready to learn something new? Build your first fully featured web app using modern tools and technologies in this new course.
Wow, that was a lot of free education! Make sure to follow @HubSpot Academy on social to ensure you don't miss out on any new education in 2020. Happy learning!